KUALA LUMPUR, Malaysia — Hundreds of people gathered in Malaysia's capital Sunday to mark two years since the disappearance of Malaysia Airlines flight MH370 — and to renew calls for the search to go on.
The commemoration concert in Kuala Lumpur, two days before the anniversary on March 8, was a celebration of the lives lost, and for some, of the people they hope to see again.
"We're still hoping you'll come back to us!!" read one message of condolence. "Love you always."
"Daddy, safe journey home," read another.
One note, which read simply "The truth must be told," echoed the frustrations of families desperate for answers and unhappy with authorities.
Event organizer Grace Nathan, whose mom, Anne, was on board the doomed flight, said the lack of answers only made their agony worse.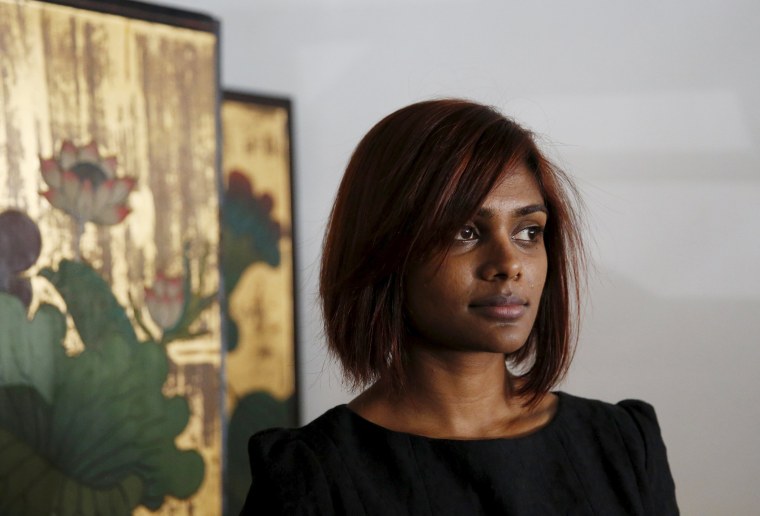 "It's been a rough two years," the 28-year-old told NBC News. "We still don't know what happened and that has prevented any of us from recovering. None of our questions have been answered."
Victims' families traveled to the event from as far away as China and India. Families released white balloons tagged with the names of everyone on board the plane and the words: "MH370: Always remembered in our hearts."
Also in attendance was U.S. adventurer Blaine Gibson, who found a piece of debris on a beach in Mozambique that early photographic analysis suggests could be from the missing jetliner.
Related: Possible MH370 Debris Sent to Australia for Analysis
Gibson, a lawyer from Seattle, credits his attendance at last year's commemoration in Kuala Lumpur as sparking the inspiration to search for MH370 debris.
"The search must go on," he told NBC News. "There is no way it should be ended because we are getting closer."
Australia is expected to begin examining the piece of debris this week. The Joint Agency Coordination Center has said that if no "credible new information" about the jet's location emerges, the search will end.
Gibson said his find "raises awareness that people should still be searching and looking at beaches" in the hunt for MH370's wreckage.
"We need clues," he added, "we have so few."
Almost three-quarters of an internationally set 46,000-square-mile search zone has been covered so far in the hunt for MH370 — an area of ocean floor larger than the state of South Carolina.