ST. DENIS, Reunion — Police on Reunion collected metallic debris Sunday amid ongoing efforts to ascertain whether objects washed up on the Indian Ocean island belonged to missing Malaysia Airlines Flight MH370.
A piece of wing flap recovered on the island's shore has been sent to France for analysis. French officials also were testing part of a suitcase for DNA to see whether it matched any of the passengers who disappeared on the Boeing 777 more than a year ago.
Amid the wait for concrete confirmation that one of history's greatest aviation mysteries has been solved, local residents have been combing Reunion's beaches for more debris. The finds could be a long shot in terms of links to MH370: deep ocean currents carry tons of objects thousands of miles daily.
Related: Islanders Flock to 'Special' Beach After Debris Find
One local cyclist told NBC News that she saw police removing a small object in a metal box earlier Sunday from a stony beach on the northern side of the capital, Saint Denis.
"There were forensic police and normal police, not very many," said the woman, who have her name only as Betty. "They took it away quickly."
"I hope it is a piece of the plane so that all this drama can end," she added.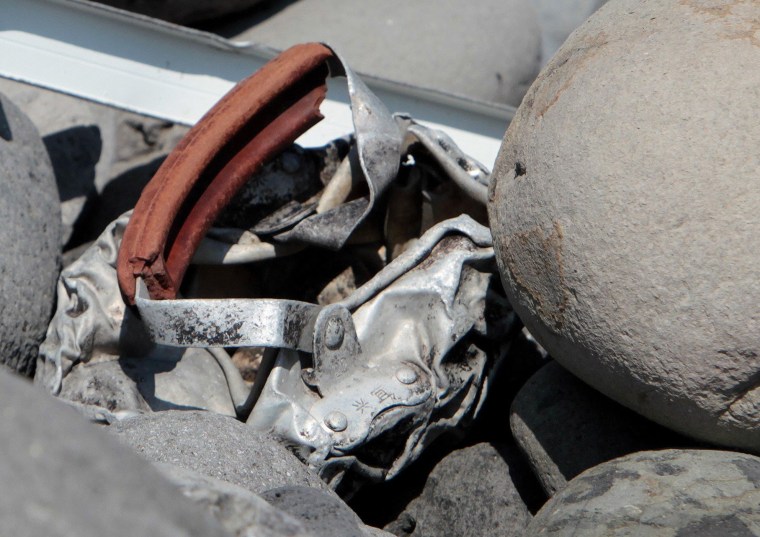 City officials confirmed to NBC News that police had collected an object from the coastline and would be examining it.
Rene Bouve, communications officer at the Saint Denis Prefecture, said: "We cannot comment at this moment because it is too early to say anything about it."
A police source added that there was nothing to immediately indicate whether the object was linked to MH370.
Malaysian Director General of Civil Aviation Azharuddin Abdul Rahman later told The Associated Press that debris found Sunday had nothing to do with the investigation into missing MH370.