Technicians will look for DNA on a suitcase fragment found on Reunion Island, the French territory where plane debris possibly connected to missing Malaysia Airlines Flight MH370 washed up, officials say.
The National Gendarmerie Press office confirmed to NBC News that the suitcase piece was sent to the Criminal Research Institute of the National Gendarmerie in Pointoise, northwest of Paris, where technicians will attempt to extract DNA to see if it matches any samples collected from the families of passengers who disappeared on MH370.
The suitcase remnants were found Thursday, one day after a piece of aircraft was recovered on the shoreline of Reunion, which lies about 560 miles east of Madagascar in the Indian Ocean.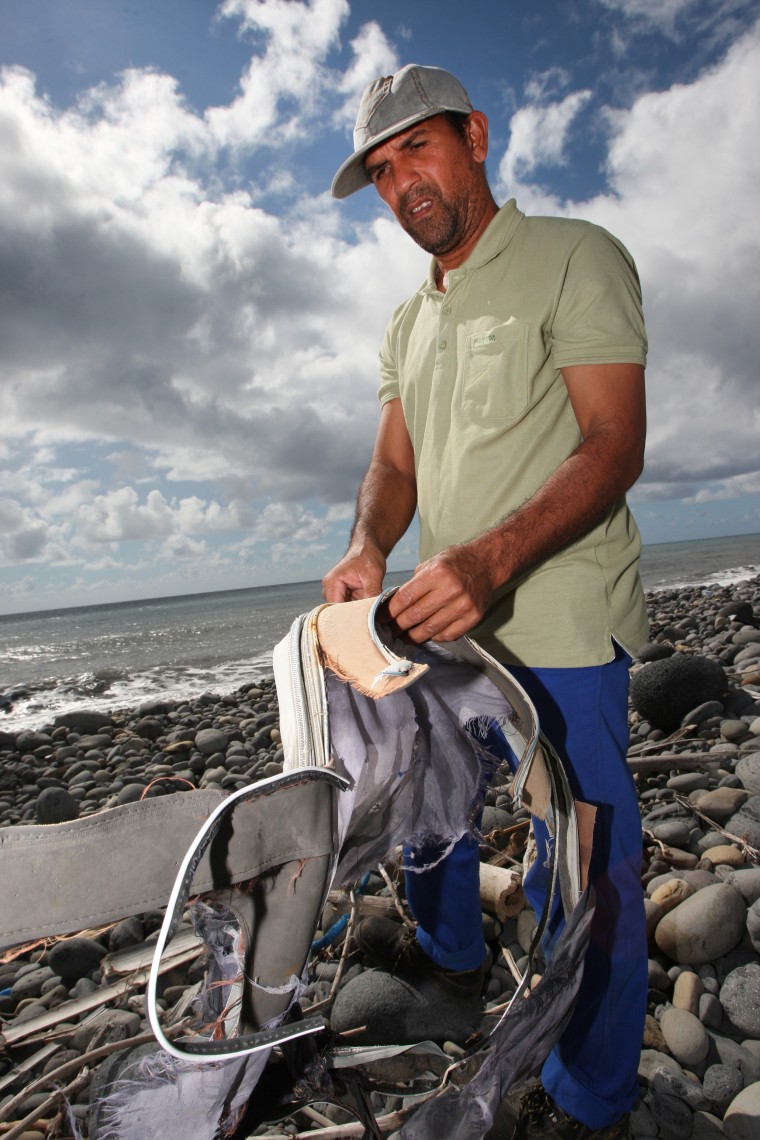 The part — a wing fragment — has been transferred to a military aviation lab near Toulouse, France, for analysis.
Australian officials have cast doubt that the suitcase has any ties to the wing piece. Australian Transport Minister Warren Truss said that because there didn't appear to be marine life on it, it likely hadn't been in the water for very long, Rhe Associated Press reported. The wing piece's edges were covered in barnacles.
RELATED: MH370 Search Likely to Last Another Year Despite Debris Clue
Boeing investigators have looked at photos of the piece and say that they believe it is from one of their 777s, sources told NBC News. Only one 777 is missing in the world right now: MH370, which vanished with 239 people on board.
With so many questions unanswered, the disappearance of the jetliner on March 8, 2014, has stumped investigators and tortured families of the victims.
Searchers on Reunion, energized by Wednesday's discovery of the plane piece, have continued to sift through the coastline for any other finds, even without official confirmation that the part is from the missing jet.
RELATED: Reunion Beachcombers Sift Through Scrap for Signs of Jet
The 6-foot-long wing fragment could yield clues about the moment of impact and the direction that the debris floated from, experts told the AP, but without the black box, a full portrait of the last moments of the passengers' lives is unlikely to emerge.