More aircraft debris, including a plane window, has been collected from the Indian Ocean island of Reunion, Malaysia's transport minister said Thursday.
Liow Tiong Lai's remarks came after Malaysian authorities said a wing fragment found on the same island came from missing Malaysia Airlines Flight MH370. French authorities, however, have been more circumspect about the discovery.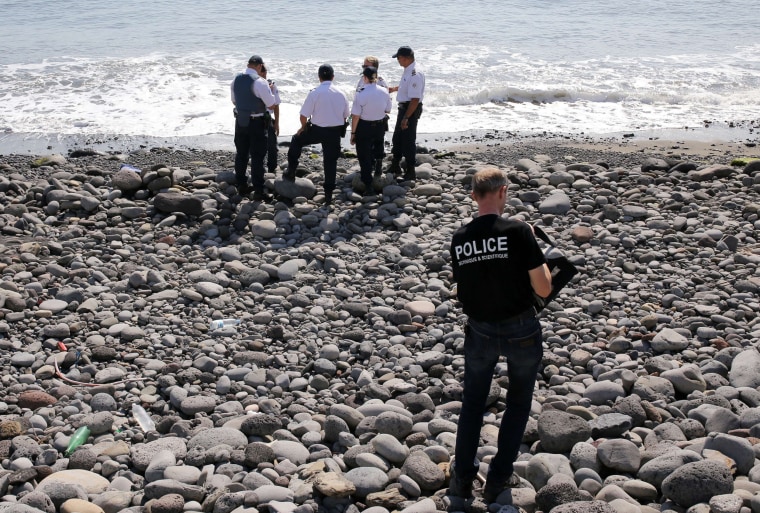 The Malaysian authorities have been criticized for jumping the gun on confirmation and accused of trying to tie a neat bow on an otherwise complicated investigation.
Lai told a press conference Thursday that "we respect" the French decision to continue further verification on the wing fragment, but that the Malaysian team who are "actually the experts" have confirmed it to be from MH370.
Teams have been combing the beaches of Reunion since last week's flaperon find in hopes of finding more clues about the missing jet.
Lai said Thursday that a Malyasian team "told us that they have managed to collect more debris at the island" — including a plane window and some aluminum foil.
"I can't itemize one by one but there are many items collected and we have sent to the authorities for verification," he added.
It was not immediately clear when the latest finds were made.
The Paris prosecutor's office — which is leading the technical examination of the plane debris — said it had not yet received any information about further discoveries including an aircraft window on Reunion.
Hundreds of items of ocean debris can be found on the Reunion shoreline — metal fragments, sections of tire, bottles and cans — most of it from commercial ships. That has posed a challenge for authorities in separating potentially significant clues from ordinary junk.