SYDNEY — The discovery of plane debris washed up on a remote island in the Indian Ocean has rekindled efforts by family members of passengers on board a missing Malaysia Airlines flight to seek greater compensation, aviation lawyers said.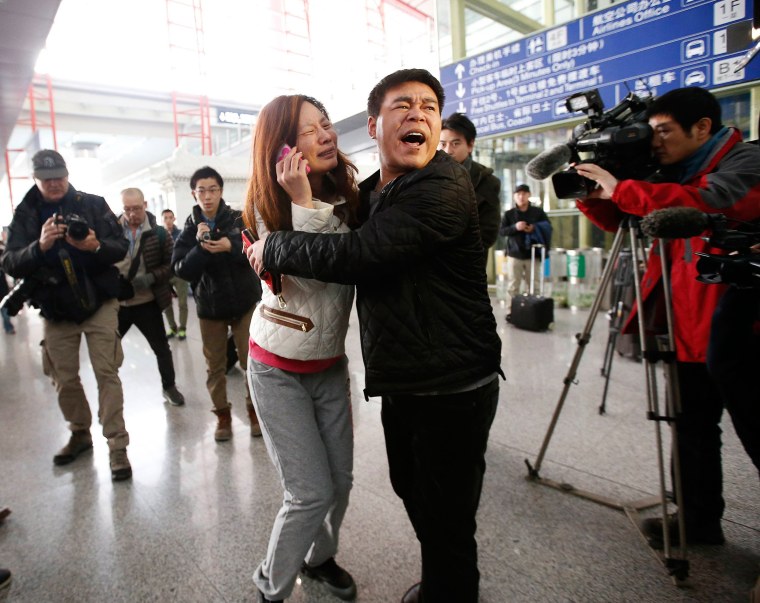 Malaysia Airlines Flight MH370 disappeared in March last year en route from Kuala Lumpur to Beijing with 239 passengers and crew on board. The appearance of an object, identified by aviation experts as part of a Boeing 777's wing, on Reunion island east of Madagascar could offer the first real clue.
Most of those on board were Chinese. Zhang Qihuai, a lawyer representing the families, told Reuters more than 30 family members in China have already agreed to sue if the debris is confirmed to be a part of the missing plane.
Joseph Wheeler, special counsel at Maurice Blackburn Lawyers in the Australian city of Melbourne, also said he had started new talks with more families in Malaysia since Wednesday's discovery.
"It's triggering renewed monitoring and recommendations to families," Wheeler told Reuters. "If there is evidence that the aircraft has failed, that very well may trigger a wave of lawsuits from around the world, predominantly Malaysia and China."
Zhang said the families had discussed filing lawsuits in China, Malaysia or the United States.
In January, Malaysia Airlines declared the plane's disappearance an accident, clearing the way for it to pay compensation to victims' relatives while the search for the missing plane goes on in a vast area 1,000 miles west of Australia.
"Regardless of whether our loved ones return or not, I will definitely sue Malaysian Airlines ... they have put us through so much pain and suffering, they must be held responsible," Li Zhen, whose husband was on the plane, told Reuters by telephone.
Under the Montreal Convention, which governs such accidents, families have until March 2016 to either resolve their claim or file legal action.
If Boeing Co was found by expert evidence to be the cause of the accident, families might seek to sue the aircraft manufacturer in the United States, helping them claim millions of dollars in compensation, Wheeler said.
However, Daniel Rose, a partner at Kreindler & Kreindler LLP in New York, which represents more than 50 victims' families, said his firm was pursuing a settlement with insurer Allianz.