KUALA LUMPUR, Malaysia - The father of a flight engineer traveling aboard Flight 370 who was investigated by Malaysian police said Thursday he was resigned to news that may emerge about the missing flight.
"I'm still awaiting confirmation from Australian authorities. If it's really MH730, we have to accept fate," Selamat Omar told NBC News.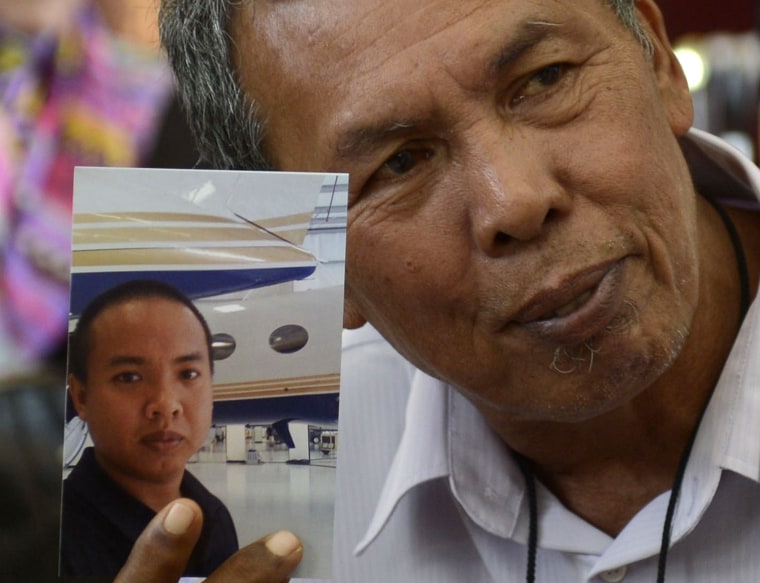 Earlier on Thursday, Australian authorities said a satellite had spotted two objects in the southern Indian Ocean that could be related to the missing Malaysia Airlines flight, in what they called "the best lead we have" in the search.
On Monday, police said they were investigating Omar's son, Mohd Khairul Amri Selamat, as they focused on the pilots and anyone else on board who had technical flying knowledge, a senior police official told Reuters.
- Paul Goldman