LONDON - Grieving relatives of passengers on missing Flight 370 were forced to move out of their hotel Friday because it was booked by the Ferrari Formula One racing team competing in the Malaysian Grand Prix.
F1 boss Bernie Ecclestone told NBC News the booking at the Cyberview Hotel in Kuala Lumpur would have been made long before the Malaysia Airlines jet disappeared two weeks ago.
More than a dozen Chinese family members, who traveled to the Malaysian capital to get updates on the search for the Boeing 777, were transferred to another hotel in the city by the airline on Friday.
About 3,000 drivers, engineers and other support workers travel to each Grand Prix destination, and hotels in Kuala Lumpur are already filling up ahead of the race on Sunday March 30.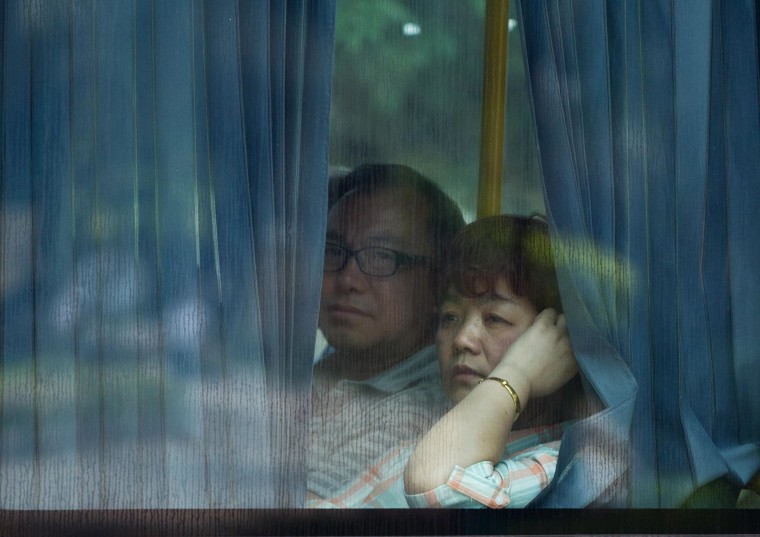 Ecclestone said teams made their own travel arrangements and that the decision to move other guests would have been a matter for the hotel.
The Ferrari team, based in Maranello, northern Italy, did not immediately respond to a request for comment.
Eccelstone expressed sympathy for the families and said the hotel would have faced a difficult decision.
"I feel terribly, terribly sorry for these people," he said. "But it is up to the hotel. What would happen if you told somebody that they no longer had a booking? You would get sued, I'd imagine."
He added: "If you have a booking at a hotel, what are you supposed to do?"
Alastair Jamieson