Apart from the potential staggering loss of life — 239 souls that are still officially listed as missing — one of the most alarming pieces of information to come out of the Malaysian plane mystery is how easy it may be to use a stolen passport to board an international flight.
Two passengers using passports on the missing Malaysia Airlines flight were recorded in Interpol's Stolen and Lost Travel Documents database, the international police organization confirmed on Sunday.
Officials started investigating terrorism concerns Saturday after authorities in Vienna and Rome confirmed that the names of two passengers — an Italian and an Austrian — listed on the manifest of missing flight MH370 matched those of two people who weren't on the plane who had their passports stolen.
Interpol maintains a database of more than 39 million travel documents reported lost or stolen by 166 countries. Immigration and border control officers can, in theory, use it to check the validity of a dubious travel document in seconds.
But nobody seems to check the database.
Interpol Secretary General Ronald K. Noble said Sunday that his organization "is asking why only a handful of countries worldwide are taking care to make sure that persons possessing stolen passports are not boarding international flights."
"The fundamental flaw is there's no real way to connect the human to the document other than a photo."
Noble added, "It is clearly of great concern that any passenger was able to board an international flight using a stolen passport listed in Interpol's databases."
European authorities on Saturday confirmed the names and nationalities of the two stolen passports: One was an Italian-issued document bearing the name Luigi Maraldi, the other Austrian under the name Christian Kozel.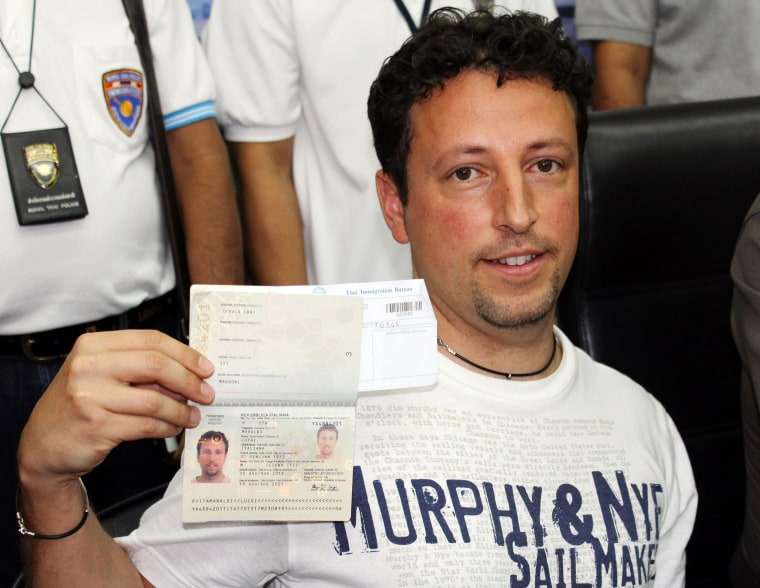 A telephone operator on a China-based KLM hotline on Sunday confirmed to Reuters "Maraldi" and "Kozel" were both booked to leave Beijing on a KLM flight to Amsterdam on March 8.
Maraldi was then to fly to Copenhagen on KLM on March 8, and Kozel to Frankfurt on March 8. She said the pair booked the tickets through China Southern Airlines so she had no information on where they bought them.
Both tickets were bought at identical prices in Thai currency, according to China's official e-ticket verification system.
Noble said Sunday that "it is too soon to speculate about any connection between these stolen passports and the missing plane."
Given their travel itinerary, it's just as possible that the misidentified flyers were drug mules as terrorists.
The passport of the Italian man was stolen last year. Austrian Foreign Ministry spokesman Martin Weiss said the passport of the Austrian man was stolen two years ago. Both documents went missing in Thailand and were reported shortly thereafter, according to Interpol.
Passports reported lost or stolen are invalidated and, technically, can no longer be used for travel — yet individuals, including members of terrorist organizations, still manage to get across international borders with falsified travel documents.
Such documents are often obtained on the black market and put to use after a photograph swap. Investigations into the operations of terrorist organizations such as al Qaeda showed that operatives traveled with falsified travel documents.
Ramzi Yousef, convicted of carrying out the 1993 World Trade Center bombing in New York, and Milorad Ulemek, convicted of the 2003 assassination of Serbia's former prime minister both accomplished their plans after traveling with stolen passports, Noble noted just last year. At the time, the secretary general was fighting for steeper passenger screening regulations before "it is just tragically too late."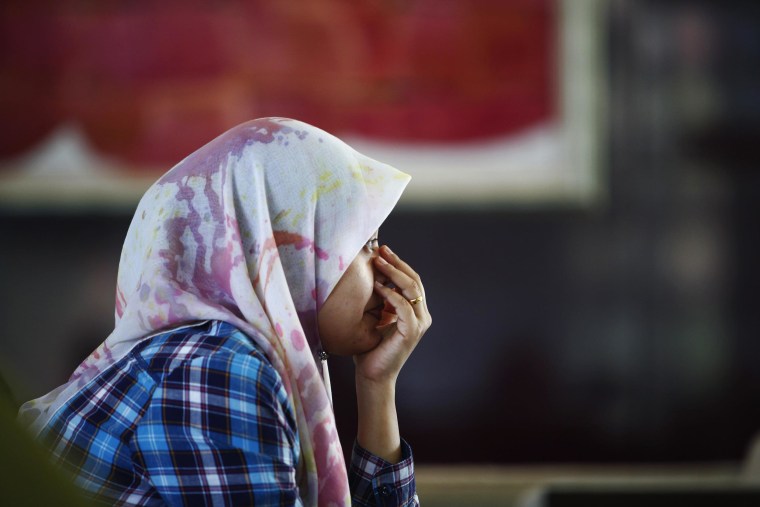 "The fundamental flaw is there's no real way to connect the human to the document other than a photo, which is based on the judgment of the airline [or] government rep who's allowing the passenger to pass based on visual confirmation," said Robert Siciliano, an identity theft expert.
"Representatives look at you, they look at the document, they scan the document with a light to check its authenticity and they let you proceed," Siciliano told NBC News in an email.
"If Malaysia Airways and all airlines worldwide were able to check the passport details of prospective passengers against Interpols's database, then we would not have to speculate whether stolen passports were used by terrorists to board MH 370. We would know that stolen passports were not used by any of the passengers to board that flight," Noble said.
NBC News' Richard Esposito and Reuters contributed to this report.