Investigators leading the hunt for Malaysia Airlines Flight MH370 said Friday it will be several days before debris found by a U.S. adventurer arrives in Australia for analysis by experts.
The metal fragment, which could be part of the missing Malaysia Airline's Boeing 777's horizontal stabilizer, was found in a sandbank off Mozambique by Seattle lawyer Blaine Gibson and first reported by NBC News.
Early photographic analysis of the object suggests it could have come from the jetliner, but officials say they have no evidence so far about any links to the investigation.
Related: MH370 Pilot Treated as 'Guilty Until Proven Innocent'
The location of the possible debris, which is currently in the hands of Mozambique aviation officials, is consistent with theories about where the wreckage may lie, but forensic analysis will be needed to match it to the doomed aircraft.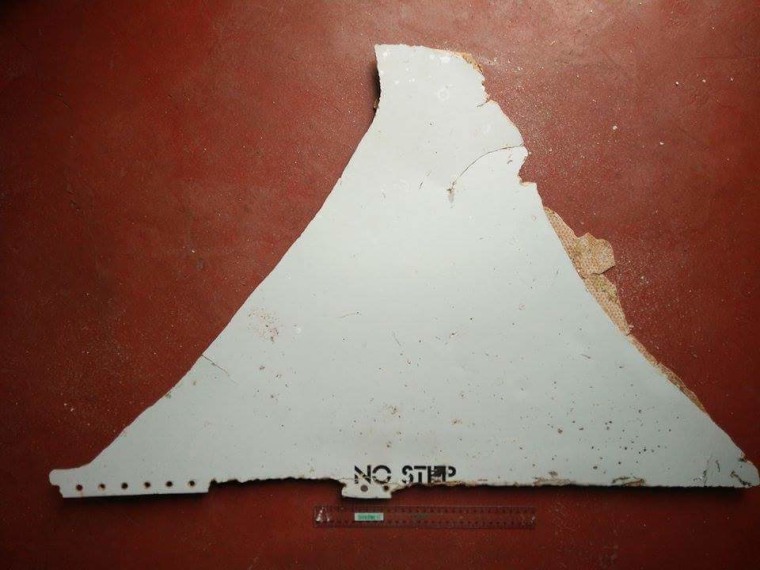 "At the moment, all we know is that it's a piece from an aircraft," said Martin Dolan, the Australian Transport Safety Bureau's chief commissioner. "It's sufficiently similar to a part from a large passenger aircraft, possibly a 777, for us to want to take a close look at it. But at this stage, we have no conclusive evidence as to what it is or where it comes from."
He said: "The location of this is consistent with drift modelling for about two years after the debris would've started floating … but at this stage we haven't got confirmation that it is in fact debris associated with MH370."
Dolan said the object would need to be taken from east Africa to the investigation's headquarters in the Australian capital and could arrive "early next week" — possibly on the exact two-year anniversary of MH370's disappearance.
The Boeing 777 vanished March 8, 2014 en route from Kuala Lumpur to Beijing with 239 people aboard and is thought to have crashed into the southern Indian Ocean.
The object, which has the words "NO STEP" on it, could be the second confirmed piece of debris. The first, a flaperon that was matched to MH370 by French forensic experts, was found off the island of Reunion in July.
Almost three-quarters of an internationally set 46,000-square-mile search zone has been covered so far in the hunt for the missing airliner — an area of ocean floor larger than the state of South Carolina.
The operation is due to be completed this summer. If no "credible new information" about the jet's location emerges, the search will simply end.
Dolan added: "We [are] three-quarters of the way through the search … we don't have a precise date for completion of the search. We're saying by our plans the middle of this year, so that's as good as we can do."