A U.S. Navy plane that "can see something the size of a basketball" did not spot any debris from the missing Malaysia Airlines jet on Monday, an official said.
The P-8 Poseidon "planes are so good, the radars are so good on them that if we fly over it or if we fly anywhere near it we're going to see it," U.S. Navy Seventh Fleet Cmdr. William Marks told NBC News. "We can see something the size of a basketball."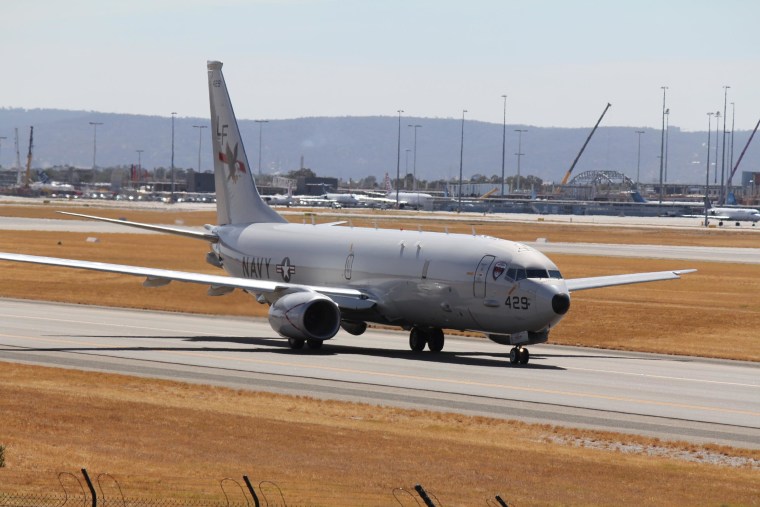 Earlier, the Australian Maritime Safety Authority confirmed that the crew on board an Australian P-3 Orion aircraft "reported seeing two objects – the first a gray or green circular object and the second an orange rectangular object."
Speaking to Australia's Parliament, the country's Prime Minister Tony Abbott said: "We don't know whether any of these objects are from MH370. They could be flotsam."
Cmdr. Marks said the P-8 was an ideal aircraft for such a search.
"This plane is primarily built for two things," he said. "One is intelligence, surveillance and reconnaissance and the other is anti-submarine warfare. Those are its primary missions and so if you ever wonder why it can see such very small things on the water, well, that's its mission, that's what it's built for."
He added: "We can do a surface search radar, we can go infrared, we can go with our electro-optical camera or if it's a clear day we can use human eyeballs."
- Henry Austin