A second girl from the group of 276 schoolgirls kidnapped more than two years ago in Nigeria was rescued Thursday, an army spokesman told NBC News.
The news came just a day after another teen from the group abducted by Boko Haram from the Nigerian town of Chibok was recovered by pro-government forces.
The girls' April 2014 mass kidnapping sparked international outrage, inspired the viral campaign #BringBackOurGirls, and led to increased military assistance to from the United States and other nations in the fight against Boko Haram, an Islamist fundamentalist militia.
While some of the children managed to escape in the early days, most of the kidnapped girls were never found, deepening the community's grief and despair.
On Wednesday, however, the Nigerian Army confirmed that 19-year-old Amina Ali Darsha Nkeki — and a 4-month-old baby — had been rescued on the edge of Nigeria's Sambisa Forest, a Boko Haram hideout.
Along with her newborn daughter, the young woman met with Nigeria's President Muhammadu Buhari on Thursday. He said the government would prioritize Amina's return to school.
Later Thursday, a Nigerian Army spokesman confirmed a second rescue near Damboa. Col. Sani Kukasheka Usman told NBC News that troops killed 35 Boko Haram members and rescued 97 women and children during the operation.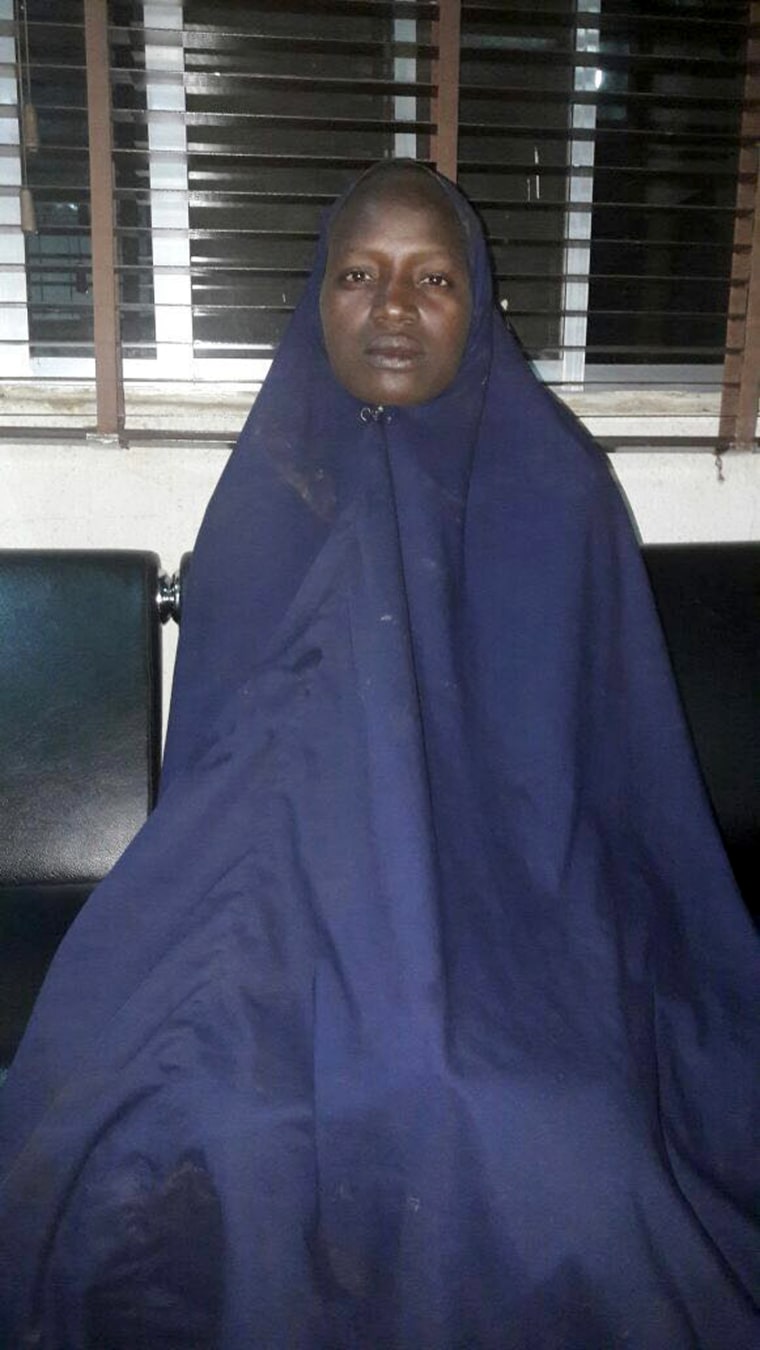 Among them was Serah Luka, who told officials she had been at the boarding school in Chibok just over two months when she was captured in 2014. The spokesman said the girl was receiving medical attention.
NBC News could not independently verify this information.
More than 200 schoolgirls are still missing, but the two rescues appear to have reanimated both activists and politicians.
Bukky Shonibare, one of the strategic team members of the #BringBackOurGirls campaign, told NBC News that Amina's rescue was a much-needed "major breakthrough."
And the governor of Borno, where Chibok is located, vowed more action.
"We believe that in the coming weeks we shall recover the rest of the girls," Governor Kashim Shettima said after the meeting with Amina in Buhari's office, according to Reuters. "The military is already moving into the forest."