Nigeria's Islamist sect Boko Haram has released photos purportedly showing a training camp for child soldiers.
The images show kids dressed in blue and black clothing aiming automatic rifles.
They are the first pictures released by the group to show child soldiers, according to global security firm and NBC News counterterrorism consultant Flashpoint Intelligence.
Like ISIS in Iraq and Syria, Boko Haram says it wants to establish its own state — or caliphate — based on hard-line Islamic law.
Al-Urwa Al-Wuthqa Media, the group's emerging media arm that posted the photos, described the children as Boko Haram's "the cubs of the Caliphate," Flashpoint's Laith Alkhouri told NBC News. This phrase has been used by ISIS to describe its own child soldiers.
Boko Haram has been waging a bloody insurgency in northeast Nigeria since 2009. It rose to prominence in April after it kidnapped more than 200 schoolgirls. It recently carried out its deadliest attack on the fishing town of Baga.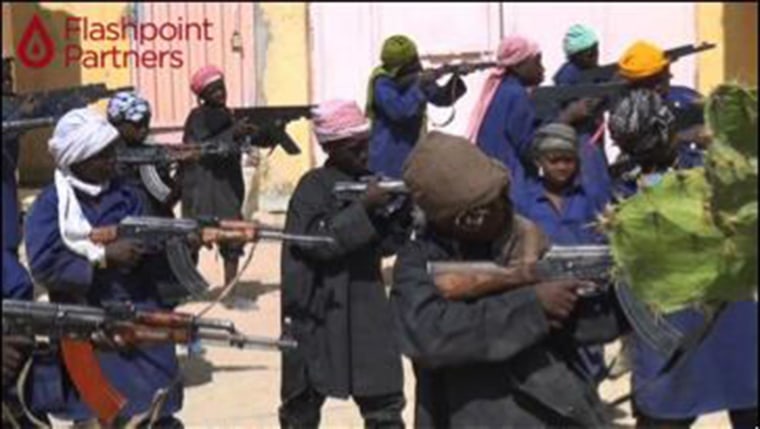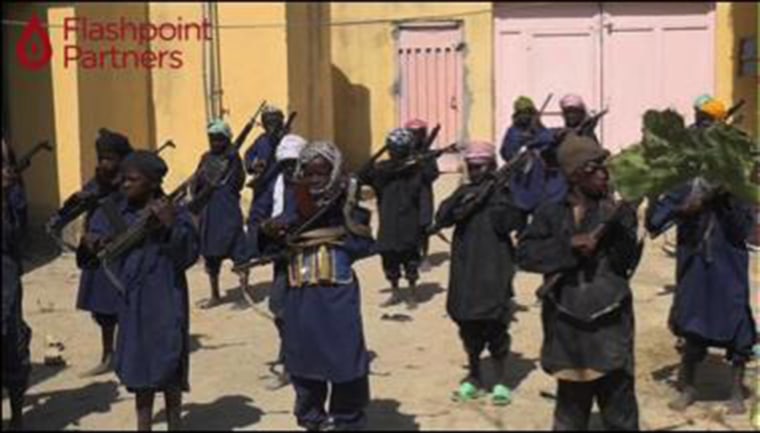 IN-DEPTH
- Alexander Smith