A recent bomb blast that ripped apart a bus station in Nigeria's capital was a sign that a bloody al Qaeda-linked insurgency is intensifying, analysts say.
Boko Haram, an Islamic sect whose name roughly translates to "Western education is a sin," is widely believed to be behind Monday's attack that left 71 people dead and more than 120 others injured. It was the group's first major attack on Abuja in about two years.
In a further display of strength, the group kidnapped more than 100 girls from a school in the country's northeast just hours later. The militants duped the students into thinking they were soldiers before driving them away into a forest.
Nigerian President Goodluck Jonathan described the the group's insurgency earlier this year as a "temporary challenge," adding: "We will surely overcome Boko Haram."
South Africa's Daily Maverick newspaper said on Wednesday that "even then, in January, these bold words rang hollow." Now they seem even more of a distant fantasy.
"The situation is getting progressively worse"
Based in the impoverished predominantly Muslim north, Boko Haram is waging a brutal campaign of violence against what it sees as the corrupt, Westernized and oil-obsessed government in the majority Christian south.
The group has been ruthless in bombing schools, churches and even mosques. It has burned villages to the ground and beheaded truck drivers with chainsaws.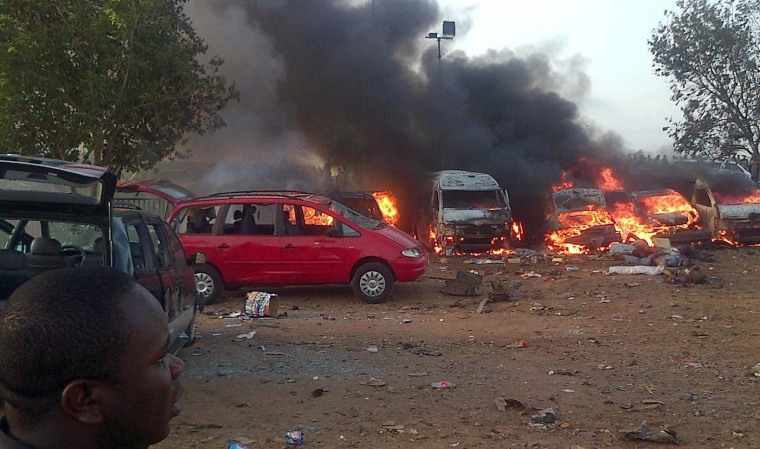 More than 10,000 people have been killed in the carnage since 2011 alone, according to the New York-based Council for Foreign Relations.
John Campbell, a senior fellow at the CFR, said some workers with non-governmental organizations on the ground believe even this figure is too low – and the real death toll could be five times as high.
"Since 2009, Boko Haram's operations have been increasing in number and getting bloodier and bloodier in terms of the death tolls," he said. "This would seem to suggest the situation is getting progressively worse."
Campbell said the bombing in Abuja, as well as several other recent incidents in the capital, is a sign the group is no longer confined to its base in the rural northeast and is capable of bringing destruction to the relative metropolitan calm of Nigeria's administrative center.
The goal of Boko Haram is the destruction of Nigeria's oil-driven economy and the establishment of an Islamic state in Africa's largest country, where 170 million people are divided evenly between Christians in the south and Muslims in the north.
"People talk about links to al Qaeda but they are chasing rabbits – this is deeply rooted in Nigeria"
The group was founded in 2002 but initially did not aim to violently overthrow the government. Under its then-leader Mohammed Yusuf, the group criticized the Islamic elite for participating in what it said was a westernized "colonial government" and advocated a withdrawal to form a state based on strict Islamic law known as Shariah.
This changed in 2009 when police clamped down on the group's collective refusal to observe a law making motorcycle helmets mandatory, according to a study published in the Journal Of Humanities And Social Science.
This led to riots across the region and a bloodbath in which more than 800 people died in one week, according to the study. Yusuf himself was captured and shot dead in police custody.
The incident was captured on cellphone and went viral online, giving the movement an organic thrust no speech or rally could hope to achieve.
Boko Haram went on a killing spree over the next year targeting government officials, security agents and religious leaders. This morphed into the large-scale indiscriminate mass murders seen in recent years.
The group is now under the control of leader Abubakar Shekau.
The State Department has since classified Boko Haram as a terrorist organization, citing its alleged links to al Qaeda and stating it had been "conducting an ongoing and brutal campaign against Nigerian military, government, and civilian targets."
This was prompted in part by Boko Haram being blamed for a suicide car bombing at Abuja's United Nations building that killed 21 people in 2011.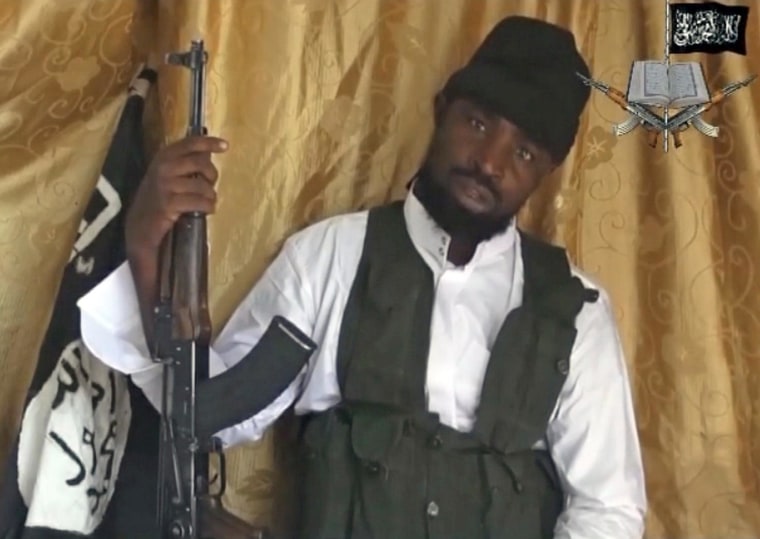 But Campbell was skeptical about the extent Boko Haram should be treated as a terrorist organization and questioned the actual extent of its links to al Qaeda.
"To understand what's going on we have to understand what Boko Haram actually is, which is a grass-roots insurgency with many different strands," he said.
The "elephant in the living room," he said, is his belief that while most people in the north are against Boko Haram's violence, they support the implementation of Shariah courts and reject of the greed and corruption that has characterized the Nigerian government.
"People talk about links to al Qaeda, but they are chasing rabbits – this is deeply rooted in Nigeria, and fundamentally Nigerian in origin," Campbell said.
As undoubtedly brutal as Boko Haram have been, the role of the government and security forces should not be ignored.
Nigeria is rated one of the most corrupt countries in the world by most organizations, including Berlin-based monitor Transparency International.
President Jonathan drew heavy criticism for exacerbating the situation when he ran in, and won, the 2011 presidential election. This led to accusations that he violated a gentleman's agreement to alternate the leadership between the Muslim north and Christian south. He is expected to run again in 2015.
Nigeria's security forces are also culpable for inflaming the situation, according to Amnesty International.
"How will this campaign end? That's the $64 million question"
Amnesty has documented what it says are widespread extra-judicial killings, murders, and executions by Nigeria's police and state troops.
"The scale of atrocities carried out by Boko Haram is truly shocking creating a climate of fear and insecurity," Amnesty's Africa Director Netsanet Belay said last month. "But this cannot be used to justify the brutality of the response that is clearly being meted out by the Nigerian security forces."
According to Campbell, most of Boko Haram's targets have been Muslims. The group regards the Islamic elite of the north as having sold out their religious values in favor of pocketing oil money from the south.
Many of these leaders pledged electoral allegiance to Jonathan in 2011 instead of a Muslim candidate. This perceived betrayal has fueled Boko Haram's drive to create an Islamic state.
But the scale of the group's support is largely a mystery due to the Nigerian government imposing strict controls on the media. Reports of incidents are often scant or non-existent.
"We are all profoundly ignorant," Campbell said. "Where is Boko Haram headed and how will this campaign end? That's the $64 million question."