National civil rights lawyer and activist Frankie Muse Freeman, whose landmark court battle ended legal public housing discrimination in St. Louis, died Friday. She was 101.
Freeman's daughter, Shelbe Patricia Bullock, told the St. Louis Post-Dispatch that her mother died Friday night surrounded by family.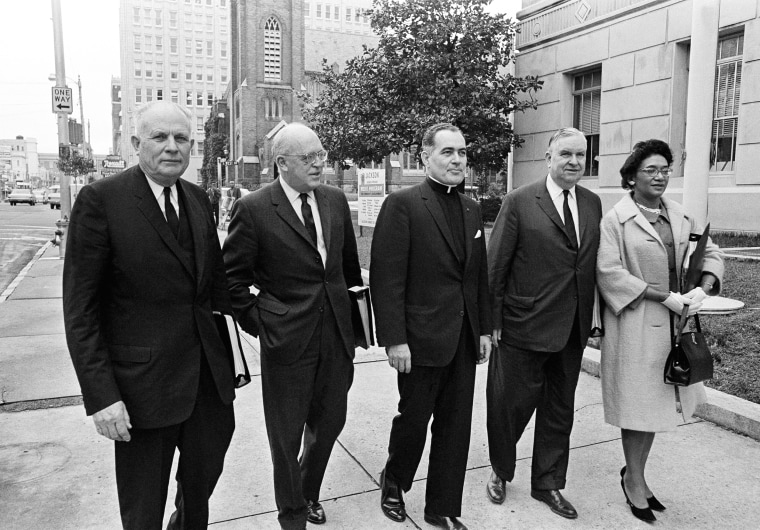 Freeman left an indelible mark on the U.S. legal system by trying cases that curbed segregation.
In 1954, Freeman successfully argued Davis et al. v. the St. Louis Housing Authority, a class-action lawsuit that challenged racial discrimination in public housing and successfully brought about the end of legal discrimination in the city.
In 2017, as Freeman neared her 101st birthday, the city gathered to unveil a bronze statue of the civil rights icon erected just outside the courthouse where she argued the case. She also has a star on the Civil Rights Walk of Fame in Atlanta.
Related: Trump designates MLK historic site a national historic park
"God bless St. Louis," Freeman said during the ceremony, according to the Post-Dispatch. "You've done so much for me."
Born Marie Frankie Muse on Nov. 24, 1916, Freeman grew up in Danville, Georgia, during the height of segregation and Jim Crow laws. After graduating high school, she enrolled in Hampton University, a historically black college.
There she joined Delta Sigma Theta sorority and would later become the organization's 14th president. Freeman went on to earn her law degree from Howard University in Washington, D.C., and dedicated her career to fighting to end Jim Crow.
In 1964, Freeman became the first woman to be appointed to the U.S. Commission on Civil Rights, and was tasked with investigating and making recommendations on civil rights issues throughout the country.
Related: Segregation, school funding inequalities still punishing Black, Latino students
Tributes to the civil rights leader poured in on social media over the weekend. Beverly Smith, the current president of Delta Sigma Theta, also paused to honor Freeman Saturday as the organization celebrated its Founder's Day.
"This season in Delta's life also gives us a greater determination to use our Founder's Day as a time to recommit ourselves to what Sorors Freeman ... fought so hard to preserve for future generations of Deltas," Smith said in a statement.