CHESTER, Va. — The Rev. Wyatt Tee Walker, who helped assemble the Rev. Martin Luther King Jr.'s famous "Letter From Birmingham Jail" from notes the incarcerated King wrote on paper scraps and newspaper margins, has died.
Born in Brockton Massachusetts, he was either 88 or 89. Family records showed different years of birth, said his daughter, Patrice Walker Powell, who confirmed his death.
Powell said her father died Tuesday morning at an assisted living facility in Chester, Virginia.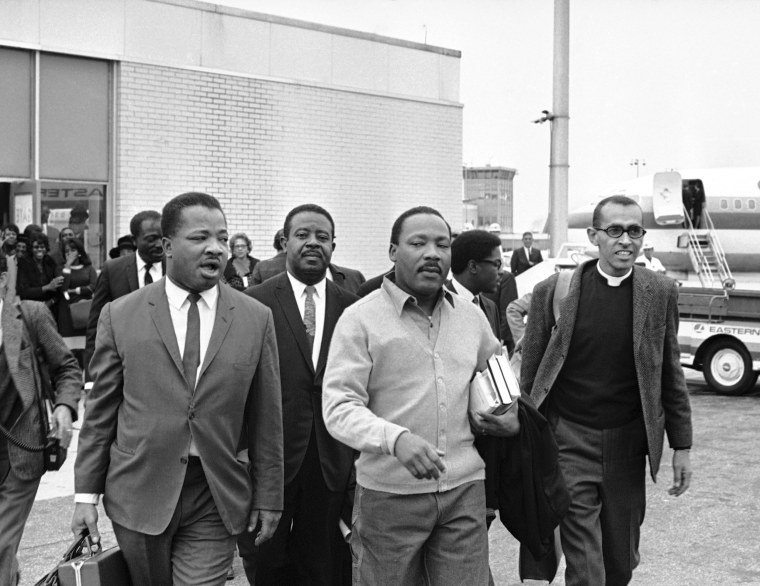 In 1953, Walker graduated from Virginia Union University in Richmond, Virginia where he became a member of Alpha Phi Alpha Fraternity, Inc. After college, he became a pastor of Gillfield Baptist Church in Petersburg, Virginia. A top civil rights leader in Virginia, he led a "Pilgrimage of Prayer" in Richmond against school segregation on New Year's Day 1959. He worked closely with Dr. Martin Luther King Jr. and served as his chief of staff. He was also brought in by Dr. King to be the executive director of the Southern Christian Leadership Conference, three years after the civil rights organization was founded.
Walker was also the first board chairman of the National Action Network. Civil rights activist and MSNBC host Rev. Al Sharpton, who is president and founder of the National Action Network, said Walker's death is a "personal and global loss."
"The passing of Dr. Wyatt Tee Walker marks the transition of one of the greatest social justice and theological minds of our time," Sharpton said in a statement. "Walker was the first Chairman of the National Action Network and a man that mentored me as a civil rights and social justice leader, and while I am saddened by his passing, I am committed to carrying on his legacy."
In 1993, Walker was recognized by Ebony Magazine as one of the 15 Greatest Black Preachers and was inducted into the International Civil Rights Hall of Fame in 2008.