Nice try, guys, but you can't rent out your "Boutique Winter Igloo for 2" because it isn't up to Airbnb's standards.
Patrick Horton and friends built the igloo Saturday in the Greenpoint neighborhood of Brooklyn as the winter storm iced over New York.
Then they advertised the "snowpocalypse's most desirable getaway" for $200 a night on Airbnb, the site where homeowners rent out their residences to travelers needing short-term lodgings.
"Built completely by hand all natural. Come experience this chic dome-style bungalow," Horton said in the post, which Airbnb has since removed.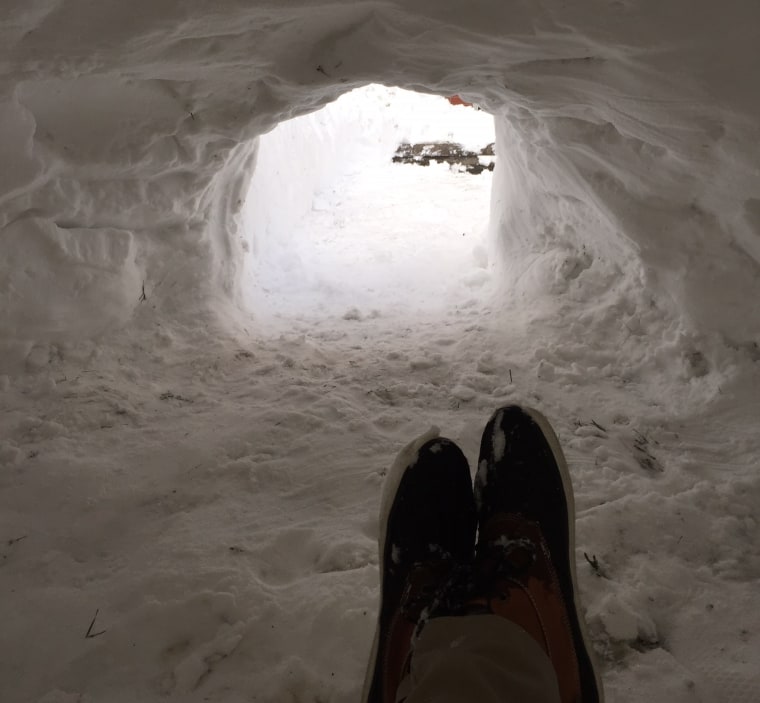 An Airbnb representative told Horton that, while the igloo was "very well constructed," it didn't "meet our occupancy rules."
Still, "as an appreciator of fine igloos around the world," the rep offered Horton a $50 coupon on his next Airbnb rental.
"Be sure to pick a place with running water, electricity, and a roof that doesn't melt," the rep advised.
Perhaps he could try the Ice Hotel in Jukkasjärvi, Sweden, which has provided shivery shelter to polar pilgrims since 1989.
Horton said on Twitter on Monday that all the attention has turned out to be a boon anyway.