Three Americans — A Denver-born filmmaker, a Seattle-based camp doctor and a Google engineer — are among the 17 people killed in an avalanche on Mount Everest on Saturday as a result of the Nepal earthquake.
Here is a look at who they were.
***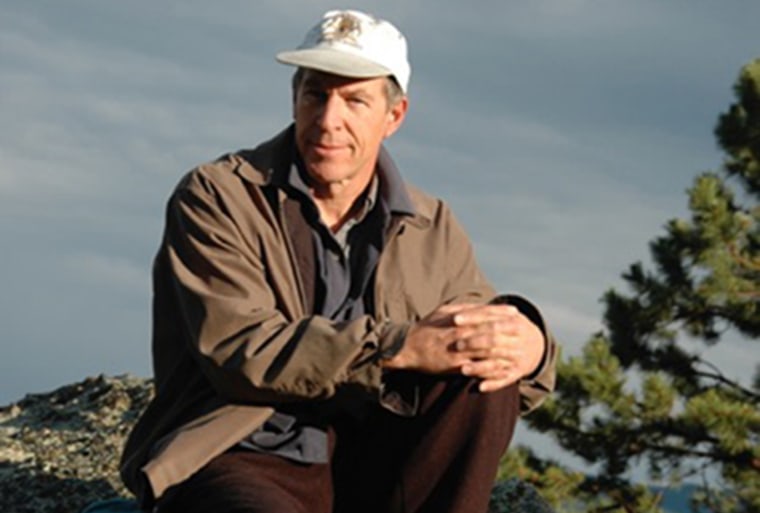 Tom Taplin, 61, was making a documentary about the Mount Everest base camp when the avalanche hit.
When his wife Cory Freyer — at home in Santa Monica, California — heard that a massive earthquake had struck Nepal, she immediately sent her husband a text message asking if he was all right. There was no response. When a call came in from Taplin's guide, the guide began with "I'm so sorry."
"It's shocking," Freyer told NBC News. "All of his friends, and he has so many friends, every one of them is just devastated. Shocked."
Freyer — married to Taplin for three years but with him for more than 24 — said her husband was a passionate photographer, filmmaker and mountaineer who wrote a book about his experiences climbing South America's tallest peak, Aconcagua, in the early 1990s.
"Such a larger than life person — you just don't think of them losing their life," she added.
On that trip, Taplin fell into a crevasse, breaking his arm, but was able to pull himself to where he could be reached by other mountaineers, she said. Taplin successfully climbed the mountain the next year, she added.
"It sounds trite, but he died doing what he loved doing," Freyer said.
***
Dan Fredinburg, a Google executive based in California, had been scaling Everest for the past three weeks with an expedition team through U.K.-based tour company Jagged Globe.
Fredinburg made headlines for dating actress Sophia Bush in 2013 and 2014, and was the head of privacy for innovation lab Google[x]. He described himself as an "Inventor, Adventurer, and Energetic Engineer" on his Google+ page.
Jagged Globe confirmed in a statement that Fredinburg had died in the avalanche.
"Sadly, we lost one of our own in this tragedy," Google said in a statement Saturday. ""Our thoughts are with the people of Nepal, and with Dan's family and friends during this terrible time."
Bush said she had "no adequate words" to describe the loss of an "incredible" and "one-of-a-kind" friend.
"Today I find myself attempting to pick up the pieces of my heart that have broken into such tiny shards, I'll likely never find them all," the actress said in a statement on Twitter and Instagram. "He was one of my favorite human beings on Earth. He was one of the great loves of my life. He was one of my truest friends. He was an incredible brother, a brilliant engineer, and a damn good man."
***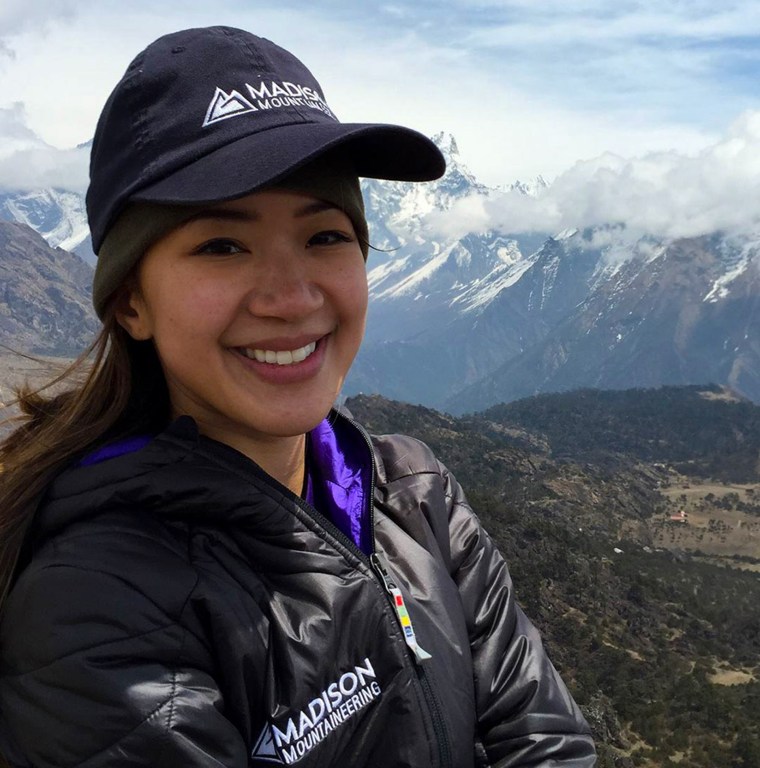 Marisa Eve Girawong, a camp doctor with a Seattle-based mountaineering company, also died in the avalanche.
"Our hearts are broken," Madison Mountaineering said in a statement confirming her death.
Girawong was from Edison, N.J., according to NBC New York.
Trained at John Stroger Hospital in Chicago, Girawong was pursuing a postgraduate degree at the University of Leicester in England, according to the company's website. It said Girawong had been participating in wilderness medicine in the Everest Region since 2014, was an avid climber and had successfully reached the summits of Mt. Washington and Mt. Rainier.
— Phil Helsel and Cassandra Vinograd