The six U.S. Marines who died in a helicopter crash while supporting earthquake relief efforts in Nepal were identified Sunday morning.
Capt. Dustin R. Lukasiewicz of Nebraska; Capt. Christopher L. Norgren of Kansas; Sgt. Ward M. Johnson IV of Florida; Sgt. Eric M. Seaman of California; Cpl. Sara A. Medina of Illinois and Lance Cpl. Jacob A. Hug of Arizona were all killed when their UH-1Y Huey helicopter went down near Charikot, Nepal, Tuesday, according to the U.S. military.
Two Nepalese service members — identified by the Nepalese Army as Tapendra Rawal and Basanta Titara, according to The Associated Press — also died in the crash. The Nepalese Army said Saturday that none of the eight bodies recovered with the helicopter were recognizable.
All of the Marines, except for Medina and Hug, belonged to the 3rd Marine Aircraft Wing based at Camp Pendleton, California.
Norgren, 31, was identified by his parents as one of the pilots of the helicopter, according to NBC affiliate KSN. Norgren's mother, Terri, told reporters on Friday that her son "loves God, loves family and loves to be able to help people." His father, Ron, said Norgren was "just an amazing individual."
"The biggest thing I'm going to miss from him is his hugs," Ron Norgren said.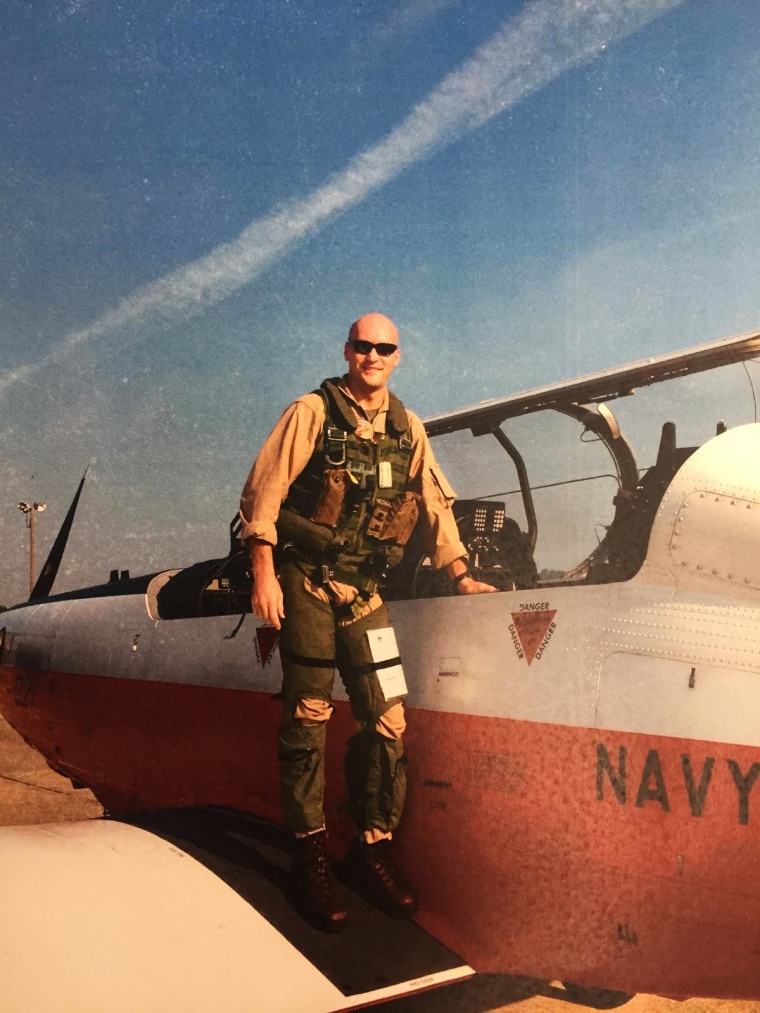 Lukasiewicz, also a pilot, was a father of one, whose wife was pregnant with a second child, according to NBC Nebraska and a GoFundMe account set up for the six Marines by James Ford, who described himself as one of Lukasiewicz's "closest friends."
Johnson, 29, loved to do anything outside, especially surfing and camping, his mother and stepfather told the Orlando Sentinel on Thursday. He was married and treated his wife's 4-year-old son as his own, his parents said. Johnson and his wife, Haley, also had an 8-month-old son, who was only 2 months old when his father was deployed, according to the Sentinel.
Johnson graduated with associate's degrees in the arts and automotive service management from Seminole State College after pursuing a "rigorous" curriculum, according to the school.
Hug, 22, was a combat videographer with Marine Corps Installations Pacific, Okinawa, Japan, according to the Defense Department. His videos are featured on the Defense Department's video distribution site.
Hug left for basic training months after graduating high school, his uncle, Tim Hug, told the Arizona Republic on Friday. His father, Jim, told the newspaper that his son was a bookworm, who was adored by his five siblings. "They talk about him all the time," Jim Hug said.
Medina was a combat photographer with Marine Corps Installations Pacific, Okinawa, Japan, according to the Department of Defense. Some of her photos from South Korea and the Philippines can be found on the Marine Corps website, and more can be found on the Defense Department's image distribution site.
Illinois Gov. Bruce Rauner said Medina's death was a loss for the state and the country. "Cpl. Medina's courage and dedication to serving and protecting others makes her a role model for all of us. She will never be forgotten," he said in a statement.
Seaman, from Murrieta, California, enlisted in the Marines in 2009 and was deployed to Afghanistan before deploying to Nepal, according to the U.S. Military.
The chopper disappeared Tuesday, but the wreckage was not spotted until Friday in the remote terrain of Himalayan nation, which was struck by a horrific earthquake last month and a powerful aftershock Tuesday.
"Our thoughts and prayers are with the Marines and their families as we all mourn this tragic loss of life," said a statement from the U.S. military's Joint Task Force 505, which is overseeing operations in the region. The task force has distributed more than 200,000 pounds of relief supplies to Nepal's residents, according to the Defense Department.
The cause of Tuesday's crash is still under investigation. The bodies of the eight service members arrived Sunday at the Tribhuvan International Airport in Kathmandu, Nepal, according to the Defense Department.
Joint Task Force 505 Commander Lt. Gen John E. Wissler said the Marines and Nepalese soldiers were "courageous, selfless individuals dedicated to the international Humanitarian Aid mission here in Nepal whose memories will live on through the lives they touched during this disaster relief operation and in their previous service to their countries."
IN-DEPTH