Pope Francis declared his two predecessors John XXIII and John Paul II saints on Sunday before hundreds of thousands of people in St. Peter's Square, an unprecedented ceremony made even more historic by the presence of retired Pope Benedict XVI.
Never before has a reigning and retired pope celebrated Mass together in public, much less at an event honoring two of their most famous predecessors.
Benedict's presence was a reflection of the balancing act that Francis envisioned when he decided to canonize John and John Paul together, showing the unity of the Catholic Church by honoring popes beloved to conservatives and progressives alike.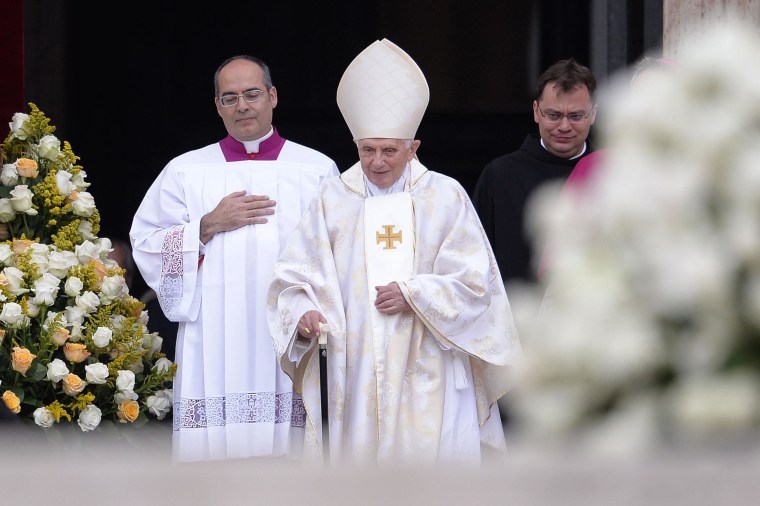 — The Associated Press