Mother Teresa has a date with sainthood: Sept. 4.
Pope Francis approved the canonization of the Albanian nun who devoted her life to helping India's poor and chose to elevate her to saint a day before the 19th anniversary of her death, the Vatican confirmed Tuesday.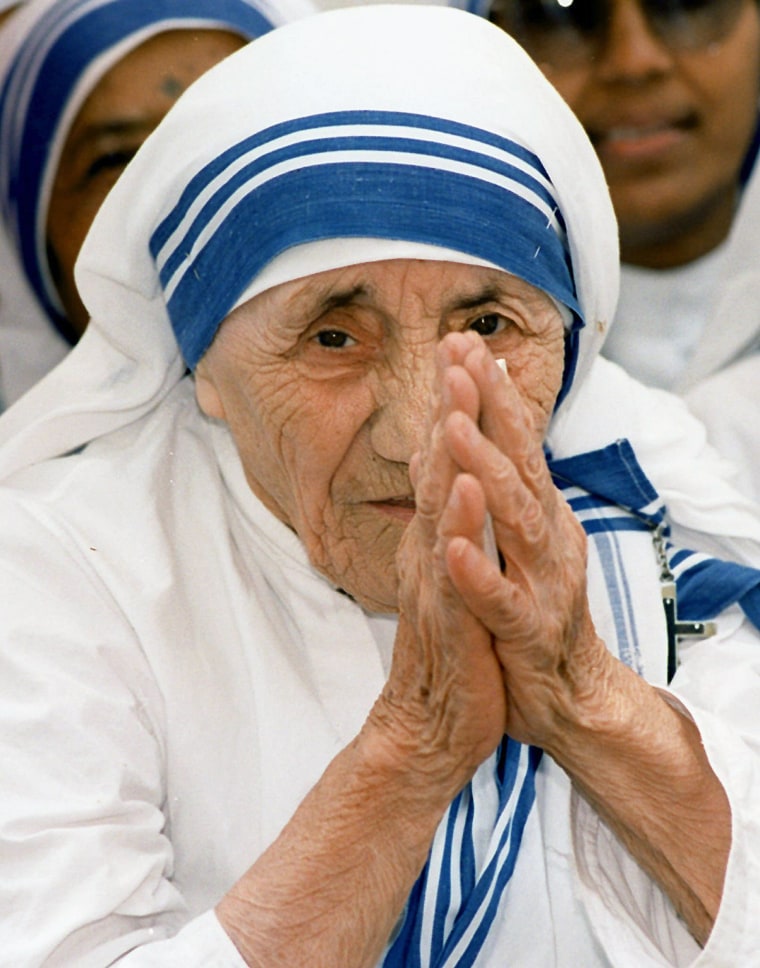 But Mother Teresa, a Nobel Peace Prize winner who was dubbed "Blessed Teresa of Calcutta," is not the only Catholic that Francis has put on the fast track to sainthood.
On June 5, a Pole and a Swede will be declared saints, according to The Vatican. They are:
— Stanislaus of Jesus and Mary, who was born Jan Papczynski and lived from 1631 to 1701. He founded the Marian Fathers, the first Polish religious order for men. He was also the author of a textbook which took the then-daring position that all men are equal before the law.
— Maria Elizabeth Hesselblad, a Lutheran convert who lived from 1870 to 1957 and founded a new branch of the Bridgettine sisters. She worked as a nurse in New York City before taking her vows. She will be the first Swedish saint in more than 600 years.
Two more worthies will be made saints on Oct. 16. They are:
— Jose Gabriel del Rosario, who lived from 1840 to 1914 and was, like Francis, from Argentina. He was known as the "Gaucho Priest" and put his life at risk tending the ill during a cholera epidemic in 1867.
— Jose Luis Sanchez del Rio is a Mexican martyr who was just 14 when he was mutilated and then murdered by the government in 1928 during the Cristeros War, "after refusing to deny his Faith," the Vatican said.