Captured New York prison escapee David Sweat on Wednesday was discharged from the infirmary in a maximum-security prison and was moved to a special housing unit where he will be confined for 23 hours a day, authorities said.
Convicted killer David Sweat, 35, was being treated at the infirmary at Five Points Correctional Facility in Romulus, New York, since July 5, when he was moved there from Albany Medical Center after being shot to end a three-week manhunt.
The New York Department of Corrections and Community Supervision will begin formal disciplinary hearings against Sweat, who escaped along with convicted murderer Richard Matt from Clinton Correctional Facility in Dannemora on June 6.
Matt was fatally shot by law enforcement officers near Malone, New York, on June 26. Sweat was shot and wounded in the town of Constable, New York, less than two miles from the Canadian border, on June 28.
Sweat will be officially charged with escape, but he was already serving a life sentence for fatally shooting a sheriff's deputy in 2002.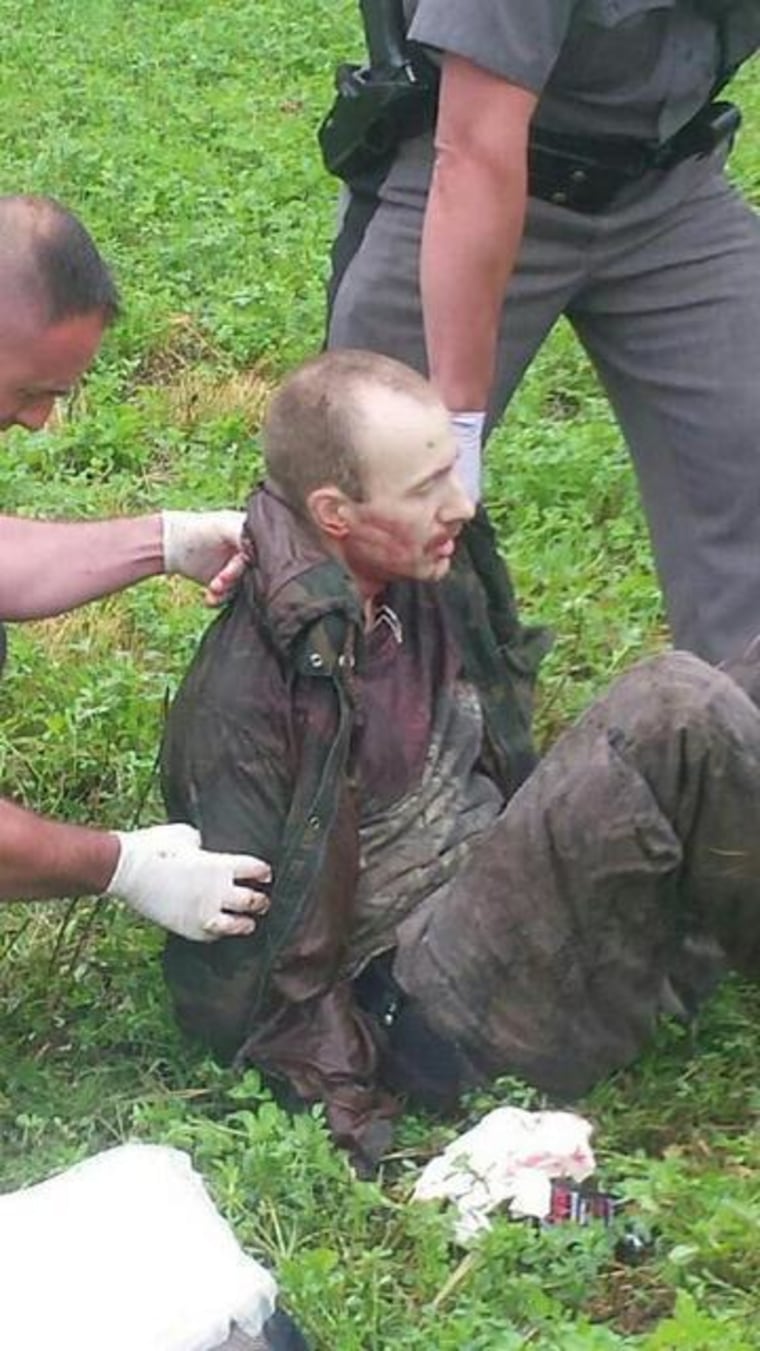 Five Points Correctional Facility currently houses 1,294 inmates and has 551 security personnel, according to DOCCS. Serial killer Lemuel Smith is incarcerated there.
Sweat will be kept in the Special Housing Unit, which is for inmates in disciplinary confinement. He will be kept alone in a cell for 23 hours a day, with an hour for exercise, the department said. He will have no contact with other inmates.
Sweat faces a potential penalty that includes continued placement in the restrictive housing unit, according to the corrections department.