Border Patrol agents swooped into a wooded area by helicopter and fatally shot prison escapee Richard Matt after he aimed a 20-gauge shotgun at them, federal authorities have revealed.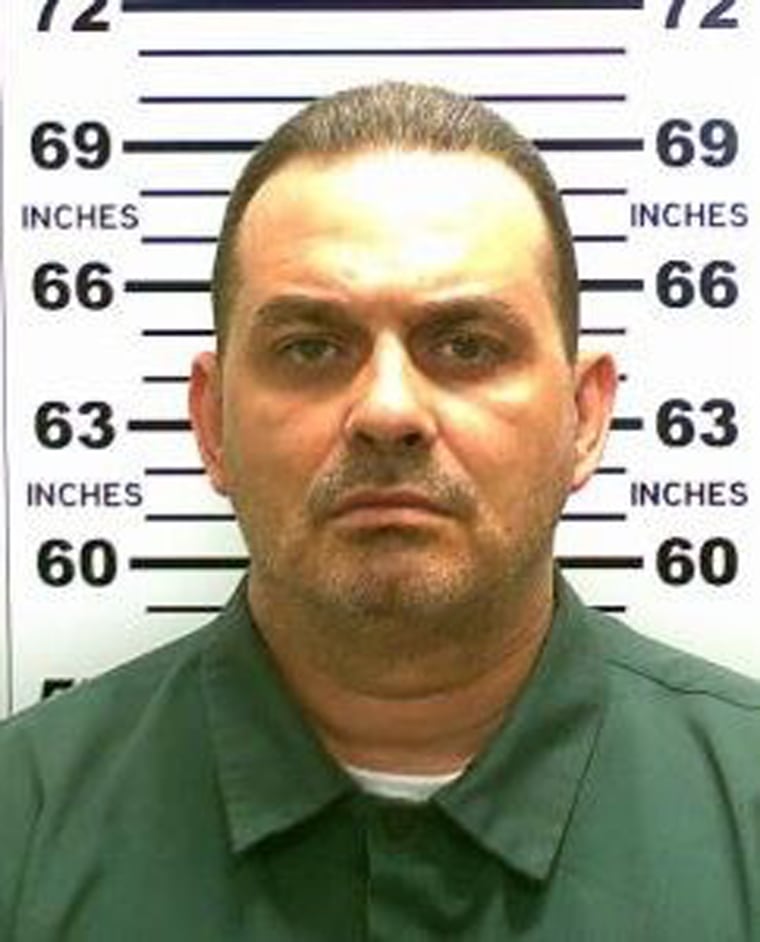 The information, released by the U.S. Border Patrol, offers a glimpse into the convicted murderer's final moments. He was killed last Friday.
David Sweat, the other inmate who broke out of Clinton Correctional Facility in Dannemora, New York, on June 6, was shot and captured alive on Sunday about two miles from the Canadian border. He is being questioned from his heavily guarded hospital room.
RELATED: New York Prison Escapees Did 'Dry Run' Night Before, Prosecutor Says
The Border Patrol statement was the first official confirmation that Matt pointed a weapon at officers before he was shot. Previously, authorities had said that a border agent opened fire after Matt refused to raise his hands.
The agents flew into Malone, New York, after reports of gunshots in the area, and found Matt lying down behind a fallen tree.
"Agents verbally ordered the individual to put his hands up. An agent observed the individual fail to comply with the verbal commands and aim what was determined to be a 20-gauge shotgun at him," the Border Patrol statement said. "The agent discharged his service-issued M-4, striking the individual, who died at the scene."
RELATED: Escaped Inmate Richard Matt Died From Three Shots to Head: Autopsy
The team of agents came from the U.S. Border Patrol's Tactical Team, and were deployed specifically to help with the manhunt for the fugitives.
According to an autopsy, Matt, 49, was shot three times in the head and died from skull fractures and brain injuries. The autopsy also found that Matt had bug bites, blisters and scrapes "consistent with living in the woods for three weeks," the New York State Police said in a statement.
Sweat, 35, was captured two days later when New York State Police Sgt. Jay Cook spotted him jogging in Constable, New York, and chased him.