A guard at the New York maximum security prison where two killers escaped earlier this month has been arrested in connection with the jailbreak, officials said Wednesday.
Gene Palmer is the second employee at the Clinton Correctional Facility in Dannemora to be detained over the dramatic escape of Richard Matt and David Sweat on June 6.
Prison seamstress Joyce Mitchell has been charged for her alleged role in a plot that involved her hiding hacksaw blades, drill bits and a hole punch inside raw beef that she brought into the facility. Mitchell has pleaded not guilty.
Palmer, 57, admitted passing on the meat but had no idea it was concealing contraband, Palmer's attorney Andrew Brockway said. Brockway added that his client had been "completely cooperative with the investigation" and "wants these individuals caught."
Matt and Sweat were housed in a section of the prison where inmates are allowed to cook their own meals.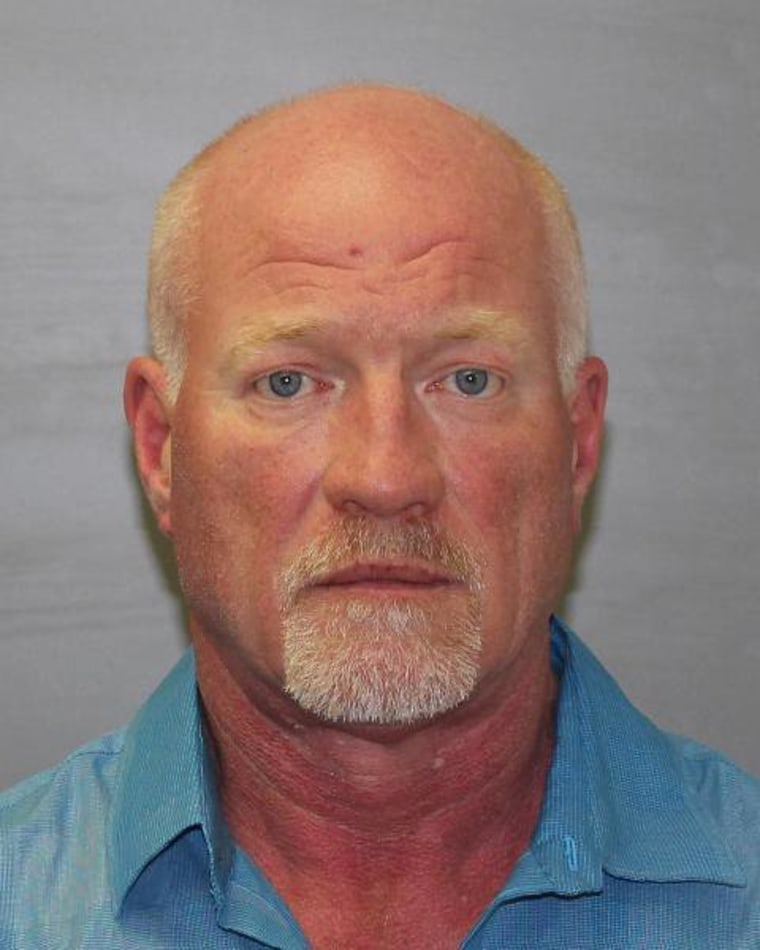 Palmer was charged with promoting prison contraband in the first degree (a class D felony), two counts of tampering with physical evidence (a class E felony) and one count of official misconduct (a class A misdemeanor). The charges carry prison terms ranging from 15 months to seven years.
Palmer, who worked in the cell block where Matt and Sweat escaped, was arraigned Wednesday night in Plattsburgh Town Court. A second hearing was scheduled for Thursday afternoon and Brockway told NBC News that his client would plead not guilty.
Bail was set at 50,000 bond or $25,000 cash bail. Palmer posted bail and was released at 12:27 a.m. Thursday, an official at the Clinton County Jail said.
"He made a mistake, and he's sorry about that," Brockway said. "He is devastated, he is sorry, and he wants the focus to return to capturing the prisoners."
Palmer, who has worked at the prison for 27 years, was suspended with pay Friday. He told investigators he didn't know the meat contained contraband.