It seemed like just another false alarm.
Three weeks after inmates Richard Matt and David Sweat escaped from an upstate New York prison, a U.S. Customs and Border Patrol unit brought into the hunt for the fugitives jumped into two helicopters to chase a report of "shots fired" in the woods.
A five-man team converged on a cabin off Highway 30 but could find no immediate trace of the convicted killers, and two bloodhounds with a hostage rescue team failed to pick up a scent.
Once again, they thought, the trail had grown cold.
But as the leader of the team told NBC News in an exclusive interview, one of the escapees was, in fact, close by. And a small sound — a simple cough — would soon bring him face to face with his desperate and dangerous quarry.
"I noticed immediately that there was a shotgun pointed right at me," Christopher Voss recalled as he told, for the first time, the story of how he confronted and killed Richard Matt on June 26.
"And at that point, I engaged the individual."
Voss is a member of Border Patrol's Texas-based tactical team, which responds to emergencies around the country where its tracking skills could be useful, such as last year's manhunt for Pennsylvania cop-killer Eric Frein.
They chase down tips from a jittery public in territory that is generally thick with other law enforcement, using passwords to identify themselves to each other and avoid blue-on-blue tragedies.
In the days leading up to Matt's death, Voss' team was called to investigate suspicious activity that turned out to be deer tracks or recreational hunters. The morning of June 26, they responded to a call of shirtless wanderers only to find some kids horsing around.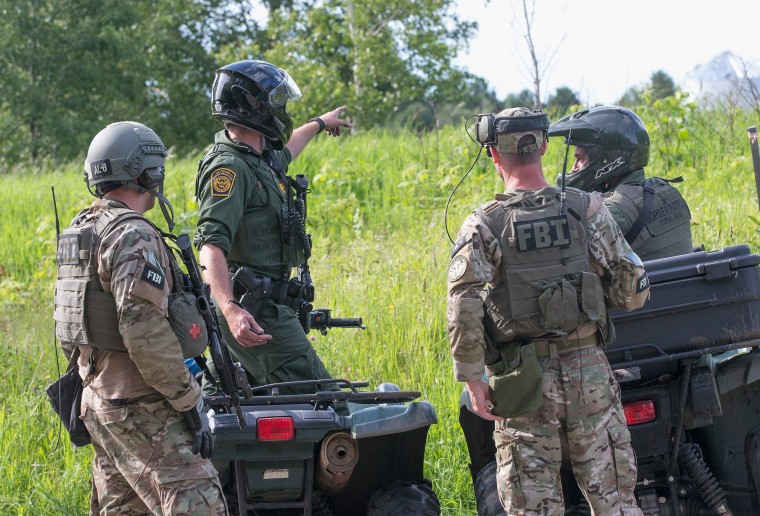 After the second call led to the dead-end at the cabin, "all the teams pull out of the woods," Voss said. "We all regrouped up on the highway there to kind of figure out the next course of action.
"At that point, it did not look like we really had anything to work on, until one of the state troopers...came up to me and said that they heard some coughing in the wood line from their position."
Click here for NBC's full coverage of the New York prison escape
Voss' team began making a southerly sweep of the woods, negotiating its way around a swamp and trudging up an embankment to get closer to the road.
"As we made out way up the hill, my point guy announced to me that he had something," Voss said.
The point man yelled out, "We're friendlies," in case the person they had spotted turned out to be an officer.
Silence.
"So now I'm starting to wonder what's going on," Voss said.
He said he stepped to the right to get a better view and spotted a man on his stomach about 10 or 15 yards away. As he ordered him to put his hands up, he saw movement.
"He was motioning something but I couldn't quite tell what it was yet," he said. "I was still obscured by some of the terrain."
But as Voss moved into the clearing, he realized he was in the line of fire.
"I saw that shotgun," he said. "And then the training does kick in and I responded with my M-4."
After Matt was shot, Voss and a team member ran up to him and grabbed the shotgun out from under him. They lifted his shirt and found a tattoo that said, "Mexico Forever."
"That was our guy," Voss said.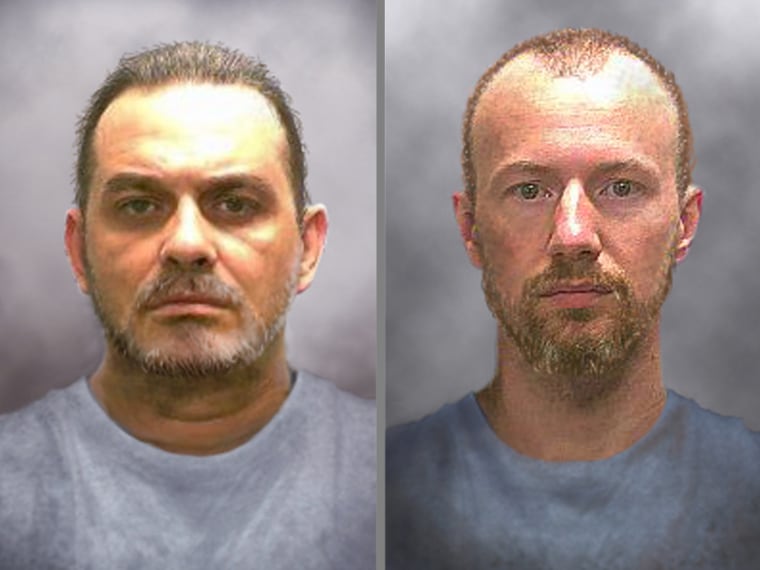 The kill was not the end of the mission for Voss' team. Matt's partner, Sweat, was still on the run and the agents immediately secured the perimeter and continued patrolling for another four hours before returning to the command post.
Sweat, who had been serving life for the cold-blooded murder of a cop, was not caught until two days later when a state trooper spotted him walking on a road near the border. He was shot but not killed during the capture.
Voss, a military veteran who has been with Border Patrol for nine years, said his goal is always to arrest a target without any loss of life.
"But at the end of the day...Richard Matt gave me no other option by pointing a shotgun at me," he said. "There was nothing else that really could be done."
And what he later learned — that Matt had, in fact, been firing his gun in the woods, hitting a camper with one shot — reinforced that conclusion.
"I'm pretty confident that somebody could've been hurt or killed if we didn't encounter him that day," Voss said. "So I'm just thankful for that."