The former prison seamstress locked up for helping two New York inmates escape was denied parole Monday by a panel that called her release "incompatible with the welfare of society" and questioned her plan to pursue a career in criminal justice.
Joyce Mitchell, 52, is serving up to seven years for her role in the "Shawshank Redemption"-style breakout, which sparked a weeks-long manhunt in upstate New York in the summer of 2015 that ended with one inmate's death and the other's recapture.
In a scathing unanimous denial, the parole board accused Mitchell of not coming completely clean about her role in the plot.
"You present yourself more as a victim than a responsible participant and appear to be emotionally unstable and easily manipulated," the board wrote.
The board members said that while letters of support from her family were compelling, "we question the propriety of your goal to further your education and work in criminal justice."
Mitchell had sexual contact with Richard Matt and supplied him and David Sweat with a drill bit and hacksaws smuggled in meat. They used the tools to cut holes in their cells at Clinton Correctional Facility in Dannemora and hack through underground pipes before crawling out through a manhole.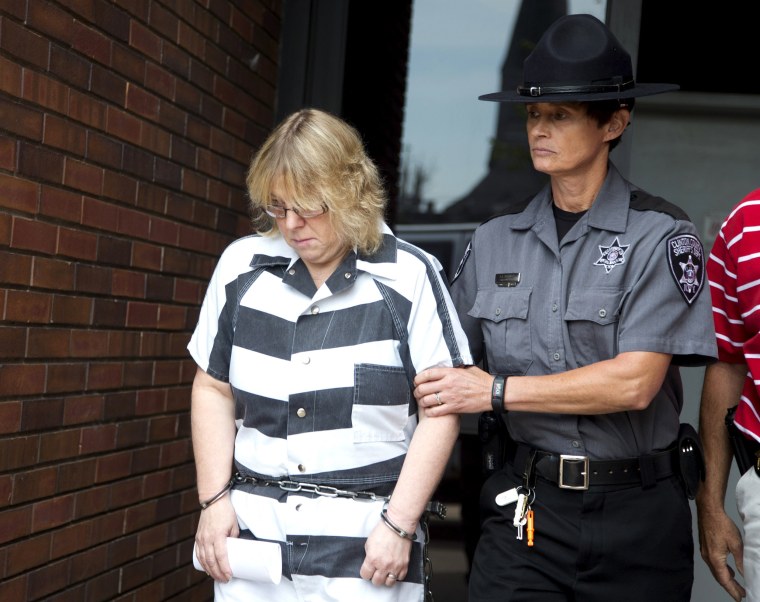 Matt was shot and killed by a tactical team of law enforcement officers, while Sweat was shot and captured. Mitchell pleaded guilty to a contraband charge.
Clinton County District Attorney Andrew Wylie hailed the board's decision.
"If not for her selfishness and direct contribution to David Sweat and Richard Matt, they would have not escaped from Clinton Correctional Facility," he said.
"Her direct conduct put immense pressure on every citizen of this community, as well as our local, state and federal resources," Wylie said. "Her careless actions endangered law enforcement officers and potentially every person in the State of New York and surrounding areas. Joyce Mitchell must be held accountable and be required to serve the maximum sentence imposed on her."
Mitchell's attorney did not return a call for comment.