More than 250 local, state and federal officers were on the hunt for a third day Monday for two convicted murderers who successfully executed an elaborate plan to escape from a New York maximum security prison Saturday.
While officials have admitted that the sly inmates, Richard Matt and David Sweat, could be anywhere after their escape from Clinton Correctional Facility — just south of Canada's border — they have vowed to find them and lock them back up.
Usually, prison escapees are caught within days, but sometimes they manage to slip away. Here are some who could still be alive and on the loose:
1962: John Anglin, Clarence Anglin and Frank Morris from Alcatraz, California
Escaping Alcatraz, a prison secured by the waters of the San Francisco Bay and known as "The Rock" while it was operational, was seemingly impossible, but at three dozen men tried to break out. Some were caught, some were killed — and three were never seen again.
In a plan that began six months before their getaway on June 12, 1962, John Anglin, Clarence Anglin and Frank Morris placed realistic looking dummies in their beds, climbed through holes they had drilled in the back of their cells and made their way through a corridor into the open air, where they had stashed a makeshift raft that they inflated with a musical instrument, according to the FBI.
"What happened next remains a mystery. Did they make it across the Bay … as planned? Or did the wind and waves get the better of them," reads a portion of an FBI history of the investigation.
On the 50th anniversary of the notorious escape, two sisters of the Anglin brothers told the Daily Mail that they remained hopeful for five decades that their brothers and Morris had floated to safety. "I've always believed they made it, and I haven't changed my mind about that," said one of the sisters, Marie Widner.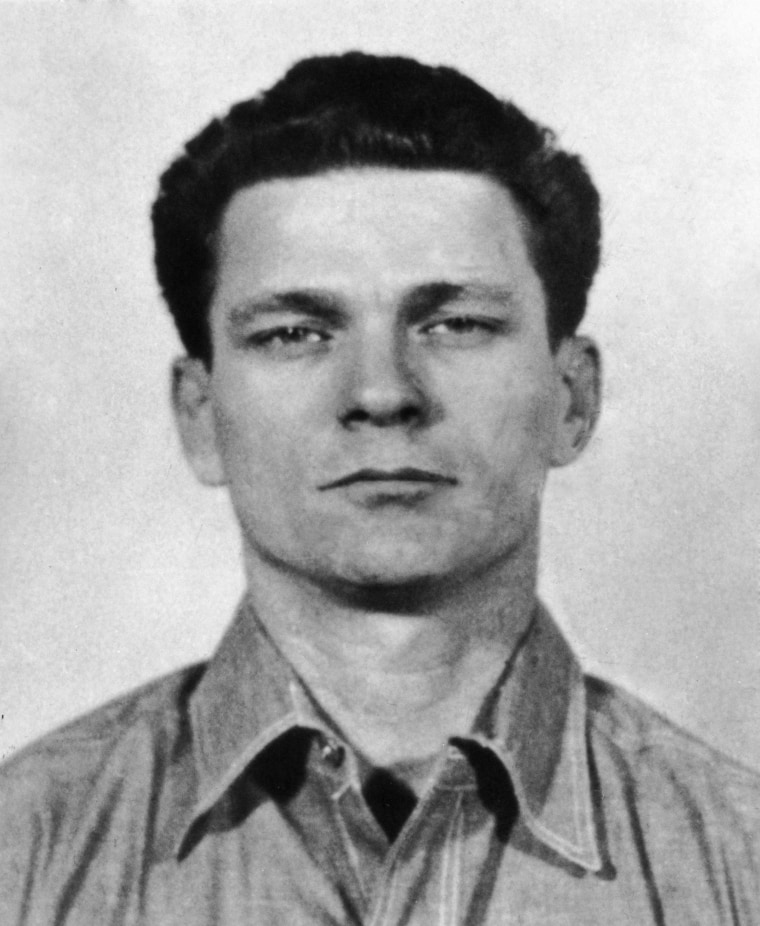 1969: Jerry Bergevin from Camp Waterloo, Illinois
Bergevin was sentenced to about a decade in a Michigan prison for breaking into a drug store in 1962. He appealed for a transfer to the lower-security Camp Waterloo in Jackson in 1969, claiming he wanted to attend a training program there, according to The Associated Press. He disappeared shortly after he was moved.
The Michigan Department of Corrections called off the search for Bergevin in 2013, when he would have been 80 year old.
Related: Manhunt for Cop-Killer Suspect Eric Frein Far From the Longest
Bergevin's granddaughter, Angela Michels, who had been trying to track him down for years, told the Detroit Free Press, at the time, that news of his technical discharge was bittersweet. "He's home free, I guess," she said.
1979: Joanne Chesimard from Clinton Correctional Facility for Women, New Jersey
Joanne Chesimard — who counts Assata Shakur among her aliases — was a member of the Black Liberation Army and was wanted for felonies including bank robbery when she was stopped by the New Jersey State Police in 1973. Chesimard and her accomplices fired on the troopers, killing Trooper Werner Foerster, and she was sentenced to life in prison.
With the help of members of the Black Liberation Army, who took two prison guards as hostages, she escaped New Jersey's Clinton Correctional Facility for Women in 1979, according to a New York Times article published at the time.
Five years later, Chesimard fled to Cuba, where she was granted political asylum. She became the first woman to be added to the FBI's Most Wanted Terrorists list when the bureau added her in 2013, on the 40th anniversary of Foerster's death. The FBI and state of New Jersey are both offering $1 million in reward money for information leading to Chesimard's arrest.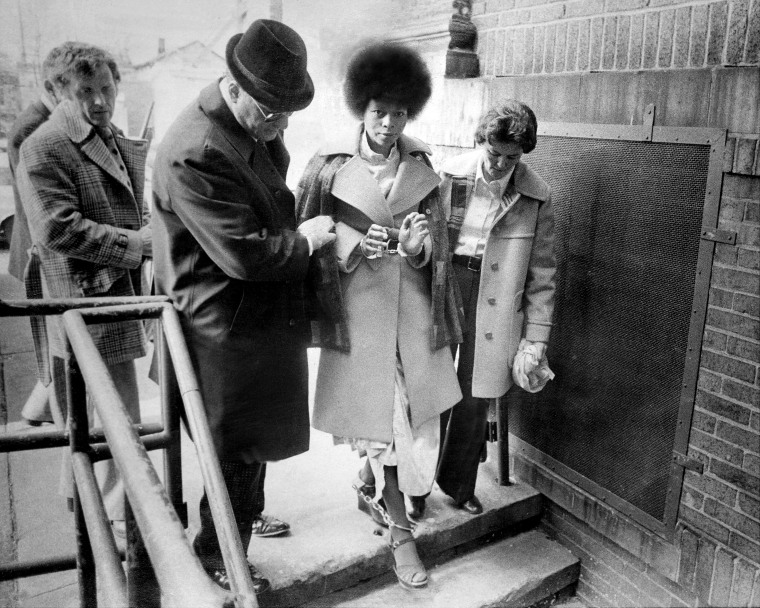 1990: Glen Stark Chambers from Polk Correctional Institution, Florida
Glen Stark Chambers was sentenced to life in prison for the 1975 fatal beating of his girlfriend, Connie Weeks.
Chambers escaped from Polk Correctional Institution in Florida by hiding in a truck that was leaving and fleeing the truck before the driver was aware he had a passenger, according to the Florida Department of Corrections.
"Putting Glen Chambers behind bars again would help my family find closure," Week's sister, Pam Cooper, said in 2009 during a renewed campaign to find Chambers. He still hasn't been located.
1987 and 1991: Glen Stewart Godwin from Folsom State Prison, California, and Puente Grande Prison, Mexico
Glen Stewart Godwin was sentenced to a lengthy sentence in California's Folsom State Prison for a grisly murder in which he repeatedly stabbed his victim and then tried to destroy the body by blowing it up in a car, according to the Los Angeles Times.
Godwin cut security bars in the yard of the prison and climbed through a storm drain to freedom in 1987, the Times reported. Later that year, Godwin was arrested in Mexico for drug trafficking and sentenced to prison in Guadalajara, according to the FBI.
Godwin escaped from the Mexican prison in 1991, five months after allegedly murdering a fellow inmate, according to the FBI, which added him to its Ten Most Wanted list in 1996 and is offering a $100,000 reward for information leading to his arrest.