He was a convicted and incarcerated murderer — with an apparent artistic flair.
Richard Matt — who escaped from Clinton Correctional Facility in upstate New York with another inmate and was shot dead Friday after three weeks on the run — was also a noted prison painter.
Court documents allege that he gave some of his artworks to prison guard Gene Palmer in return for tools.
Palmer is alleged to have later destroyed the paintings — burning some of them in a fire pit at his home and burying others in woods nearby — after Matt and David Sweat escaped on June 6.
NBC News Investigations has obtained images of some of the paintings Palmer is accused of trying to bury.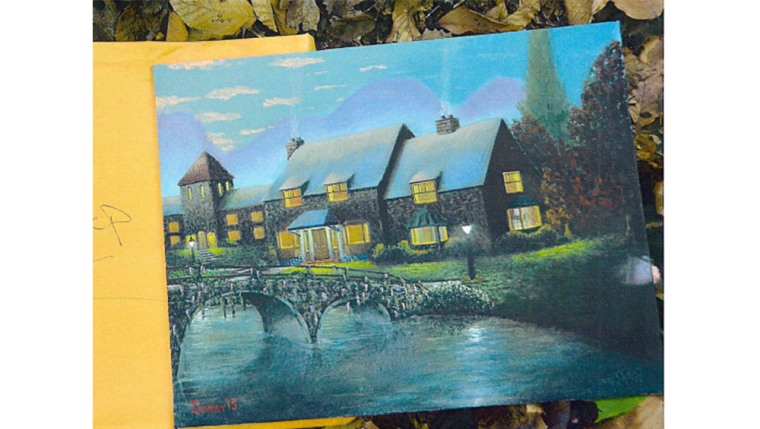 Palmer has pleaded not guilty to charges of promoting prison contraband in the first degree (a class D felony), two counts of tampering with physical evidence (a class E felony) and one count of official misconduct (a class A misdemeanor). The charges carry prison terms ranging from 15 months to seven years.