More than 40 percent of retired NFL players tested with advanced scanning technology showed signs of traumatic brain injury, a much higher rate than in the general population, according to a new study of the long-term risks of playing American football.
The research, to be presented at an American Academy of Neurology meeting in Vancouver later this week, is one of the first to provide "objective evidence" of traumatic brain injury in a large sample of National Football League veterans while they are living, said Dr. Francis Conidi, one of the study's authors.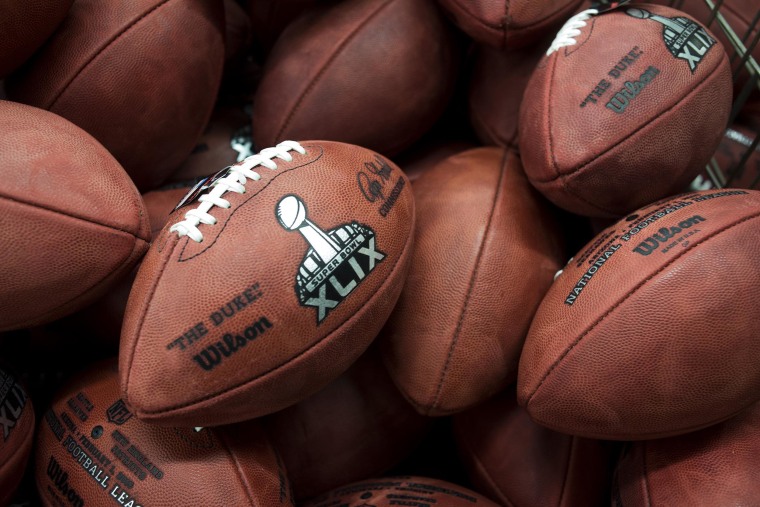 Conidi, a neurologist at the Florida Center for Headache and Sports Neurology and a faculty member at the Florida State University College of Medicine, said traumatic brain injury was often a "precursor" to CTE, a degenerative brain disease.
Related: NFL Acknowledges Brain Disorder Link
"What we do know is that players with traumatic brain injury have a high incidence of going on to develop neurological degenerative disease later on in life," Conidi said.
CTE, or chronic traumatic encephalopathy, has been found in dozens of the NFL's top players after they died. At present, a CTE diagnosis is only possible after death.
The brain tissue of at least 59 deceased former NFL players examined by Boston University's CTE Center have tested positive for CTE, according to its website. The disease, which can lead to aggression and dementia, may have led to the suicides of several NFL athletes, including Hall of Famer Junior Seau.
In the new study, the largest of its kind, 40 living former players were given sensitive brain scans, known as diffusion tensor imaging (DTI), as well as thinking and memory tests.
"No one has ever looked at this number of (living) players before," Conidi said.
The DTI scans, which measure water flow between parts of the brain, revealed damage in 17 of the men, or 43 percent. That percentage was about three times higher than among the general population, Conidi said. Traditional MRI scans showed signs of damage in 12 ex-players, or 30 percent.
The longer a player was in the league, the greater the likelihood the advanced scan would reveal signs of brain damage, the neurologist said, a correlation that did not show up with traditional scans. With both types of scanning, there was no relationship between the number of diagnosed concussions suffered by a player and signs of brain damage.
Related: Player Had 'Worst' Brain Damage
That finding suggests the constant banging that players experience during games and practices, especially those playing offensive and defensive line positions, puts them more at risk than the big hits that cause concussions, Conidi told Reuters.
One way of reducing the danger is by eliminating tackling during practices, Conidi said, a step that some Ivy League football programs have already taken.
Conidi said his study was "one piece of the puzzle" in understanding the link between brain damage and football, the most popular American sport and one that generates billions of dollars in revenue for its players, coaches and owners.
Related: Scientists Look for Better Helmets
The issue has become the subject of a national conversation in recent years, thanks in part to the 2015 movie "Concussion," starring Will Smith. The film tells the true story of Dr. Bennet Omalu, a Nigerian pathologist who challenged the NFL with his research into CTE suffered by players.
After Omalu published his research, 5,000 former players sued the NFL over brain injuries, claiming the league concealed the dangers of repeated head trauma. The players agreed to a settlement that could cost the NFL $1 billion, but the deal remains tied up in the courts.