A slew of allegations that Washington has been spying on longtime ally Germany has plunged Berlin's corridors of power into a state of paranoia reminiscent of the Cold War era.
Some analysts even suggest the crisis could even end with the "nightmare scenario" of Germany being pushed away from the West and embracing Russia.
The relationship has been rocky since NSA files leaked by Edward Snowden last year alleged that U.S. intelligence officials bugged the cellphone of Germany's leader, Chancellor Angela Merkel. Bitter memories of the Nazi Gestapo and East Germany's Stasi mean spying isn't as accepted by the public as in the U.S.
The crisis exploded last month when two German government staffers were accused of spying for the U.S. This led to the top CIA official stationed in Germany being asked to leave the country – an unprecedented move between friendly nations.
It has left sections of the German parliament, the Bundestag, taking counter-measures to make sure sensitive discussions remain private. The parliamentary committee set up to investigate NSA-type surveillance has resorted to using soundproof rooms, playing loud classical music during briefings, and even considering ditching email in favor of typewriters in a bid to protect against further breaches, its chair Patrick Sensburg told NBC News.
Merkel's public statements on the topic have been terse and she is said to be furious about the breach of trust.
"We have questions to the U.S. government and these questions are not answered yet, and maybe that's why the chief of intelligence had to leave the country?" said Sensburg, a lawmaker in Merkel's Christian Democratic Union party. "To bring back trust I think the U.S. government needs to start providing answers."
According to the German newspaper Sueddeutsche Zeitung, Germany's own spies have even shifted some of their focus from old antagonists like China and Iran to watching the clandestine activities of American operatives on their own soil.
"The situation has become extremely bad and it is seriously regrettable it has gotten to this stage," said Professor Anthony Glees, director of the Centre for Security and Intelligence Studies at England's University of Buckingham. "With the Middle East in turmoil it is not a good time for a country that is democratic and Western to be at loggerheads with the U.S. It's not yet at the nightmare scenario - one in which Germany gets closer to Russia - but it's heading toward that."
How the U.S. and Germany got into this situation can be traced back to the end of the Second World War, when the Nazi regime was disbanded and the country split in two: West Germany, which was overseen by the West, and East Germany, which was part of Stalin's Soviet bloc.
The U.S. was responsible for setting up the German spy agency, the Bundesnachrichtendienst (or BND). It was treated by Washington "as a kind of colony," according to Glees, until the fall of the Soviet Union and reunification of Germany in 1990.
"Germany has always been considered a rather junior-league intelligence agency," according to British intelligence analyst Glenmore Trenear-Harvey. "The BND used to be terribly, terribly leaky."
These perceived shortcomings came to a head in the 1990s, when German intelligence failed to locate and foil the now infamous "Hamburg Cell," a radical Islamist group that included at least three of the perpetrators of 9/11, including Mohammed Atta.
"One thing that the Germans should not forget is that in American eyes 9/11 was a plan hatched in Hamburg beyond the radar of German intelligence," Glees said.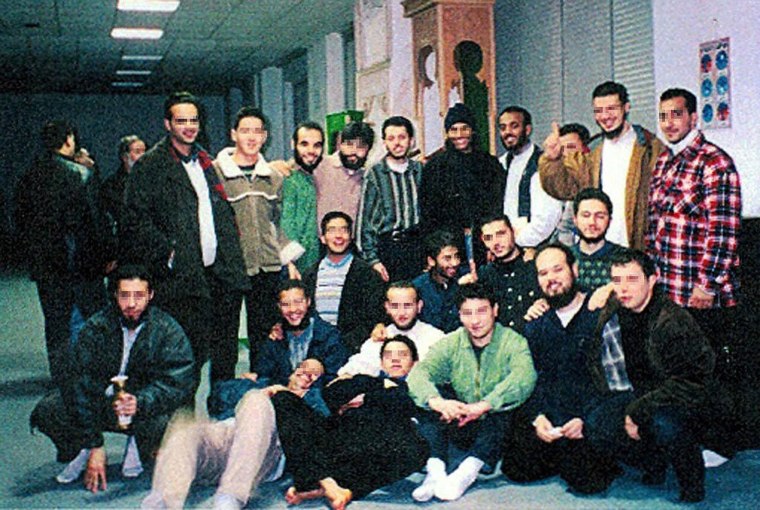 This led to a U.S. mistrust of a German intelligence service that had been stunted in both resources and support during the Cold War era. After Atta and his co-conspirators slipped through the net, Glees said that spying on the German government was likely an attempt by the spooks in Langley, Virginia, to ensure the U.S. was not hit by another terrorist attack.
"I think what the CIA were trying to find out was not what the German economic policy was going to be," Glees added. "But very straightforward things like what plans were being hatched that could reach the U.S. and its interests."
"The reality is that every country should operate on the basis that it is being spied upon"
Another worry the U.S. may have had on its radar was increased German ties with Vladimir Putin's Russia.
With Germans feeling betrayed by Washington, a recent poll by the Körber Foundation research group that was reported by German newspaper Der Spiegel showed a near-even split between those wanting closer ties to their traditional ally in the U.S. or a move toward the German-speaking Putin.
Furthermore, Merkel - the country's phenomenally popular leader - grew up in East Germany. Germany's former chancellor, Gerhard Schröder, is on the board of directors of Russia's state-owned energy giant Gazprom, and the country still relies on Moscow for a quarter of its gas, oil and coal.
But Professor Sebastian Harnisch, at Germany's University of Heidelberg, suggested fears that Berlin could cozy up to Moscow were "ludicrous - the idea really does not hold any water at all." He said Berlin's close cooperation with other European nations on imposing sanctions on the Putin administration was proof that it was committed to ties with Washington.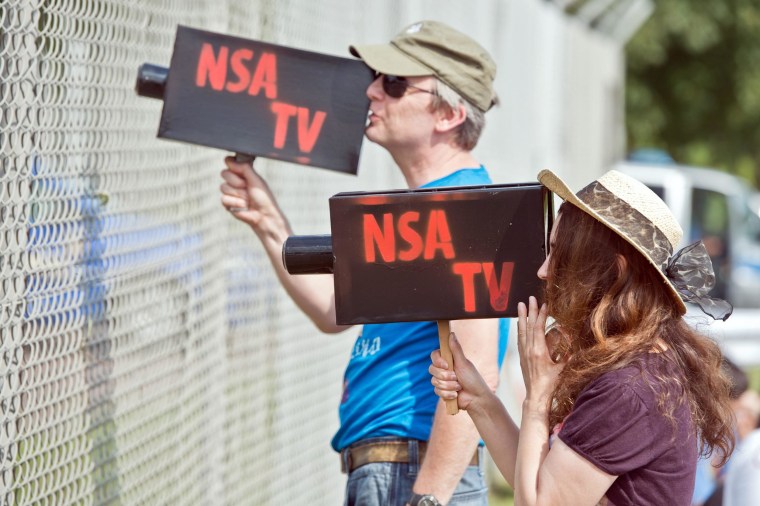 So how will this play out?
While Germany may be outraged, analysts point out that President Barack Obama has bigger foreign worries in the shape of the Gaza conflict, Ukraine crisis, and Islamist extremists in Iraq and Syria. Harnisch said despite the deterioration in relations, a likely outcome is that "the Germans have to swallow their pride and negotiate whatever they are able negotiate right now."
"The reality is that every country should operate on the basis that it is being spied upon," Trenear-Harvey added. "The main word to sum up the whole ordeal for everyone involved is, 'embarrassing.'"
"The German government needs to turn the volume down," Glees suggested. "We are a family of nations in the West and when things go wrong you work them out like good families – within the family. You do not start thumping people and shouting, you sort them out quietly."