Ahmad Khan Rahami, the suspect in a series of explosions in New York and New Jersey, was charged Monday evening with five counts of attempted murder of a law enforcement officer in his shootout with police Monday morning in New Jersey.
Rahami, 28, a naturalized U.S. citizen from Afghanistan, was held on $5.2 million bail in connection with the shootout, during which two Linden police officers sustained gunshot wounds, a third was struck by a bullet fragment and two others were injured, authorities said.
Related: Ahmad Rahami: What We Know About N.Y., N.J. Bombings Suspect
The Union County Prosecutor's Office said Rahami was also charged with second-degree unlawful possession of a weapon and possession of a weapon for an unlawful purpose. A spokesman for the prosecutor's office told NBC New York that an initial court appearance was scheduled for Sept. 28.
Rahami could face up to 20 years on each of the attempted murder counts.
Key developments
Suspect Ahmad Khan Rahami charged with attempted murder of police.
Authorities say flip phones used on explosive devices in Seaside, N,J., and the Chelsea section of Manhattan were both bought at same store last year.
Unexploded devices were also discovered blocks from the Chelsea blast and near an Elizabeth, N.J., train station.
FBI agents in Brooklyn stopped "a vehicle of interest" in the investigation of the Manhattan explosion. Five occupants were detained for questioning.
Suspect traveled to Pakistan and Afghanistan within last 10 years.Rahami's father, Mohammad Rahami, told NBC News he had "no idea" of what his son was planning.
The suspect was discovered sleeping in the doorway of a local bar.
The charges are likely only the first in a series to be lodged against Rahami while state and federal prosecutors sort out what could come next in a complicated investigation involving multiple local, state and federal jurisdictions.
The weekend bombings — one that injured 29 people Saturday night in Manhattan and the other near the site of a charity race Saturday morning in Seaside Park, N.J. — can be pursued as state or federal crimes.
Preet Bharara, the U.S. attorney for Manhattan, said at a news conference Monday that "we are not rushing against each other to bring charges." But a former federal prosecutor told NBC News on Monday night that Bharara is most likely being careful not to publicly jump to conclusions and is already working to try Rahami on federal charges in the Southern District of New York.
Related: Terror Timeline: The NY/NJ Bombings, From First Blast to Arrest
If an attack is determined to be terrorism, the U.S. Justice Department would take the lead, the former prosecutor said, adding that in that case, the New Jersey charges would be deferred.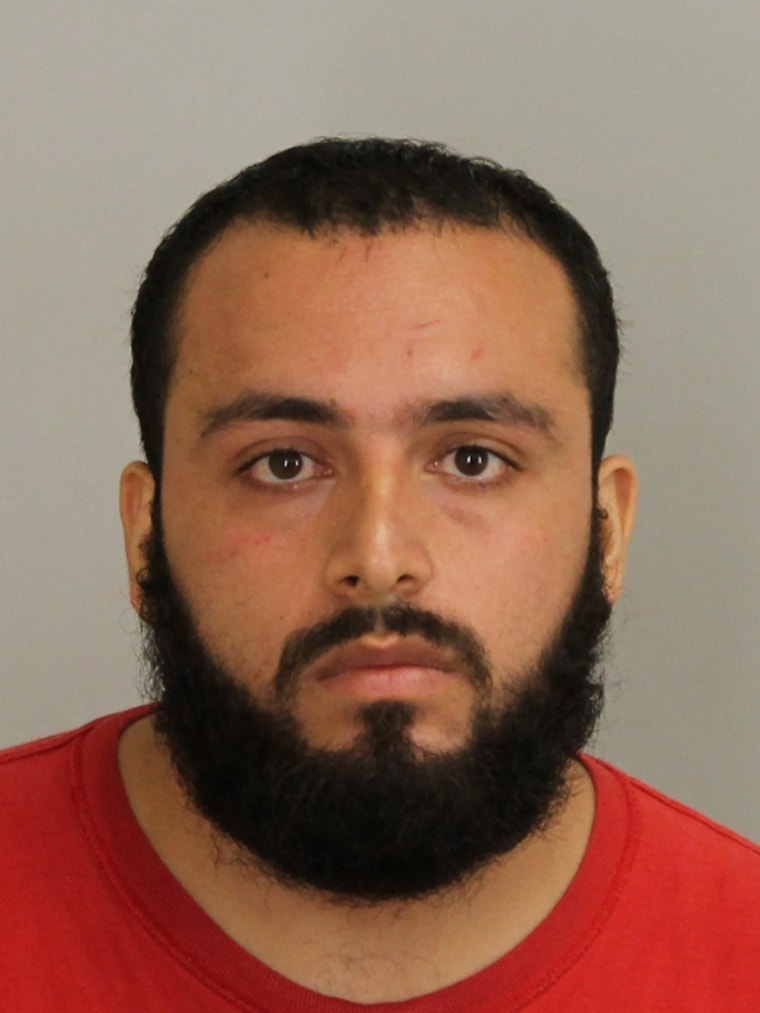 While New York officials like Mayor Bill de Blasio have described the incidents as terrorism, federal law specifies that a charge of domestic terrorism must find a specific intention to "intimidate or coerce a civilian population" or to "influence the policy of a government by intimidation or coercion" — above and beyond killing or injuring people or damaging property.
Rahami has so far made no statements to investigators, William Sweeney, assistant director in charge of the FBI's New York office, said Monday.
But now that he's in custody, said New York Police Commissioner James O'Neill, "the investigation can focus on other aspects, such as whether this individual acted alone and what his motivations may have been."
"We don't have that yet," he added.
Further muddying the water is that Rahami wasn't on any terrorist watch list, authorities said.
"There's nothing to indicate that he was currently on [the FBI's] radar," Sweeney said, while two senior officials told NBC News that he also wasn't on a list maintained by New York police, which is shared with New Jersey police.
"The NYPD did not have this guy on the radar" before Saturday night, one of the officials said.
Related: More Than 8,000 Cameras Helped Snare Bomb Suspect Ahmad Rahami
Alternatively, Bharara or his counterpart in New Jersey, Paul Fishman — or both — could seek to bring charges under a different section of federal law addressing the use of weapons of mass destruction.
Dzhokhar Tsarnaev was sentenced to death for his role in the deadly 2013 Boston Marathon bombing under that section, but execution wouldn't apply to Rahami because no one was killed over the weekend.
Rahami could still face life in prison if he's convicted under either section of the federal law.