A notebook carried by New York and New Jersey bombing suspect Ahmad Khan Rahami makes it clear that the United States is under a serious new threat from ISIS-inspired domestic terrorists, top government intelligence experts said Wednesday.
Rep. Michael McCaul, R-Texas, chairman of the Homeland Security Committee, brandished what he said was a photocopy of pages from the notebook at a news conference Wednesday, saying, "It's clear from this journal that Mr. Rahami was receiving inspiration from the ISIS spokesman."
At another point in the briefing, where he was joined by John Miller, the New York Police Department's deputy commissioner for intelligence and counterterrorism, McCaul said he was referring to Abu Muhammad al-Adnani, who both the United States and ISIS have confirmed was killed in a U.S. airstrike in Syria last month.
Al-Adnani was notorious for his videos calling on would-be terrorists to carry out attacks in their own countries.
Related: Anwar al-Awlaki: The Radical Cleric Inspiring Terror From Beyond the Grave
McCaul said the notebook highlighted that the United States is living in "a new era of terror," one in which radicalized Americans are being urged "to attack in the homeland, to attack in the United States, no longer come to Syria, but attack where you are in the United States and kill Americans in their backyard."
"That's a very difficult challenge for law enforcement," he said.
Rahami, 28, is charged in both New York and New Jersey with federal counts of using weapons of mass destruction, accused of leaving a string of bombs in both states, including one that injured 31 people in Manhattan.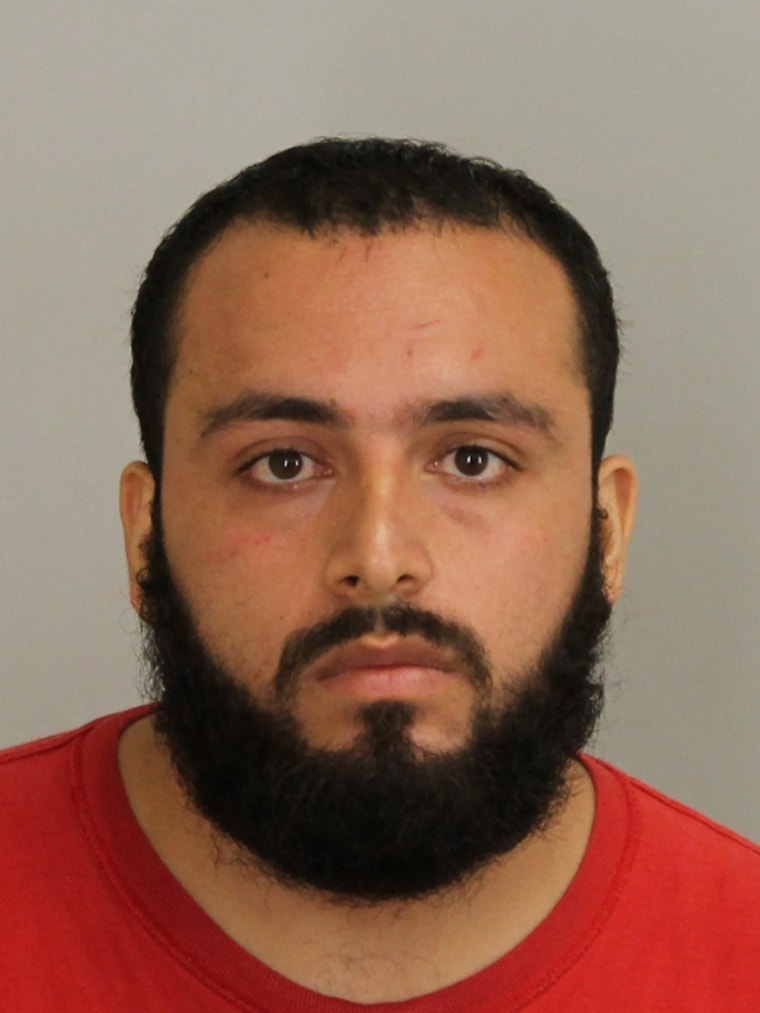 According to a federal criminal complaint, Rahami's journal referred to the instructions of terrorist leaders, including Anwar al-Awlaki — the late head of external operations for al-Qaeda in the Arabian Peninsula — that "if travel is infeasible, to attack nonbelievers where they live."
But it's the reference to al-Adnani that particularly troubled McCaul and Miller.
Miller compared the New York and New Jersey bombings to the killings of 49 people at a gay nightclub in Orlando, Fla., in June, the knife attack that killed a person in Germany in July, and the killings of two police officers near Paris in June by a convicted terrorist.
In all three instances, the attackers operated in their own countries but claimed allegiance to ISIS, Miller said.
"So we're seeing increasing lowering of the bar in terms of inexpensive, unsophisticated, yet high-impact attacks that they're calling for, and people who are buying into a line of propaganda," he said.
"I think that the recent events in New York City, where we see the emergence of another individual and another attack, kind of underscores, really, what's a morphing and changing threat picture since 9/11."
Meanwhile, a Pakistani official confirmed to NBC News Wednesday that the government is actively gathering information about Rahami and that it has confirmed he married a Pakistani woman there, reportedly in 2011.
Rahami also spent nearly a year in Pakistan beginning in April 2013, including time in the militant stronghold of Quetta, U.S. officials have said.
The U.S. investigation focuses, in part, on whether Rahami was radicalized while in Pakistan, especially during time he reportedly spent in Quetta, the provincial capital of Baluchistan.
A Taliban stronghold, Quetta is also gathering place for al Qaeda operatives and numerous other jihadis, some of whom have thrown their support behind ISIS, U.S. counterterrorism officials have told NBC News.
The Pakistani official confirmed that the U.S.-led investigation in Pakistan focuses on whether Rahami linked up with any militants and whether that played a role in his alleged attacks in New York and New Jersey. It also focuses on the activities of his brother, who is apparently still in the country.