The black-and-white image that caught Ahmad Khan Rahami near the site of a Manhattan explosion Saturday night and helped investigators identify him as a bombing suspect comes from one of more than 8,000 cameras added to New York streets since the September 11 terror attacks as part of the city's "Ring of Steel."
The number of cameras in New York City has been growing steadily in the 15 years since the attack on the World Trade Center in Lower Manhattan as law enforcement's ability to monitor the city has grown ever more sophisticated.
"That's the world we're living in now. Any street, any incident in New York City you get to -- most of the time -- that gets captured on video surveillance," New York City Police Commissioner James O'Neill said at a press conference on Monday.
The original security initiative to expand camera surveillance after the 9/11 attacks was for Lower Manhattan. U.S. law enforcement was inspired by London's own "Ring of Steel" around that city's financial district that was developed in the 1990s.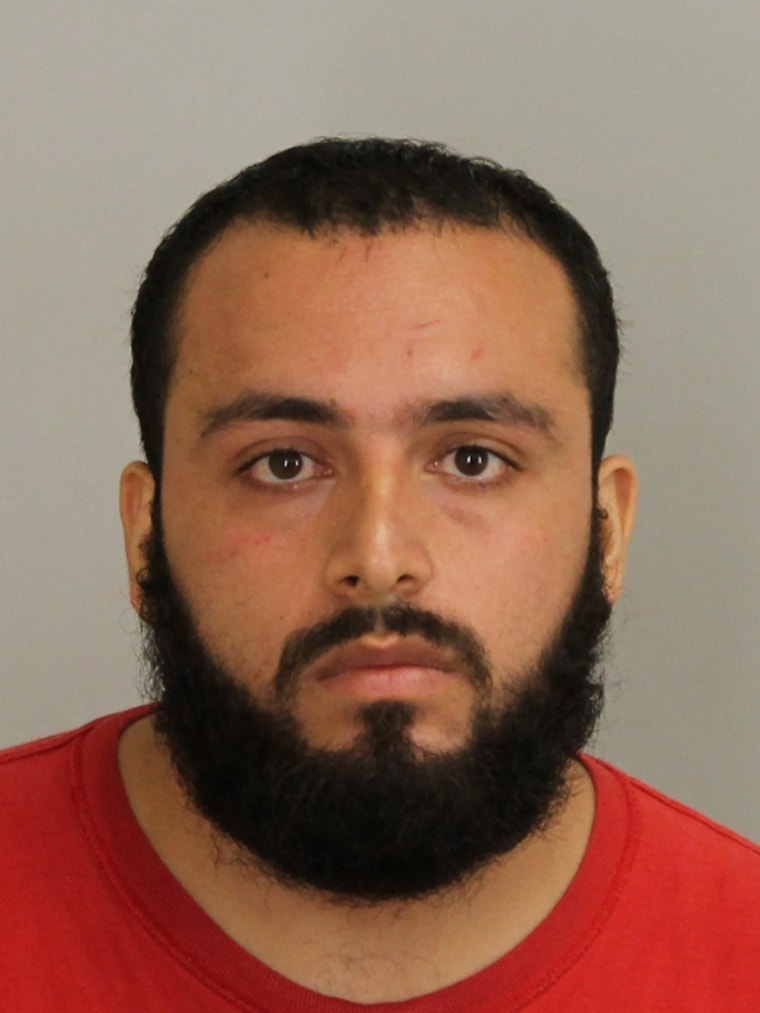 The NYPD has expanded that initiative north. It now covers Midtown Manhattan, including the Chelsea neighborhood where Saturday's bombing occurred. Today the real-time camera feeds extend throughout New York, including the subway, the main train and bus stations, and the city's tunnels and bridges.
Images from more than 8,000 cameras, both private and government-owned, feed into the Lower Manhattan Security Coordination Center, where they're monitored by watch officers. The officers also keep taps on biological and chemical sensors, radiation sensors, and shot-spotter sensors, which detect gunfire, throughout the city. Watch officers and analysts monitor alerts on suspicious packages and persons utilizing video analytics.
Data from the cameras and the detectors, as well as 9-1-1 calls, license plate readers and crime databases is fed into the map-based Domain Awareness System (DAS), which analyzes the information and law enforcement an overview of correlated information and potential threats. Launched in early August 2012, DAS regularly adds new data sources to its network.
The NYPD also has a desktop "Dashboard" system that receives alerts on unattended packages, stolen vehicles crossing tunnels and bridges, and suspicious odors of hazardous materials. The Dashboard is used by the NYPD Counterterrorism Bureau (CTB).
In addition, the Lower Manhattan Center maintains a vehicle of interest listing to track vehicles utilizing license plate readers, and can go back 30 days to find suspect vehicles. More than 200 license plate readers within the city triangulate information with GPS systems to allow targeted pursuit of specific vehicles.
The NYPD began using advanced video analytic software in select cameras feeds back in 2010.
"When fully configured, the analytics can alert police in real-time to a variety of potentially suspicious objects or activities, including unattended parcels, movement in restricted areas, and unusual loitering, and enables investigators to search multiple cameras simultaneously to retrieve incidents of concern," an NYPD spokesperson said at the time, adding, "As per the NYPD's privacy policy established [in 2009], footage is discarded after 30 days unless in the event of an investigation.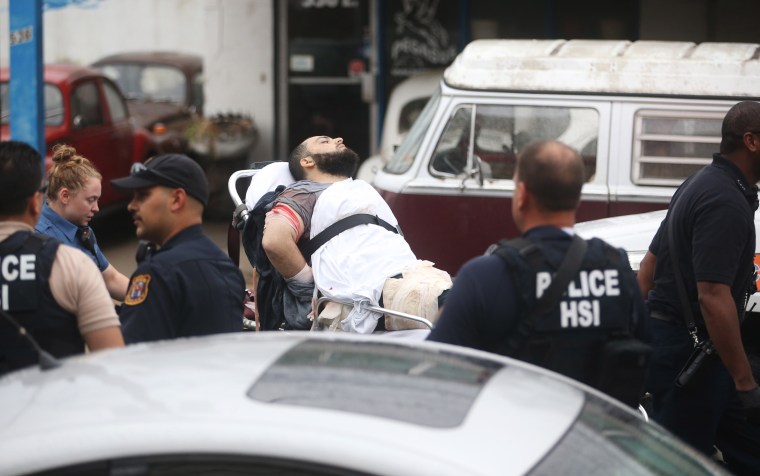 Rahami was seen by several cameras in Chelsea on Saturday. One surveillance video shows the bearded suspect walking on near the site of the 23rd street explosion at about 8:30 p.m., near the time the device detonated. He was also seen near 27th street, where a second unexploded device was discovered several hours later. A fingerprint on an explosive device, the image of Rahami and license plate readers at an undisclosed location helped identify and track the suspect, who was apprehended at 10:30 a.m. Monday in New Jersey.
The NYPD is looking at expanding the system of surveillance even more, according to former New York City Police Commissioner William Bratton.
"We're currently looking at street light technology where you could put literally in every street light a camera system, so we're in the early stages of looking at that type of system," Bratton told WNBC Monday.