The young Uzbek immigrant arrived in the United States seven years ago, moved frequently as he built a family, made a living driving trucks and cars, obtained a green card and raised little suspicion from law enforcement.
Not even in 2015, when, according to a senior law enforcement official, Sayfullo Habibullaevic Saipov was interviewed by the Department of Homeland Security because he was listed as a point of contact by two men who had allegedly overstayed their visas.
But at some point, Saipov apparently developed a fascination with the Islamic State terrorist group, or ISIS. That, investigators now believe, may have motivated him to commit the deadliest terrorist attack in New York City since Sept. 11, 2001.
On Tuesday, Saipov, 29, a married father with nothing more than traffic violations on his criminal record, rented a pickup truck at a Home Depot in Passaic, New Jersey, headed over the George Washington Bridge and then drove south into lower Manhattan, where he mowed down people on a bike path, killing eight people, according to a federal criminal complaint.
He then crashed into a school bus, jumped out of the truck holding two imitation guns and shouted "Allahu Akbar," Arabic for "God is Great," before a New York police officer shot him, authorities said.
Authorities retrieved a stun gun from the truck and found a note in Arabic and English about 10 feet away, according to the criminal complaint. The note said "ISIS Lives Forever," according to a senior official briefed on the investigation.
Questioned at a New York hospital, where he was recovering from a bullet wound to his abdomen, Saipov showed no remorse, "stated that he felt good about what he had done" and asked to be allowed to display the IS flag, according to the complaint.
Related: Trump Says He'd Consider Sending NYC Attacker to Gitmo
Saipov, a former long-haul trucker and Uber driver who recently lived in Paterson, New Jersey, spent about a year making his plans, according to the complaint. John Miller, New York's deputy commissioner of police for intelligence and counterterrorism, said he followed "almost exactly to a T" the instructions that ISIS has published on carrying out such attacks.
The terrorist group touts car attacks on pedestrians as a relatively cheap and easy method for a single person to inflict a massive amount of damage.
In recent weeks, Saipov drove to the area of the attack several times, travels that "are inconsistent with his employment as an Uber driver," a senior official said. Authorities suspect that the trips may have been efforts of reconnaissance and planning, they said.
Two of Saipov's neighbors in Paterson said they remembered his showing up with a rented Home Depot truck frequently over the last three weeks and giving rides to two friends in the truck or in his minivan.
"I did find it a little suspicious," said one of the neighbors, Carlos Batista. "You know, you got a truck box vehicle. and you're not doing anything with it. You're not doing construction. ... You're just getting in it with two other guys every day, every other day for the past three weeks, and you come back, same clothes, not even dirty or anything — it's a little weird."
Related: New York Terrorist Attack: Note About IS Found
At this point, police and local officials say it appears Saipov acted alone. Investigators are still trying to piece together his journey from Uzbekistan to the crime scene and, in doing so, determine whether anyone helped him and whether he had ties to ISIS or other terrorist organizations ─ or was simply inspired by them.
Saipov appears to have "self-radicalized," but there was no indication that a particular event influenced him and no sign that he was in contact with any terrorists overseas, a federal law enforcement official said.
Searches of two cellphones owned by Saipov show that he consumed ISIS videos and other propaganda, according to the complaint. The internet search history on one of them revealed a search for "Halloween in NYC," it said.
But authorities said Saipov wasn't subject to any FBI or New York Police Department investigations, although his name appears to have come up as having a connection to someone else under investigation.
The Uzbek consulate said in a statement that, in his native country, Saipov was "not brought to criminal responsibility and as a whole was not under the surveillance of law enforcement bodies."
Neighbors in his native Uzbekistan described him "quite positively," the consulate said. "According to them, he did not provoke any suspicions, always kept a low profile and used to be friendly in relation with others."
Some answers may come from his wife, who was tracked down in Paterson and has met with authorities, an official said. She initially has been cooperative and has denied any knowledge of the attack, law enforcement officials said.
Fellow Uzbek immigrants who came to know Saipov said he didn't seem to be the kind of man who would do such a thing.
"He liked the U.S. He is no terrorist," said Kobiljon Matkarov, who said he met Saipov four or five years ago, when they both lived in Florida.
Related: New York Terrorist Attack: How the Truck Rampage Unfolded
Bekhzod Abdusamatov, whose parents took Saipov into their Cincinnati home when he arrived in the United States in March 2010, said he didn't seem unusual at the time: He was polite, spent a lot of time out of the house and moved away after a few weeks.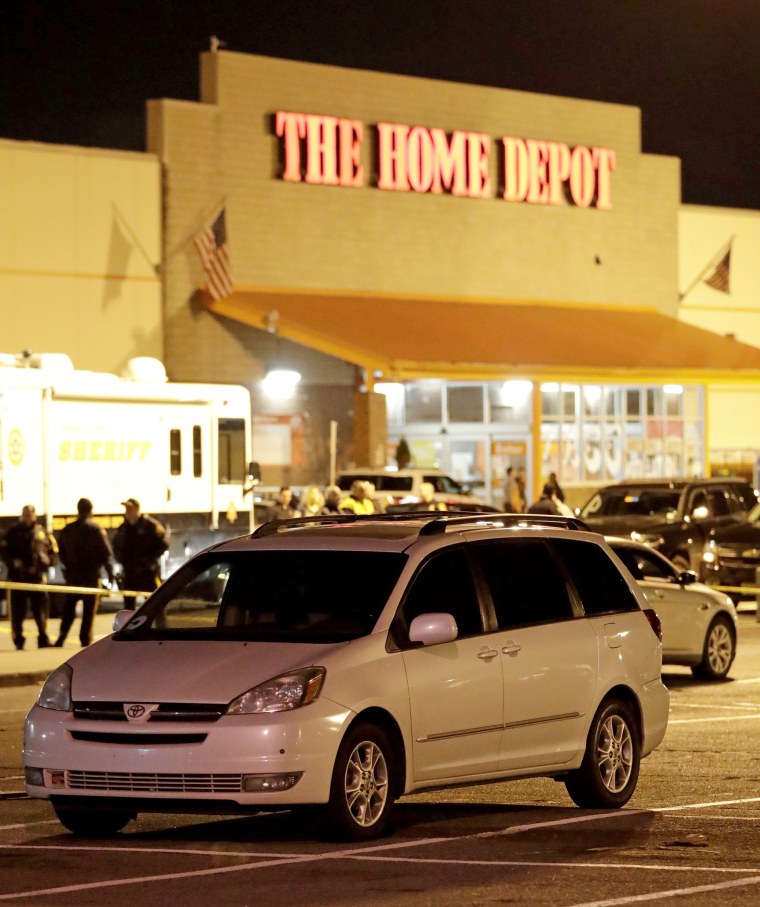 "I was shocked. I never would've imagined something like this. I never would've thought this guy would do something violent," Abdusamatov said.
Mirrakhmat Muminov, who met Saipov at the Islamic Society of Akron and Kent in Ohio about five years ago, said Saipov at first didn't seem particularly religious and then appeared to grow more "aggressive."
Muminov said he came to realize that Saipov was a hothead who would overreact with anger. He recalled one episode when Saipov was admonished for parking in a disabled spot and responded: "Who are you ─ the police? Why are you ordering me around?"
Saipov didn't seem to embrace any radical views but did occasionally express skepticism about terrorist arrests and the guilt of those charged. He left Ohio for Florida after about 2½ years without telling anyone, Muminov said.
Muminov said he later heard that Saipov had encountered financial troubles. A couple of months ago, Muminov said, Saipov called him for advice about finding cheaper auto insurance because a recent ticket had driven up his rates.
"I knew he was aggressive and not loyal, so I just ignored him," Muminov said. Even then, "I didn't see clear signs of him becoming a terrorist."
Saipov arrived in the United States under a "Diversity Visa Lottery Program," President Donald Trump tweeted Wednesday morning. Tyler Houlton, a spokesman for the Department of Homeland Security, confirmed that the suspect was admitted "upon presentation of a passport with a valid diversity immigrant visa."
The program, according to the State Department, allows the arrival of a limited number of applicants from countries with historically low rates of immigration to the United States.
Related: New York City Truck Attack Brings Deadly Terrorist Trend to U.S.
Saipov's travels from there aren't entirely clear. But records indicate that within months, he obtained commercial truck licenses, first in New Jersey and then in Florida. He also registered two automobile-related businesses in Ohio, one at the Cincinnati address of Abdusamatov's family and another in Cuyahoga Falls.
In 2013, he married Nozima Odilova, according to records in Ohio. Both listed their birthplace as Tashkent, Uzbekistan. The Uzbek consulate confirmed that Saipov was born in Tashkent.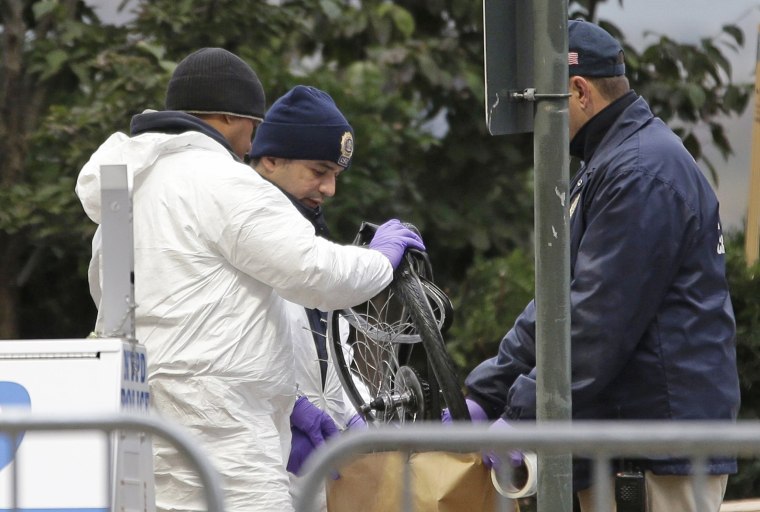 While driving a truck, Saipov was cited several times for traffic violations ─ in Maryland and Iowa in 2011, in Pennsylvania in 2012 and 2015, and in Missouri in 2016. In the Pennsylvania cases, he was listed as living in Paterson, and in the Missouri and Iowa cases his home was said to be in Tampa, Florida. His commercial driver's license, issued in 2015, lists a Tampa address.
He was arrested in Missouri for not appearing in court on a charge of failure to maintain his truck's brake system, a misdemeanor for which he was given a $129.50 fine, according to records and local officials.
At some point recently, Saipov began driving for Uber, passing a background test. Matkarov said Saipov was working for Uber and living in New Jersey with a couple of children when they last saw each other five or six months ago.
That was when Saipov gave Matkarov a ride to a New York-area airport. Matkarov said he got no sense that Saipov was nurturing a tendency for violence.
"He's all the time happy, smiling all the time," Matkarov said.
In Paterson, home to a large Muslim population, Ramy Elhelw, a member of a local mosque, repudiated the attack and said he knew little of Saipov.
"That's not what this community is about," he said.
That Saipov lived in Paterson "is not random," Elhelw said, because of its openness to Muslims of varied backgrounds and nationalities.
Elhelw said he had asked around the mosque and found no one who'd recognized Saipov.
"Nobody is familiar with this gentleman in any shape or form," he said.