The Los Angeles prosecutor who tried and failed to convict O.J. Simpson says the infamous murder trial would probably end in a hung jury if it were held today.
"Honestly, I don't know whether he would be convicted today," Marcia Clark said in a wide-ranging interview with Dateline NBC that airs Sunday. "Because in the wake of all these police shootings and all the racial mistrust that has been exposed, probably what would result, in my opinion, is a hung jury."
Clark was referring to recent fatal shootings of black men in Ferguson, Missouri, and elsewhere that fueled the Black Lives Matter movement and made the question of how law enforcement treats African-Americans one of the most contentious issues of the day.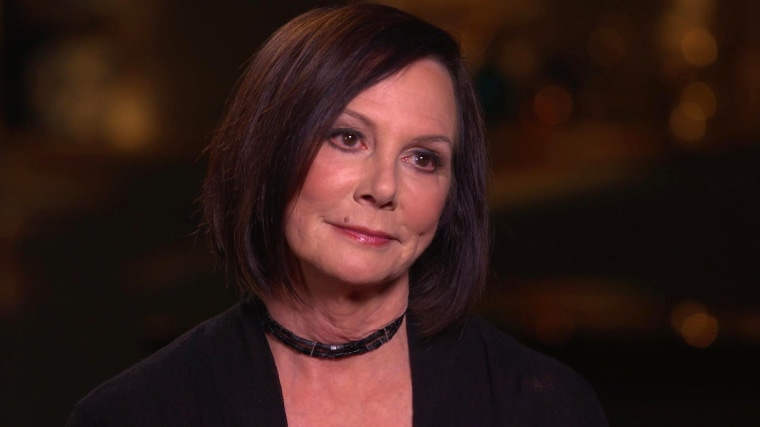 Clark has long contended that wariness of the Los Angeles Police Department and anger over the brutal Rodney King beating figured in the acquittal of Simpson after a five-month trial in 1995 that transfixed the world.
In the Dateline NBC interview, Clark went further and said that among the nine African-American jurors who deliberated Simpson's fate were some who "came in for the purpose of payback."
"They didn't care whether he was guilty or innocent," she told Dateline's Josh Mankiewicz. "They were going to use this case for payback."
Never mind, said Clark, that Simpson "was not exactly your civil rights firebrand."
"He was quoted famously saying, 'I'm not black, I'm O.J.,'" Clark said.
Interest in the so-called "Trial of the Century" has been revived recently thanks to an FX series, "The People v. O.J. Simpson: American Crime Story," which stars Cuba Gooding Jr. in the title role.
Clark said prosecutors amassed a "mountain of evidence" pointing to Simpson's guilt in the killings of his ex-wife, Nicole Brown Simpson, and her friend, Ron Goldman.
"But at the end of the day, the evidence didn't wind up mattering because there was a fundamental large issue standing in the way of seeing the evidence," she said. "You had this enormous mistrust of everything LAPD, everything officer related."
There was plenty of DNA evidence, but explaining the significance of that to the jury was difficult, Clark said.
Now, she said, that would not be as big a hurdle if she got another crack at trying Simpson for double-murder.
"DNA has gained acceptance like it never had back then," she said. "I think juries probably are more receptive to scientific evidence in general today."
Clark also repeated her earlier criticism of Judge Lance Ito for, among other things, suggesting the signature moment of the trial — when Simpson tried on the dark leather glove found near the crime scene and it didn't fit.
Clark told Mankiewicz that Ito floated the idea of having Simpson try on the glove — while wearing a latex glove to prevent the evidence from being contaminated — at a sidebar.
"I immediately object to it," she said. "And I said, 'The latex will screw up the fit.'"
But fellow prosecutor Chris Darden pushed to have Simpson try on the glove.
"I was miserable from the moment that Chris said, 'No, I'm doing this'," she said. "And I never expected anything good to come of it."
Clark ended up being right — for the prosecution. In his closing remarks, Simpson' defense lawyer Johnnie Cochran was able to sway the jury with this now infamous line: "If it doesn't fit, you must acquit."
Simpson, 68, a former NFL star turned TV pitchman and sometime actor, is currently serving a 33-year sentence in a Nevada prison for an unrelated robbery and kidnapping in Las Vegas. The jury found him guilty thirteen years to the day after he was acquitted of the Brentwood, California, murders.
Asked by NBC News' Mankiewicz if she takes any satisfaction that Simpson is behind bars, Clark answered, "Yes and no."
"I think he's someone who is a danger to society," she said. "He was getting into one scrape after another after he was acquitted."
But, said Clark, "he did not wind up in prison for the murders, which he should've."