The gunman who slaughtered nine people at an Oregon community college Thursday took his own life during a firefight with officers, police said Saturday.
Officials previously said shooter Chris Harper Mercer, 26, was killed during a face-off with law enforcement responding to the attack at Umpqua Community College in Roseburg. But they had not said whether Mercer committed suicide or was killed by the officers.
The exchange of gunfire took about two minutes before the suspect was "down," according to a timeline of events.
"The medical examiner has determined the cause of death of the shooter to be suicide," Douglas County Sheriff John Hanlin said during a news conference Saturday.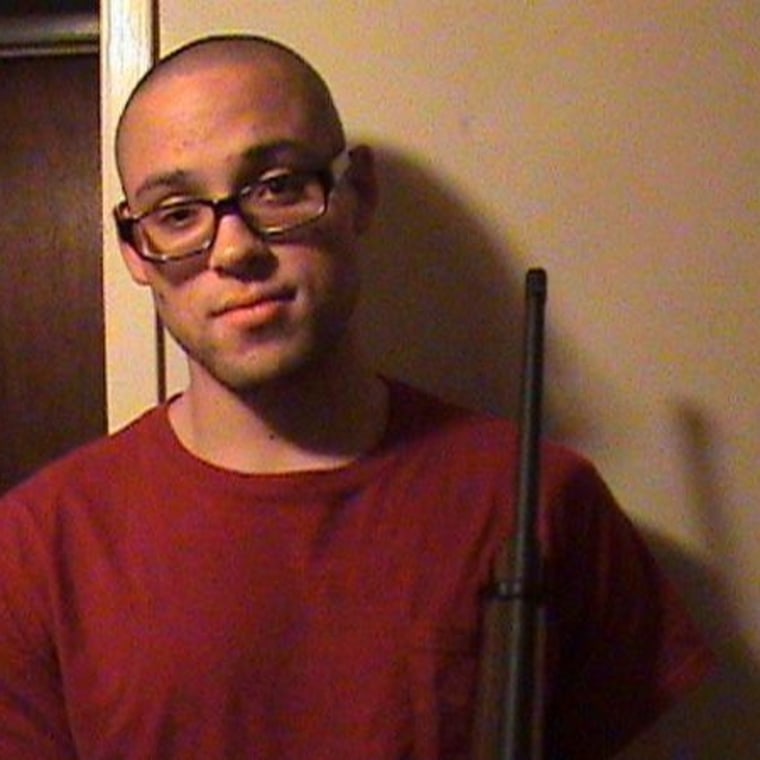 The gunman, his background and his motive for the shooting are under investigation, Hanlin said. A search of his residence turned up a handgun, bringing the total number of guns seized from Mercer to 14.
Investigators have also taken documents and digital media from the school and the shooter's home and car, Hanlin said.
The families of the victims "deserve to know the answers," the sheriff said.
Mercer's family released a statement Saturday that said they were "shocked and deeply saddened."
"Our thoughts, our hearts and our prayers go out to all of the families of those who died and were injured," the family said.
Mercer was a student at Umpqua and was enrolled in the class where he opened fire, according to authorities.
The timeline of the shooting indicates that officers arrived to the scene within five minutes. Two minutes later, two officers reported that they had engaged the shooter in a firefight.
Then, two minutes after that, officers told dispatch that Mercer was down, Hanlin said.
The Douglas County Sheriff's Office identified the nine victims as Lucero Alcaraz, 19; Quinn Glen Cooper, 18; Kim Saltmarsh Dietz, 59; Lucas Eibel, 18; Jason Dale Johnson, 33; Lawrence Levine, 67; Sarena Dawn Moore, 44; Treven Taylor Anspach, 20; and Rebecka Ann Carnes, 18. Nine more people were injured.
Counseling services are being made available over the weekend for people in the small town, about three hours south of Portland, where many knew someone touched by the unexpected burst of violence.
Umpqua students and staff will also have access to counselors all week, but classes were not set to start again until Oct. 12. School board member Vanessa Becker said the goal when students return would be "working towards developing a sense of normalcy."