The nine people killed during a shooting at an Oregon college ranged in age from 18 to 67 — from freshmen who hadn't even finished their first week of college to a retired school teacher who had returned to educating students.
The Douglas County Sheriff's Office identified the nine people killed as Lucero Alcaraz, 19; Quinn Glen Cooper, 18; Kim Saltmarsh Dietz, 59; Lucas Eibel, 18; Jason Dale Johnson, 33; Lawrence Levine, 67; Sarena Dawn Moore, 44; Treven Taylor Anspach, 20; and Rebecka Ann Carnes, 18.
Gunman Chris Harper Mercer, 26, was killed after a firefight with police at Umpqua Community College. Douglas County Sheriff John Hanlin did not say whether Mercer took his own life or was killed by officers.
Mercer was a student at Umpqua and was enrolled in the class where he opened fire on Thursday, according to authorities.
Hanlin clarified Friday that nine people were injured in the shooting spree. Officials said earlier that seven people were injured.
Here's what we know about those who were murdered.
Treven Taylor Anspach
Anspach's parents, Justin and Kim, said the 20-year-old was "the perfect son."
"Treven was larger than life and brought out the best in those around him," they said in a statement.
Anspach was from Sutherlin, Oregon, and was the son of a firefighter, officials said during the Friday night news conference.
Rebecka Ann Carnes
Carnes, 18, was from Myrtle Creek. She was a niece of a paramedic, officials said.
U.S. Sen. Jeff Merkley paid tribute to Carnes, who he said was the great-granddaughter of his first cousin, according to The Oregonian. "Rebecka's beautiful spirit will be enormously missed," Merkley said in a written statement.
Quinn Glen Cooper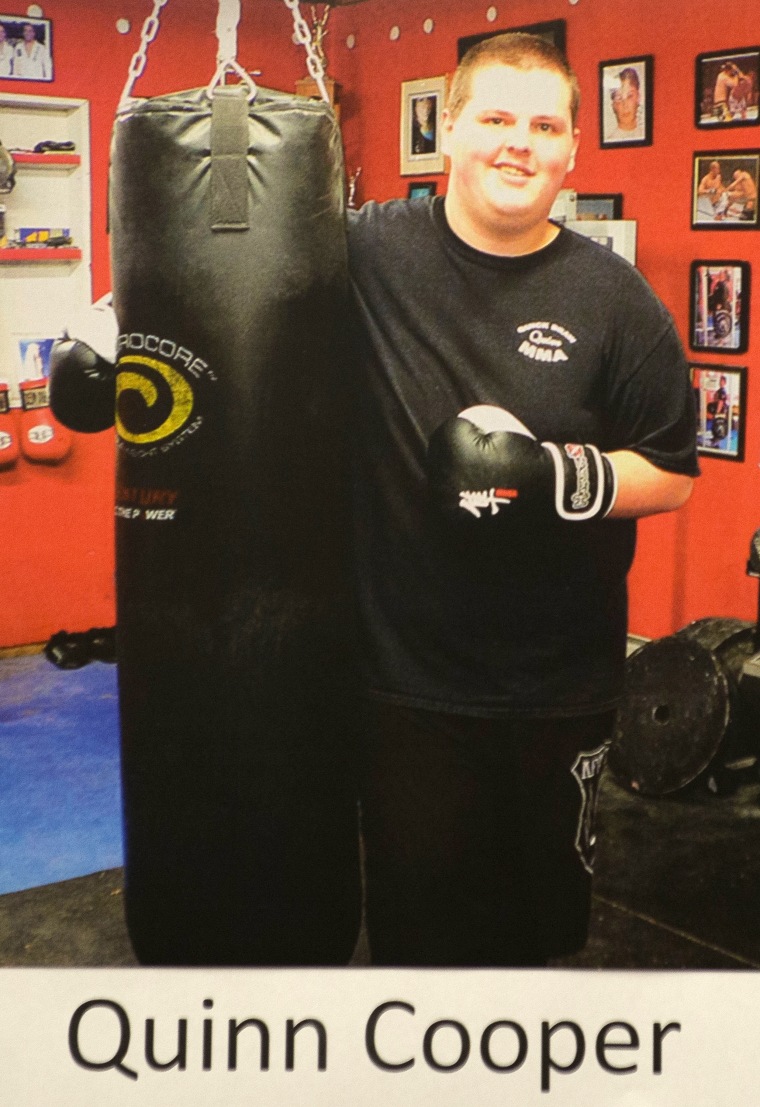 As a freshman, the 18-year-old Cooper was new to the school. Thursday was his fourth day, his family said in a statement.
"Quinn was funny, sweet, compassionate and such a wonderful loving person. He always stood up for people," his family said.
Cooper enjoyed dancing, voice acting and was "inseparable" from his older brother, Cody, the family said.
"I don't know how we are going to move forward with our lives without Quinn. Our lives are shattered beyond repair. We send our condolences to all the families who have been so tragically affected by this deranged gunman. No one should ever have to feel the pain we are feeling."
Kim Saltmarsh Dietz
Dietz, 59, was taking classes at the same college as her daughter, who was unhurt in the shooting, former boss Robert Stryk told The Associated Press. She had worked as a caretaker at Pyrenees Vineyards in Myrtle Creek for many years.
"That's really the tragedy here, is that this is a woman who was just trying to better herself," he said.
Stryk said Dietz loved the outdoors and her two Great Pyrenees dogs.
Lucas Eibel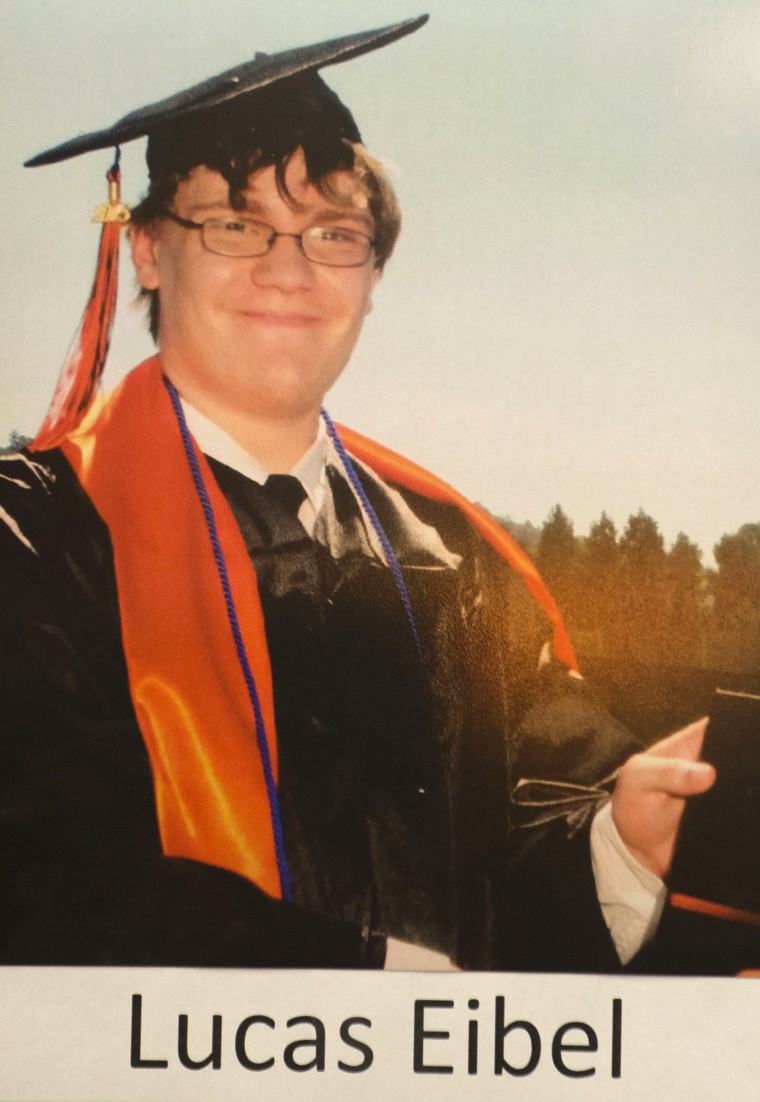 Eibel's relatives said it was impossible to sum up how "amazing" he was.
"We have been trying to figure out how to tell everyone how amazing Lucas was, but that would take 18 years," his family said in a statement.
The teen was active in Future Farmers of America and volunteered at Wildlife Safari and an animal shelter. He was studying chemistry at the college and was a Umpqua Community College scholars award recipient, his family said.
Jason Dale Johnson
Johnson "was proud to be a Christian," his family said. His mother, Tonja Johnson Engel, added that both she and her son were "proud" that the 33-year-old had enrolled in school. "They felt he had finally found his path," the statement said.
His mom told NBC News on Friday that her son decided to continue his education after finishing a six-month drug rehabilitation program. This was Johnson's first week of school, she added.
Lawrence Levine
Levine, 67, was a retired school teacher, who returned to teaching at Umpqua and excelled at imparting knowledge to students, according to colleague Malinda Benton. "You couldn't find a classic he hadn't read and remembered," she said.
Benton said Levine was an "old-fashioned gentleman" who would leave surprises in his coworkers' mailboxes — mushrooms for her, and fishing flies for another colleague who enjoyed angling.
Lucero Alcaraz
Alcaraz, 19, was in her first year of college and, although she hadn't yet chosen a major, was hoping to become a nurse or a pediatrician, her younger sister said in an interview with Buzzfeed.
Sarena Dawn Moore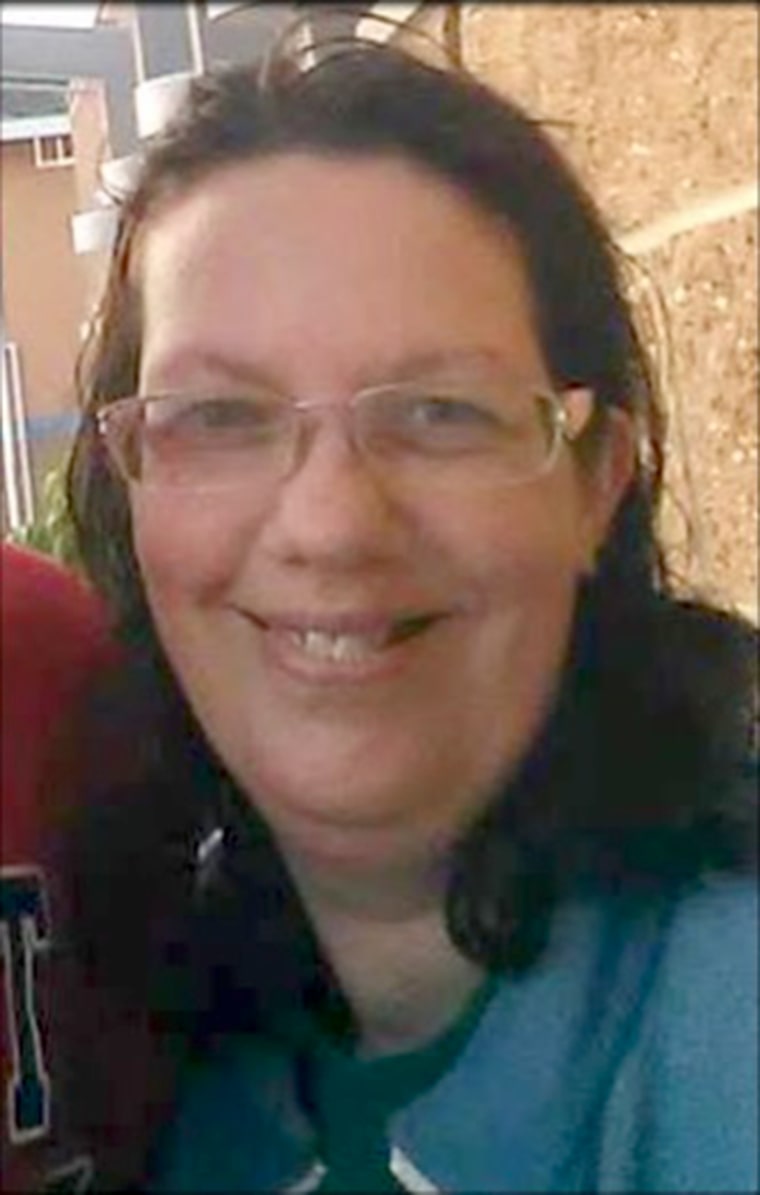 Moore, 44, was a member of the Grant Pass Seventh-Day Adventist Church.
"She was just in her third semester in business and has two young adult sons," a member of the congregation told NBC News.
Moore's brother, Rick Goin, told The Oregonian that it was too soon to speak about his sister's death but that he was thankful that the officers "took care of business" when they arrived on the scene. "The shooter is gone and we don't' have to wait for trials and everything else," Goin said.