A victim of the deadly shooting at an Oregon college who has been hailed as a hero for trying to save other students during the rampage has been released from hospital.
Chris Mintz, 30, left Mercy Medical Center in Roseburg, Oregon, on Wednesday night, a friend who asked not to be named told NBC News.
He was shot several times during a rampage by Christopher Harper-Mercer at Umpqua Community College on Oct. 1. Harper-Mercer, 26, killed nine during the rampage and then shot himself, according to police.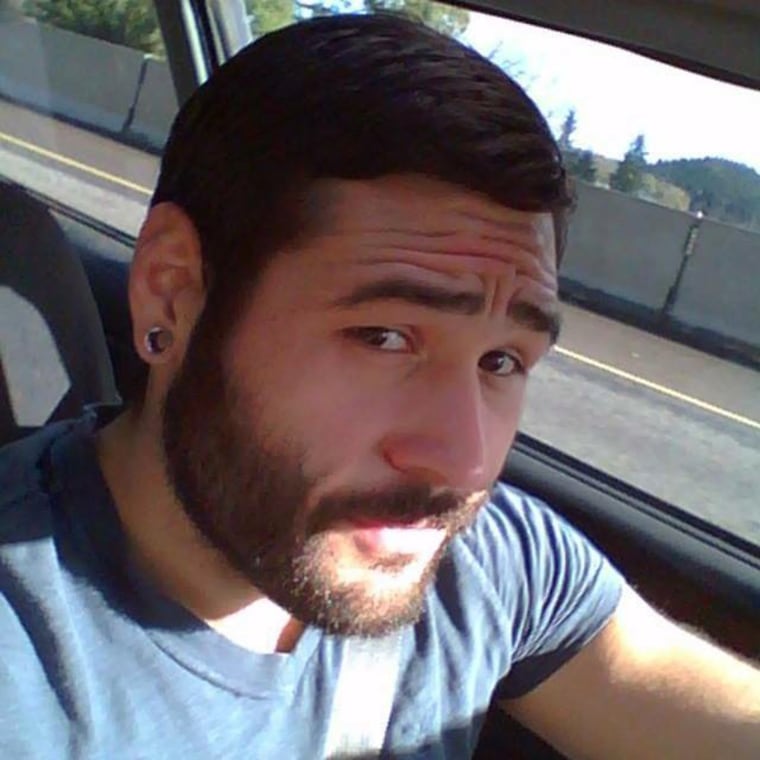 He "tried to protect some people," his aunt Sheila Brown told NBC News in the attack's aftermath. "We were told he did heroic things."
Originally from Randleman, North Carolina, Mintz served about 10 years in the Army and had just started college. He was shot in the back, abdomen and hands, and had two broken legs, Brown added.
Mintz sounded a fire alarm in another building after shooting broke out and ran back back to his classroom, a second aunt, Wanda Mintz, told The Associated Press.
"He was in the military and knew what it was," she said.
After Chris Mintz was shot and fell, he told the suspect: "It's my son's birthday today. Don't do this,'" Wanda Mintz said.
The gunman then shot him at least twice more and went into the classroom, where he kept firing.