The sheriff overseeing the investigation of the Oregon college shooting has been vocal in opposing state and federal gun-control legislation.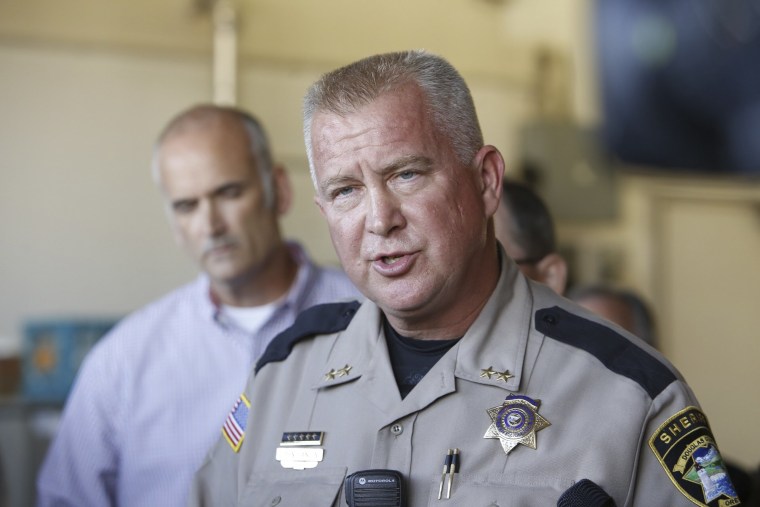 In an interview on TODAY on Friday morning, Douglas County Sheriff John Hanlin declined to comment on a letter that he reportedly wrote to Vice President Joe Biden in the wake of the Sandy Hook massacre in 2012.
"Well, first of all, there's a lot of talk about guns and gun control and that is a conversation we will all be having in the coming weeks, but right now I'm focused on completing this investigation, and more importantly, focused on the victims and families of the victims," he said.
Hanlin sent his letter to Biden in 2013, saying he and his deputies would refuse to enforce new gun-control restrictions "offending the constitutional rights of my citizens."
Hanlin also registered his opposition to gun reform this year as state lawmakers considered requiring background checks on private, person-to-person gun sales.
He told a legislative committee in March that a background-check mandate wouldn't prevent criminals from getting firearms.
Hanlin said the state should combat gun violence by cracking down on convicted criminals found with guns, and by addressing people with unmanaged mental health issues.