The gunman who killed nine people at an Oregon college last week killed himself in front of students after two police officers wounded him in a shootout, authorities said Wednesday.
Two plainclothes detectives responding to Umpqua Community College last Thursday heard a volley of gunfire and ran toward the shots, Douglas County District Attorney Rick Wesenberg said at a news conference Friday.
RELATED: Mother of Oregon Shooter Wrote About Guns, Autism
The two officers, who were not wearing bulletproof vests, spotted Christopher Harper-Mercer, 26, in a doorway of a building where he had just opened fire in a classroom. The gunman fired several rounds at the detectives, who returned fire, hitting him once in the right side, Wesenberg said.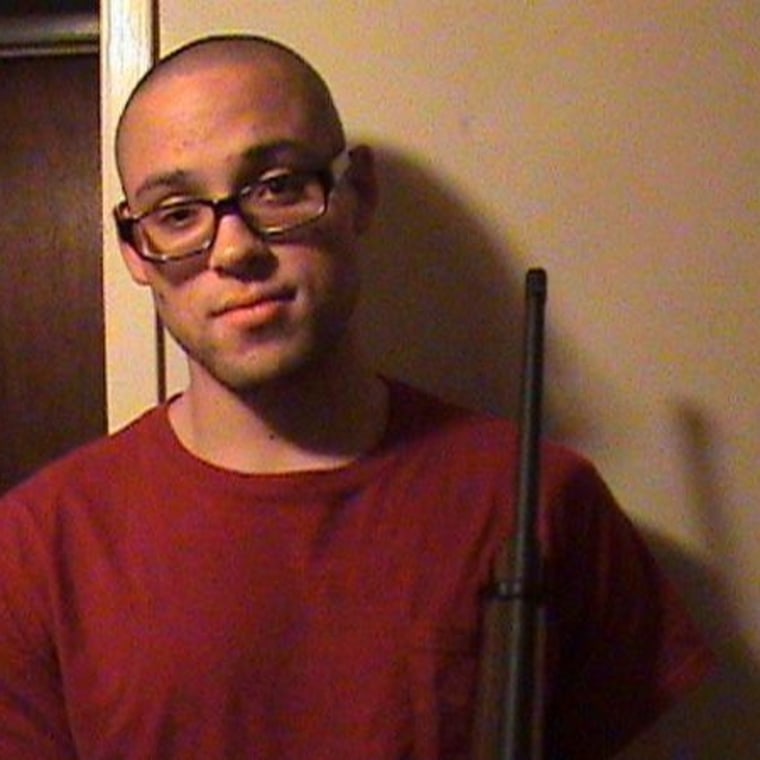 Harper-Mercer then went back into the classroom, walked to the front of the room and shot himself, Wesenberg said.
Nine others were wounded in the attack.
Harper-Mercer's mother allowed her troubled son to have guns and acknowledged in online posts that he struggled with a mild form of autism, but she didn't seem to know he was potentially violent.
The online writings by Laurel Harper date from a year ago to nine years ago. She and Harper-Mercer shared an apartment outside Roseburg. Investigators have recovered 14 firearms — six found at the college and eight at the apartment.
In her online postings, Laurel Harper talked about her love of guns and her son's emotional troubles, but there are no hints of worry that he could become violent.
While living in California, Harper-Mercer graduated from a learning center for students with learning disabilities and emotional problems. His parents divorced when he was a teenager and he lived with his mother.