During a grieving grandmother's flight to Orlando, Florida, crew members tried their best to make her comfortable. They gave her a blanket and pillow, and pressed tissues into her hands.
But those accommodations weren't enough for one of the JetBlue attendants who saw how much pain the woman clearly felt. She was traveling to be with family after she lost her 20-year-old grandson, Luis Omar Ocasio-Capo, in Sunday's shooting at the Pulse nightclub.
What flight attendant Kelly Davis Karas ended up doing was something more meaningful — and showed the heartbroken passenger that even on a plane full of strangers, she wasn't alone.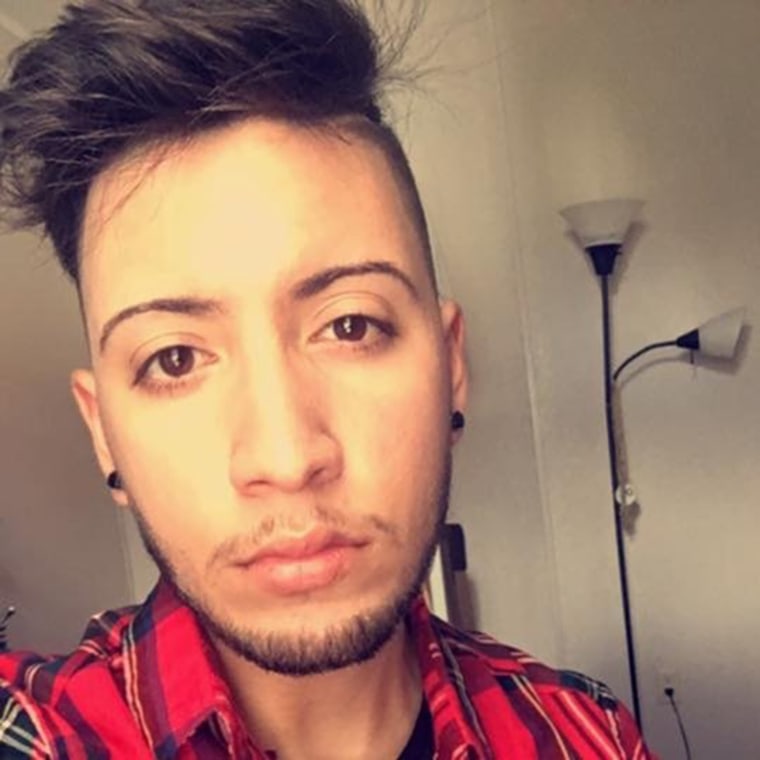 "She was understandably distraught, but met us with kindness and gentleness. And gratitude," Karas wrote Tuesday in a Facebook post that has since gone viral.
Karas and a fellow crew member, Melinda Winstead, had an idea: pass around a piece of paper to the other passengers and ask them for signatures on a note they would give the woman to brighten up her day.
"As we took beverage orders, we whispered a heads up about the plan as we went," said Karas, a native of Hope, Maine.
Related: Remembering the Victims of the Orlando Massacre
Passengers did more than oblige. They began writing paragraphs, filling up the pages. There was so much interest, the crew began handing out blank sheets throughout the cabin.
"When we gathered them together to present them to her, we didn't have just a sheet of paper covered in names, which is what I had envisioned," Karas said. "Instead, we had page after page after page after page of long messages offering condolences, peace, love and support. There were even a couple of cash donations, and more than a few tears."
Once the hour-and-15-minute flight ended, the crew held a moment of silence in Ocasio-Capo's memory.
Then, Karas witnessed something extraordinary: The passengers, on their way out the plane, stopped to give condolences to the grandmother. Some wanted to talk. Some had tears in their eyes. Others merely wanted to place their hand on her shoulder for a brief second.
"But every single person stopped to speak to her, and not a single person was impatient at the slower deplaning process," Karas said.
The flight attendant said she wanted to share her story so that people could know that even after such unspeakable evil, there can be good.
"I am moved to tears yet again as I struggle to put our experience into words," she wrote. "In spite of a few hateful, broken human beings in this world ... people ARE kind. People DO care."
Those were also traits that embodied Ocasio-Capo. He went by Omar, and was one of the youngest victims in the nightclub attack.
The 20-year-old worked at a Starbucks inside of a Target, and was known for his humor and ability to get along with people from all walks of life.
One Target worker previously told NBC News in a fitting tribute: "He would make your dull day brighten up."