Brenda Lee Marquez McCool was "crazy," but in a good way, and "she literally loved everyone," the son who watched as she was fatally shot at Pulse nightclub said in an emotional eulogy on Monday.
Isaiah Henderson, 21, was one of McCool's 11 children, and on June 12, she went with him to the gay hotspot in Orlando, Florida.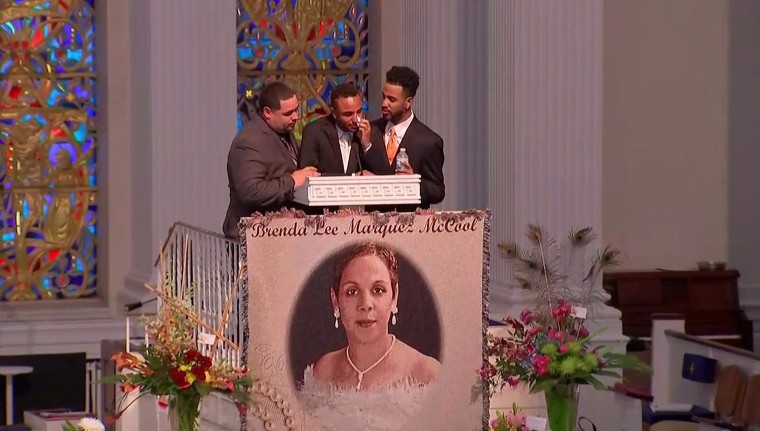 They were dancing when Omar Mateen opened fire, killing McCool and 48 other people.
Henderson needed the support of two of his six brothers as he broke down in tears while delivering an affectionate and funny eulogy for his mom as she was laid to rest at First United Methodist Church of Orlando.
"Everybody who knew my mom knew she was the mom everybody wanted," Henderson said. "She always took everybody in with open arms. She loved everybody equally, no matter what."
Related: Read Isaiah Henderson's Full Eulogy for Brenda McCool
"I didn't want to speak, because I knew this was going to happen," Henderson said through tears. "But I knew I would have regretted it if I never spoke."
McCool, 49, survived cancer twice only to be killed before Henderson's eyes. She died saving her son's life, according to witnesses who said she pushed him and a friend out of harm's way when the shooting started.
It wasn't all tears, however. "Everybody who knew her should have loved her, too," Henderson said, because "she was crazy."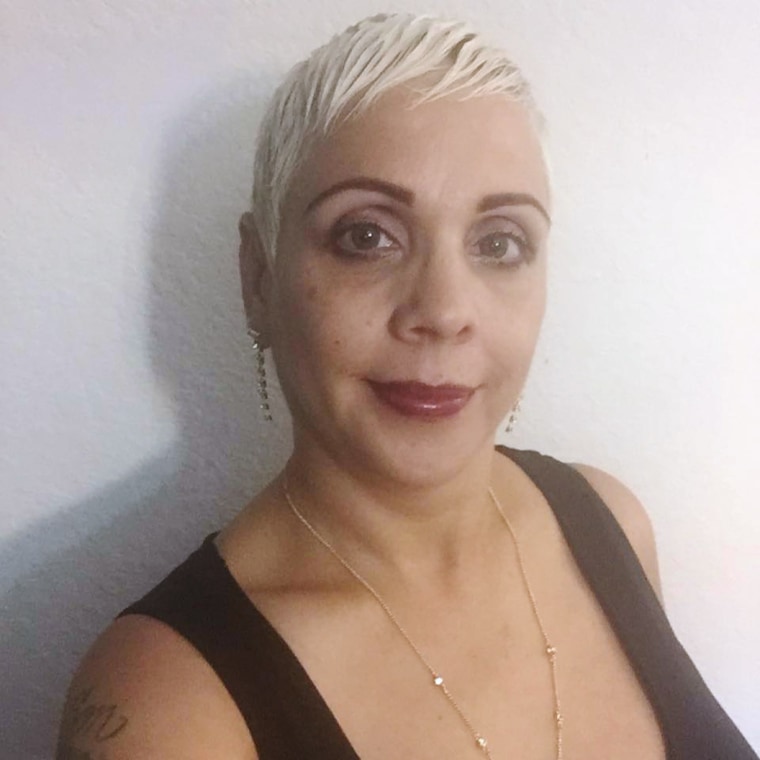 Henderson told of the time he and his mom got into a play fight.
"I'm like, OK, I'm down," he said. "My mom was a fighter. What can I say?"
She then proceeded to prove she was fighter — pulling Henderson's shirt over his head and nailing him with an uppercut, leaving him with a bloody nose.
"I obviously lost," Henderson said to laughter in the congregation. "She's a linebacker."
Orlando Mayor Buddy Dyer declared Monday a day of mourning in McCool's honor, and after the service, balloons were released in her memory.