The security firm that employed Orlando shooter Omar Mateen didn't give him a psychological exam after two FBI inquiries into his claims of terror ties and complaints about his odd behavior that got him transferred to a job as an unarmed ID checker at a retirement village.
Mateen, who killed 49 people at the Pulse nightclub in Orlando last Sunday, was given an evaluation by a South Florida psychologist at the start of his tenure at the security firm G4S Security Solutions LLC in September 2007.
But according to a company spokesman, and as first reported by the Guardian, G4S never gave him another one during his nine years at the firm, despite two FBI inquiries into Mateen in 2013 and 2014, including one full-blown investigation.
Mateen claimed to colleagues that he not only had ties to the Al Qaeda and Hezbollah terror groups, but that he was also associated with the Tsarnaev brothers, who detonated bombs at the Boston Marathon in 2013. His boasts were taken seriously enough for federal authorities to place him on a terrorist watch list for nearly a year, the FBI said earlier this week.
They also prompted St. Lucie County Courthouse officials to demand that G4S remove Mateen from its team of armed security guards, prompting his transfer to the unarmed position at the PGA Village resort in Port St. Lucie.
Mateen admitted making at least some of the comments, but claimed he made them in anger after courthouse colleagues harassed him about his "Middle Eastern" background, the G4S spokesman said Friday. He said Mateen claimed his transfer to PGA Village was punitive, and that he was the victim of workplace discrimination and harassment.
Mateen had harbored dreams of being a police officer, and fought the transfer, the G4S official confirmed. "He said, I don't want to sit in a guardhouse checking IDs, I want to be around people."
After Mateen was transferred, G4S ran a check of criminal records and when it found nothing, conducted no further checks even as it investigated his claim of workplace harassment. The FBI also closed its cases without determining that further investigation or charges were needed.
The spokesman said G4S believed Mateen posed no further risk, in part based on its discussions with him at the time and also because the FBI had declined to investigate further.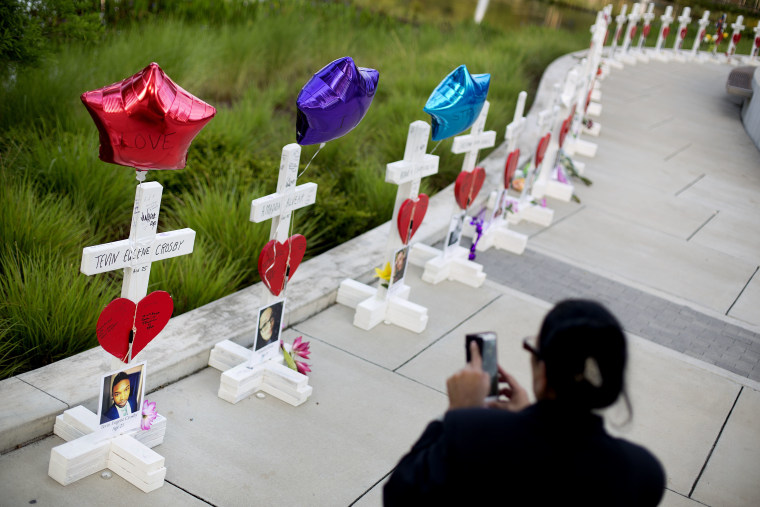 "They knew the FBI had been looking into it and found nothing," the spokesman said.
G4S, one of the world's largest security firms, has been criticized in the past for failure to conduct adequate psychological screening of its employees. In 2009, a British security guard shot and killed two colleagues just hours after arriving in Iraq to start his job, and a coroner's inquiry in the UK concluded that G4S had not adequately vetted the guard, according to media reports.
The firm's decision not to do further screening of Mateen raises questions both about how armed security guards are regulated in the United States and also about whether G4S took appropriate steps to determine whether he had become a threat or security risk, according to one congressional official monitoring the investigation into the Orlando mass shooting.
Another former G4S employee, Daniel Gilroy, has claimed he warned the firm repeatedly that Mateen was a ticking time bomb and that it did nothing. G4S has denied that Gilroy made such complaints to company officials.
Additional psychological screenings of Mateen wouldn't necessarily disclose evidence of the kind of emotional instability or mental health problems that could lead to violence or homicidal behavior, according to Dr. Frank Ochberg, a clinical professor of psychiatry at Michigan State University and expert on mental health and police and security issues.
"What everyone in America wants to know is could they have detected his homicidality before he became homicidal, and that kind of behavior doesn't necessarily contribute to what he ultimately did," Ochberg said of Mateen's alleged rants and threats that prompted his transfer and the FBI inquiries.
"But private security firms have a very high obligation to be as scrupulous as police agencies in evaluating their personnel and not putting trust and weaponry in the hands of people who may be mentally ill or of suspicious character," said Ochberg, a former consultant to the FBI and Secret Service on security issues.
"So when somebody is being evaluated as part of a private security firm and that firm knows that they've been investigated and the person claims, 'It's nothing, I was just jerking them around,' it's an extremely worrisome sign that demands further investigation and screening."