The body of Orlando mass murderer Omar Mateen was quietly buried at a Muslim cemetery in Florida, angering some who have relatives laid to rest near him.
One family said they planned to start a petition to demand the cemetery operators remove Mateen's body. Another man said he is considering exhuming his wife and moving her elsewhere.
"I don't see her resting in peace among people like that," said Andrea Wade, who learned Mateen's plot was 30 yards from his wife Aisha's when he went to visit her grave on Wednesday night.
"My going up there to pray with my kids gives me an uncomfortable feeling."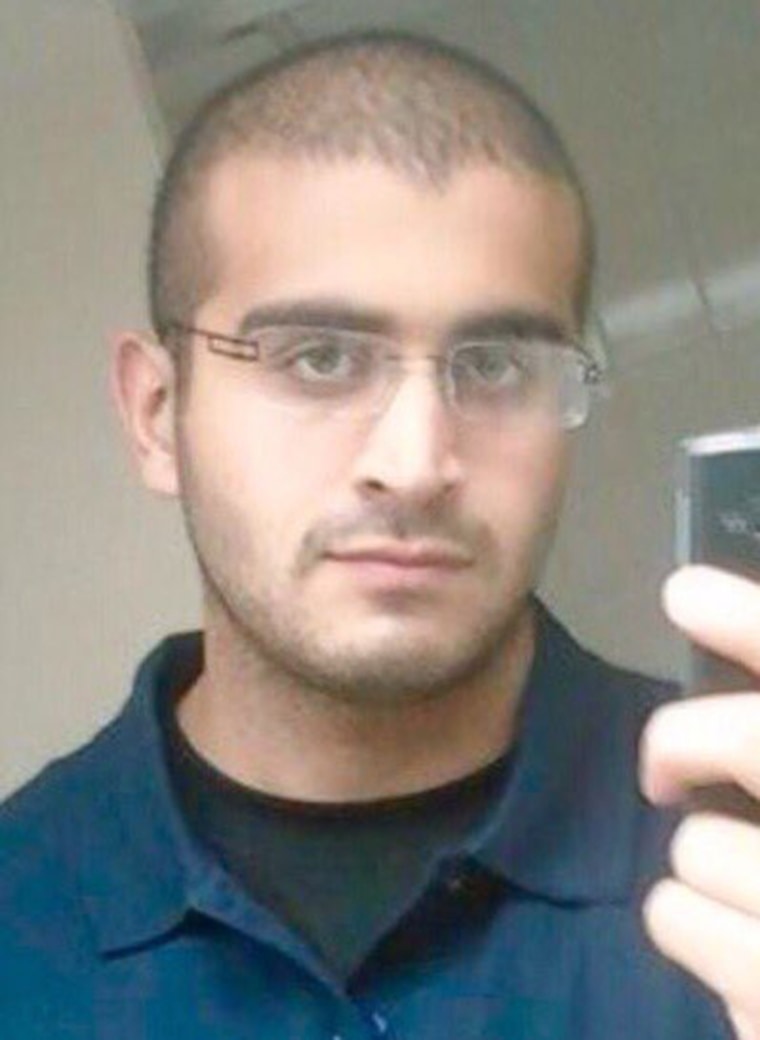 Mateen, 29, was shot dead by police after he killed 49 people inside the gay nightclub Pulse. Police say he called 911 to pledge allegiance to ISIS leader Abu Bakr al-Baghdadi.
After Mateen's body was released by the Orange County Medical Examiner's Office, his father told reporters he was buried in accordance with Islamic tradition but would not say where. The death certificate filed late Wednesday revealed he was interred about three hours from Orlando.
Related: Friend Who Told FBI About Orlando Shooter Omar Mateen Saw a 'Red Flag'
The person listed as the director of the cemetery did not return calls for comment, and the man identified as the funeral director hung up on a reporter.
Another cemetery official, Bilal Karakira, said he had been out of town was unaware of Mateen's burial. He called Mateen "a bad guy" but defended the decision to accept his remains, saying, "Everybody deserves a place and we don't know his side of the story so he is entitled to be buried like anyone else."
Related: Omar Mateen Purchased Plane Tickets for After Shooting, Official Says
Karakira said he did not expect the cemetery would face any problems because it took Mateen's body. Asked what would happen if the family of anyone else buried there objected, the official said, "Too late." He could not be reached for further comment after families began to complain.
Waheed Dode said his sister showed up to the cemetery to mark the four-month anniversary of their father's death and was "just shocked" to find out Mateen was there.
Dode said the family is upset that the person behind such a monstrous crime would be physically close to their dad, but also that the burial ground's serenity has been shattered by the attention.
"Maybe they should bury him at sea," Dode said of Mateen.
Others said Mateen should have been denied a plot on religious grounds.
"He's claiming he's a Muslim but we don't believe he is a Muslim because our religion doesn't permit killing," said Sultan Mamun, whose brother Sultan Mahboob was buried in May.
"They should put him somewhere else or cremate him. Everyone is mad about it," said Mamun, who said he learned about the Mateen burial from watching the local news.
Hicham Taoussi, whose father was buried there in April, said he broke the news to his mother and she is "really not happy about it" and plans to complain to the managers. "He's not a Muslim. He shouldn't be buried in a Muslim cemetery. Muslims don't kill people. She [his mother] said they should have put him in the ocean."
Another Muslim cemetery closer to Mateen's home in Port Saint Lucie said it was not approached by the Mateen family, but would not have buried him.
"We want nothing to do with people who behave like that," Jamal Hassounih of the Muslim Cemetery of Central Florida, said. "We don't condone it and we don't associate ourselves with people like that, whether they are dead or alive."