Pope Francis on Monday lashed out at the "brazen" freedom with which weapons circulate in the world when compared with numerous obstacles to distributing aid.
His remarks at a United Nations World Food Program event came one day after the bloodbath in an Orlando nightclub ranked as the deadliest mass shooting in U.S. history.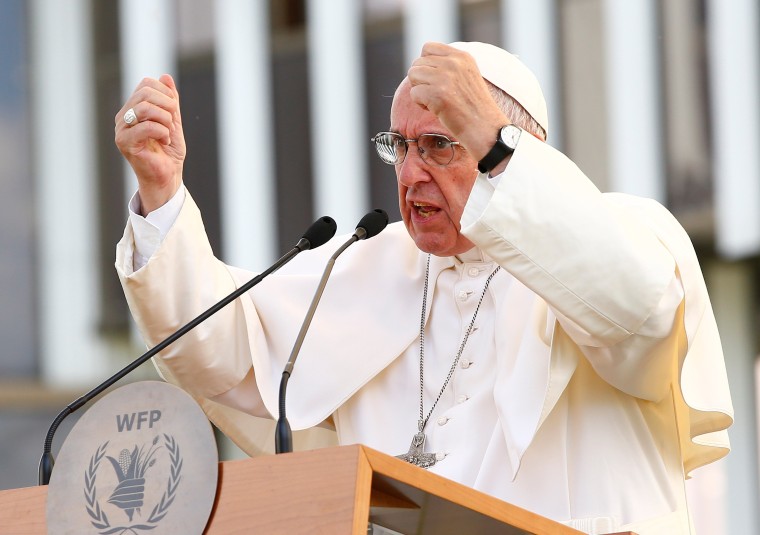 Francis told the audience it was a "strange paradox" that aid and food are obstructed by barriers including political decisions and skewed ideology but "weaponry is not."
"It makes no difference where arms come from — they circulate with brazen and virtually absolute freedom in many parts of the world," the pope said.
Related: Suspected Terror Ties Didn't Stop Orlando Gunman's Weapon Purchase
The strident critique followed a statement from the Vatican on Sunday expressing "deepest feelings of horror and condemnation" over the Orlando attack.
"We all hope that ways may be found, as soon as possible, to effectively identify and contrast the causes of such terrible and absurd violence which so deeply upsets the desire for peace of the American people and of the whole of humanity," the Vatican said in a statement.