Two months after the deadly shooting at Pulse nightclub in Orlando took the lives of 49 people and wounded more than 50 others, Patience Carter is still coping.
Carter, one of the young survivors of the shooting spoke with NBC BLK on what life has been like for her since the deadly shooting.
"Each day is a struggle." Carter said. "Each day is an up and down emotional roller coaster, just remembering the faces of certain people that are no longer here. Dancing with that person, to watching that person bleed, that's a huge impact, changes your life forever."
The 20-year-old from Philadelphia was on vacation with her friends Tiara Parker and Akyra Murray when they decided to go to Pulse for the night. They were dancing and celebrating Murray's academic accomplishments when Omar Mateen fired shots in the club.
Carter and Murray ran out of the club once they heard gunshots, but went back into the club to look for Parker. She hid in a bathroom and when Mateen started shooting, Jason Josaphat, a stranger, shielded her from gunfire.
Carter and Parker were injured, but Josaphat and Murray didn't survive.
"I never thought in a million years I would be in that situation to think someone would risk their life," she said.
Related: Orlando Hospitals Won't Bill Pulse Nightclub Massacre Victims
She thinks of her friend Akyra and Jason every day. She said one of the ways she tries to cope is by suppressing her feelings. Counseling was unsuccessful for her.
One day she will go back, she says, but for now she feels okay.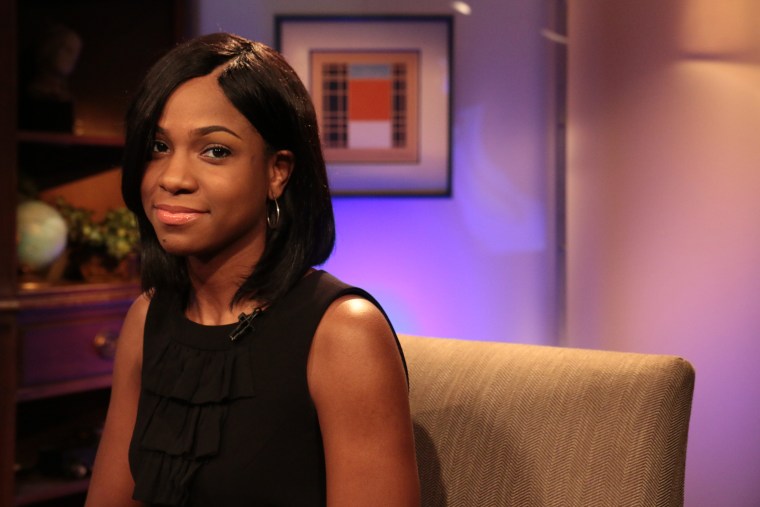 "I try to look at the situation from a third person point of view as opposed to somebody who went through it and survived it because the thoughts and images are heavy," Carter said. "If you look at it as a reporter or someone telling a story it's easier to cope that way.'
Carter's recovery has been long, but she has made progress. After being shot in both of her legs, a bullet shattered her femur bone and she was unable to walk.
Last month, her doctor allowed her to get off crutches and she is walking on her own.
"I just feel so much stronger now and that helps me emotionally to see that I am getting through this and I'm going to be okay," she said.
She is going back to Orlando to speak at the Patient Summit taking place at Florida Hospital at the end of September to talk about her experience at the hospital.
She started classes at New York University where she is studying Media and Cultural Communications and she looks forward to getting back to being involved on campus with organizations. She is part of the Emma Bowden Foundation and went to NYU on a full scholarship.
She is also in the process of writing a book about what she experienced at Pulse and bringing attention to gun violence. She hopes to start a foundation that brings awareness to gun violence and terrorism in memory of Kyra and Jason.
She would also like to start a scholarship for kids in her home of Philadelphia in their memory.
She wants people to know hate is not the answer. She says although she is not a member of the LGBT community, people need to see everyone as the same regardless of their differences.
"People in Pulse nightclub were all human beings, they're human first." "They're all the same and different at the same time. Appreciate our differences instead of punishing or killing people for their differences.