Award-winning NBC News Producer Mushtaq Yusufzai has reported from Peshawar, Pakistan, for years on militants, U.S. and Pakistani military activities, the scourge of polio and the plight of refugees. On Tuesday, the school his sons Jibran, 8, and Daniyal, 13, attend came under militant attack — and the news hit too close to home. This is his story.
PESHAWAR, Pakistan — When my wife called and told me that my sons Jibran and Daniyal's school was being attacked by militants, I panicked.
I remained silent and didn't know what to say — I know how such attacks on schools usually end. Then I managed to control my emotions and started praying for the safety of all the children, including my two sons.
When I checked with a military official, he said, "Yes some militants armed with AK-47 rifles and explosives entered the Army Public School. They are in the school."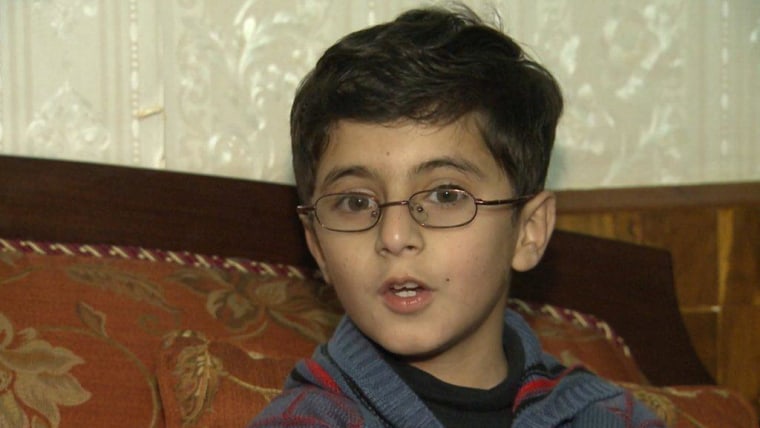 When I went to the school I heard gunshots from inside, and had no idea what to do. I saw people running — parents, mothers, sisters, fathers — towards the school. There were horrible scenes. We couldn't go inside because there was still fighting going on as militants were indiscriminately firing inside the main hall. They were killing students and teachers.
The Pakistan Army soldiers cordoned off the area but some of the students managed to come out of the school through other ways, but we didn't see them for hours.
It was the most difficult day of my career. For five hours we had no idea where my sons were and couldn't speak to them. I had to console my wife who was weeping on the telephone. But I'm a journalist, too, so I was calling to learn about my kids and on the other hand had to inform my colleagues and the desk about developments.
Finally, we were reunited with my sons. They told me that they had been sitting in a class and they said that suddenly they heard firing going on inside the school. At first they thought it could be some sort of military training, but suddenly the firing grew very loud and they heard some explosions and got worried. They were told to leave the school immediately.
I have interviewed many war victims but didn't have the courage to talk to my sons about what had happened to them. Sometimes when I realize what would have happened to my sons, my mind stops functioning.
Yesterday was a very horrible day.