MOSCOW — The Kremlin has issued a rare apology after President Vladimir Putin alleged U.S. interests were behind reports that people close to him had stashed funds in offshore accounts.
During his annual call-in show on Thursday, Putin responded to a question about foreign "slander" by saying that "employees of American official bodies were involved" in a huge leak of records that shone light on a network of law firms and banks that offer financial secrecy and investments in low-tax regimes.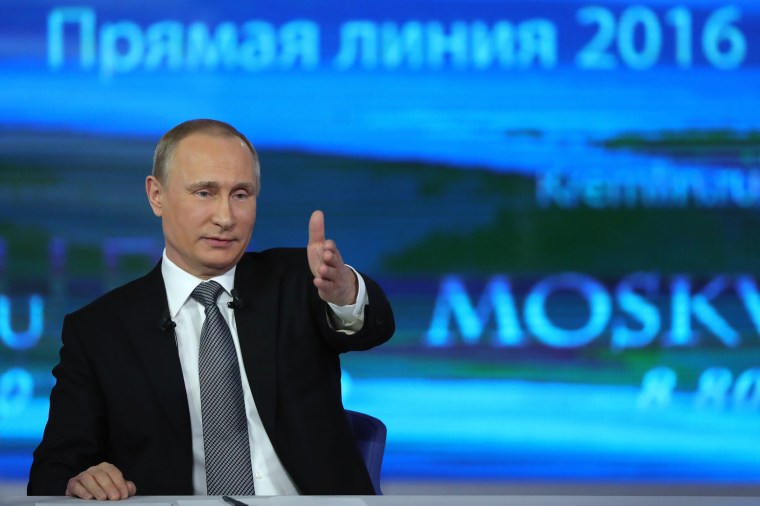 "Who was the first to report it? Sueddeutsche Zeitung newspaper, which is part of an American holding, Goldman Sachs," Putin said, referring to the Panama Papers, the cache of documents from law firm Mossack Fonseca, which is at the center of the scandal.
In an article on Friday, Germany's Sueddeutsche Zeitung denied it was owned by Goldman Sachs.
On Friday, Putin's spokesman Dmitry Peskov took responsibility for the erroneous comment.
"'This is rather our mistake, a mistake of mine, of those who were preparing the reference papers on the issue," he told Russia's Interfax news agency. "There really was unverified information concerning the owners of the Sueddeutsche Zeitung, we didn't double-check and gave it to the president."
"Our apologies to the publication," he added.
A key figure mentioned in the papers is Sergei Roldugin, a wealthy cellist who is godfather to Putin's eldest daughter, according to the Financial Times.