PARIS — A convicted jihadist who helped radicalize Charlie Hebdo attacker Cherif Kouachi has condemned the atrocity and denied any involvement in last week's attacks.
Farid Benyettou was sentenced to six years in prison for recruiting young Parisians for al Qaeda, including Kouachi, but since his release from jail has been training to be nurse.
He was on a work placement at one of the major Paris hospitals where survivors of last Wednesday's massacre were taken to be treated.
Benyettou told television channel iTele that he was speaking out "to condemn what has been done."
"Some think that France oppresses Muslims. I am proof of the contrary," he said. "I have a criminal record. I was sentenced for terrorism, it's the worst of the records. Despite this, I have never been discriminated against. On the contrary, it helped me. People continue to believe in me."
Benyettou added that he had spoken to police since last week's events.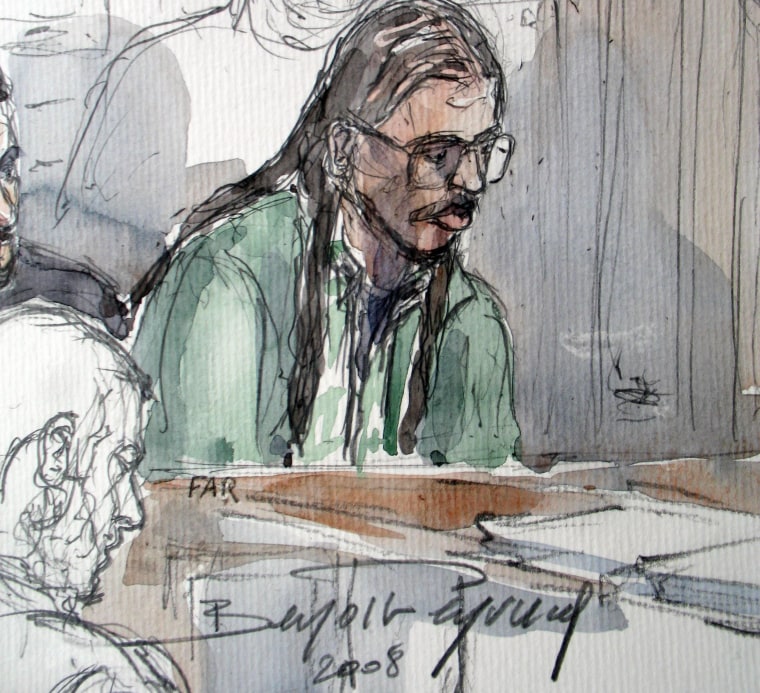 Benyettou was the leader of the "Buttes Chaumont" terror cell, named for a park in northeastern Paris where young members would exercise and plan their mission to fight U.S.-led forces in Iraq. Police broke up the cell in 2005 as Kouachi was preparing to fly himself to Iraq. The two men were eventually convicted in 2008.
Kouachi testified during his trial that he attended Benyettou's prayer classes after meeting him through a local mosque, started watching Jihadist videos and grew his beard, according to Reuters. Kouachi got a three-year sentence but was quickly released because of time served awaiting trial. Benyettou was released from his six-year sentence in 2011.
The hospital where Benyettou works knew of his conviction, its managers said in a statement released on Sunday.
He was removed from his placement at the Pitié Salpêtrière hospital after his terrorist past emerged, the medical group AP-HP said in a statement. However, he could still complete his nursing diploma.
"A sentence on his record forbids recruitment by public employers but does not ban the passing of the diploma," the statement said.
Le Figaro quoted AP-HP as saying he did not have direct contact with victims from Wednesday's attack.
Alastair Jamieson reported from London.