PARIS — Security officials are tracking more than 1,000 French nationals who have been to Syria and Iraq, a terrorism expert told NBC News on Thursday.
Police were hunting Cherif Kouachi, 32, and his brother, Said, 34, in connection with Wednesday's massacre at satirical magazine Charlie Hebdo, which has published cartoons of the Prophet Muhammad. Cherif Kouachi, who was sentenced to 18 months in prison after being convicted of terrorism charges in 2008, has said he was outraged at the torture of Iraqi inmates at the U.S. prison at Abu Ghraib near Baghdad.
"French intelligence is mostly focused today on more than 1,000 French citizens that traveled to Syria and Iraq since 2012," said Jean-Charles Brisard, the author of "Zarqawi: The New Face of Al-Qaeda."
He added that one-fifth of them were being tracked around the clock. "This is a problem of resources," he added. "We cannot follow everyone."
Brisard said the brothers had been "well known to French intelligence [for] several years now."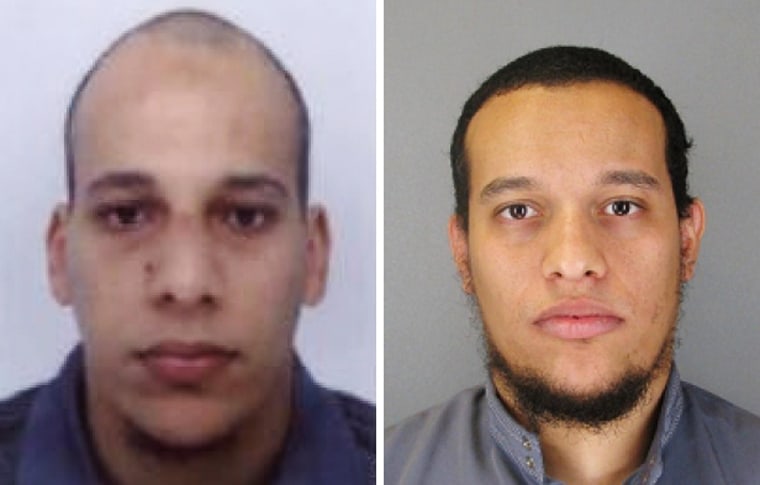 IN-DEPTH
— Nancy Ing and F. Brinley Bruton