Cherif Kouachi, one of the two brothers accused of carrying out the bloody attack on the satirical weekly magazine Charlie Hebdo, was just a troubled French kid until he met a Islamist activist who "radicalized" him a decade ago, a filmmaker who researched Kouachi for a documentary told NBC News on Thursday.
Magalie Serre, who made the film for France 3 television in 2005, said Kouachi never appeared to be interested in religion until he met Farid Benyettou, with whom he was convicted along with five other men for helping funnel fighters to Iraq in 2008. Benyettou, then a 26-year-old preacher, was the subject of the documentary.
"His evolution was very quick," Serre said of Kouachi. "He met Farid Benyettou in 2004, and in six months he changed and he tried to go to Iraq." She said Kouachi was "shocked" by the images of abuse of detainees by U.S. forces at the Iraqi prison at Abu Ghraib and "wanted to help his Muslim brothers."
Serre said she didn't get to meet Kouachi because he was in jail, but she said she researched him extensively and met with people who knew him for the 2005 film. "His life was pretty chaotic because he was living in shelters and he had no link with his identity, and then he met Farid Benyettou, who said: 'You can discover your identity. You can learn Arabic and know the Quran,'" Serre said. "From time to time, [Benyettou] told him he had to fight for his brother."
"He was radicalized by this imam," she said. "He didn't know what to do, and that's why Farid Benyettou knew how to play with him. Suddenly he has something to do — to help Muslim brothers in Iraq. He has a purpose in life."
"He was radicalized by this imam."
Then, once Kouachi was in jail, "he met some radical people," Serre said. "It's a big problem in France — in jail, when you are young and have nothing to do, you meet bad people."
Serre said the Cherif Kouachi believed to have carried out the attack Wednesday had changed drastically from the young man she researched a decade ago. She said he would have been one of the least likely members of the 2005 operation to be able to carry out such a coldblooded assault.
"Nobody was able to imagine that this young guy would be able to kill people, I think. We didn't think it was serious," she said. "He was following the others more, and it was no more following yesterday. We were all surprised to see what happened with him.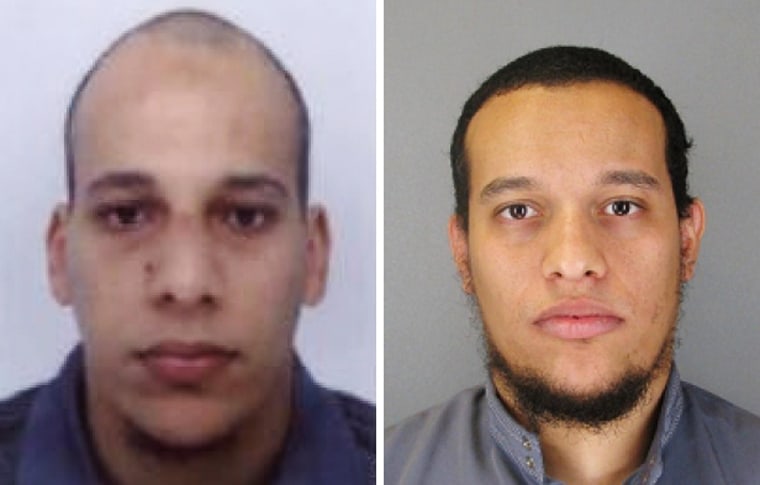 "I'm, of course, very shocked by what happened, because he was French, educated in French schools, and he knew exactly what he was doing," she said.
Serre said she was no longer able to feel any compassion for Kouachi, whom she showed dancing and performing hiphop in her 2005 film.
"I can't believe that he was able to do that with his brother," she said.